Your artist bio is your chance to really grab the interest of potential clients and make them understand what it is about your art that's different from the rest. It can be a powerful art marketing tool, so you want to make sure you take the time to craft an amazing artist profile that does your incredible artwork justice!
When building online portfolios, many artists (and even brands) overlook the importance of the about-me page. But, no matter what kind of art you make, visitors to your website are highly likely to click it within a little while of landing on your page. Think of your artist bio as your chance to craft the lens that they'll view your work through.
Don't have an artist portfolio website just yet? Your About the Artist page will live on your online portfolio, of course, so it's a good idea to have one up and running before you start crafting that artist profile. Make sure to choose a website builder that lets you easily add custom pages, so that you can add an artist bio page and place it wherever you want in your website's menu (Hint: you should put it somewhere that's easy to find, so your visitors don't have to look for it).
Choose an online portfolio with beautiful website templates that allow you to make easy, fast tweaks to your artist profile whenever you want—no code required! The best website builders will have lots of typography options built right in, so that you can really customize the look of that About the Artist page without having to mess around with importing fonts.
Okay, you have some ideas for how to build your artist bio into your portfolio website, but what makes a really strong artist profile in the first place? What should you include, and what is better left out? Where do you start?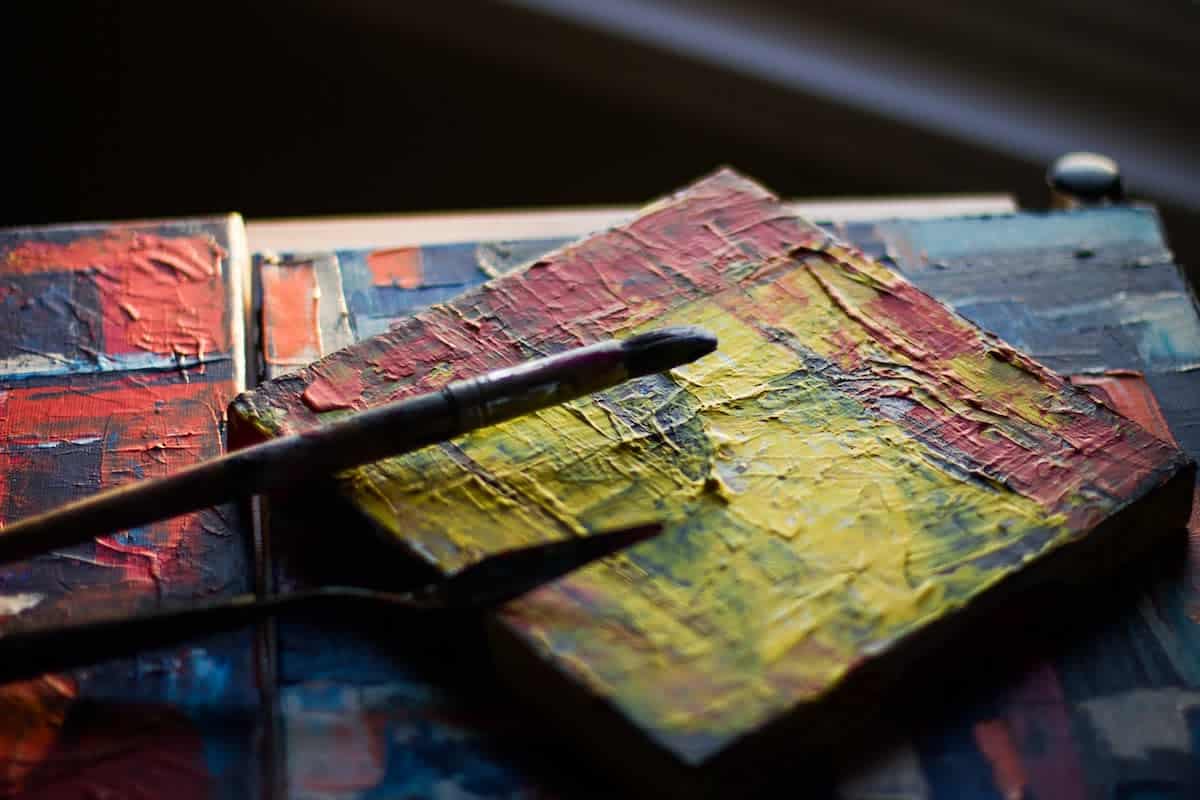 Craft the Perfect Opening Sentence
A short artist bio is usually better than a lengthy one. Check out some short artist bio examples and some longer ones, and notice which tend to stick in your mind more. (Not sure where to find them? Check out the online portfolios of other artists you respect to find some good artist bio examples.) Attention spans are limited online, so if you want to get your point across and make sure your reader goes through your whole artist profile, it's best to keep things concise. That means every sentence matters.
The opening sentence is important because that's where the reader gets hooked. This sentence should be able to stand alone, communicating who you are and something unique about the kind of art you make. Check out some successful artist bio samples online; a tried-and-true method is to use the first sentence to state the artist's name as well as their preferred medium or the style of their art.
Remember, your artist profile is also a chance to improve the SEO ranking of your portfolio website. Consider the kinds of keywords that people who might buy your art would search for. Are you an oil painter? Then you should use that keyword early in your artist bio, since search engines will rank that higher than if you mention it at the very end of your artist bio.
The same goes for subject matter: if you usually photograph landscapes in a certain region, you should make sure that first sentence includes something like "Pacific Northwest landscape photographer," which will let your reader know what it is that you do—but will also be SEO-friendly. If you're confused about where to start with search engine optimization, no worries. Our guide will answer a ton of your questions and help you make your portfolio website super SEO-friendly.
Know Your Audience
Another thing you'll see across the best artist profile samples is that they're speaking to a well-defined audience. Think about who you hope will see your website, and who you're hoping will take the next step and want to work with you or buy your art.
If you're selling your work directly to consumers on your portfolio website, consider writing an artist bio that the average person who doesn't have a background in art would be able to understand. You definitely don't want to alienate people with too much art industry jargon in that artist profile! It'll fly over their heads and, worst of all, it will make them feel less comfortable buying from you.
Look up some artist profile examples from artists in your field, and try to pick out some descriptive words that you like, that explain your art, and that are understandable to laypeople. A good test to make sure that you're writing a clearly understandable artist bio is to have a non-artist friend read it over tell you if anything stands out as too technical. You also want to sound like yourself and convey a bit of personality, so try to maintain your own voice as you write.
An exception to this is if your target audience is actually a technical crowd, such as art gallery owners. If your main goal with your portfolio website is to get noticed by galleries, then you can get away with language that would be understood by people in your industry. There's no one-size-fits-all "meet the artist" template; it's super important to know your audience and write your artist bio with them in mind.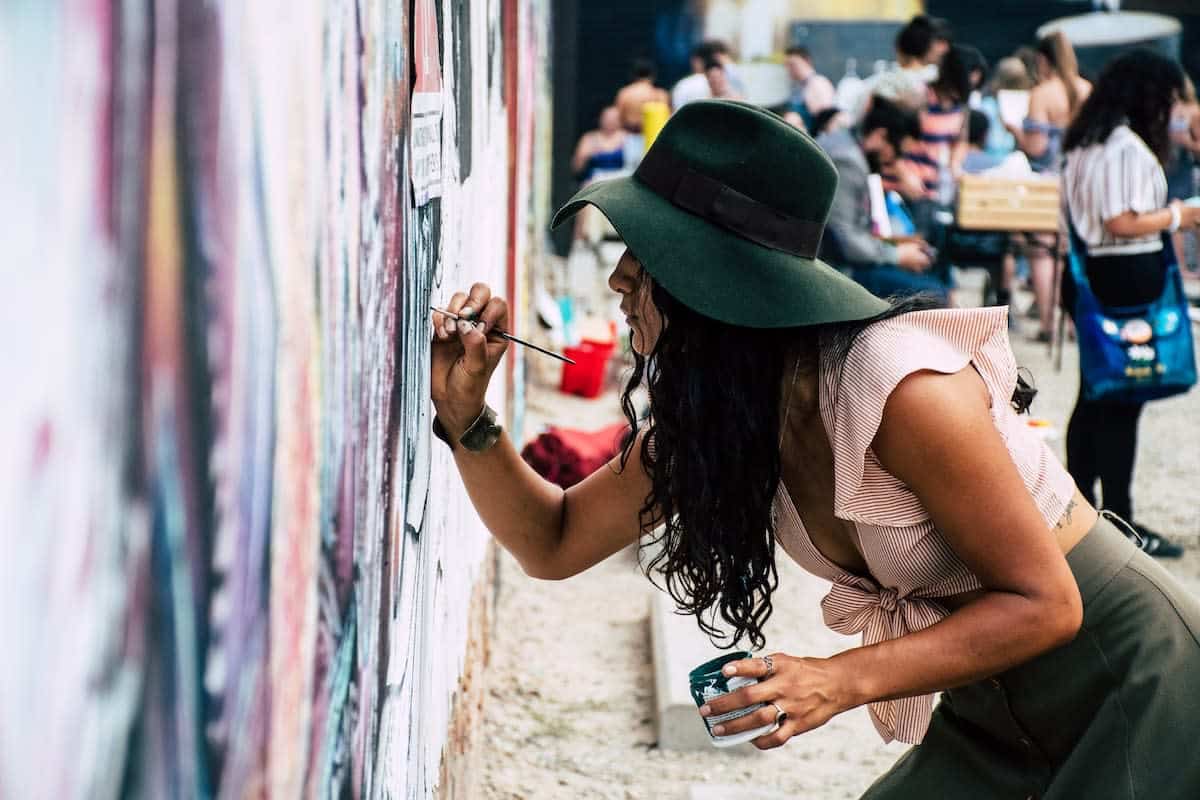 Describe Your Work
Now that you know what kind of language is appropriate for your artist profile, you can start describing the work that you do. Here you can describe a bit about the style that your artwork fits into, the kinds of techniques you use, and interesting tidbits about your process.
Your goal should be to give the reader the understanding that there's something unique about you and your work (because there is!). Take a bit of time to really think about what defines and characterizes your art. Again, checking out other artist profile examples is a good way to get the creative juices flowing and come up with some effective vocabulary that you can use yourself.
You should also help the reader understand the message of your work, or what it is that you're communicating through your chosen medium. This can be really helpful in giving people a framework to understand your art, and can make clicking through your online profile much more enjoyable.
Get Personal
You don't have to share everything about yourself, but plenty of good artist website examples do share a little bit of personal information about the artist. This info should still serve the main purpose of helping readers understand what is different about your art and what you are trying to convey through it, but it's always easier to connect to a piece with a little bit of personal information.
For example, if you spent some studying or practicing in a cool art city and that experience impacts your work today, that would be a cool piece of information to share in an artist profile. You definitely don't need to share all of your hobbies and interests, but anything that helps contextualize your art and your purpose in making it will help people connect to your art in a deeper way.
Provide A Visual
If you look up visual artist bio samples you'll probably see that many of them include a little visual along with the text. Having a visual reference of one of your pieces on the same page as your artist profile lets readers see your philosophy in practice without having to navigate away to a gallery on your website. Make sure to choose a piece that exemplifies the things you talked about in your bio!
Even the best artist bios need to be revised as you develop in your career. Try to review your About the Artist page regularly—every six months, at a minimum—to make sure that it's up-to-date. Maybe you've snagged some art contest wins or written a stylish new case study for a recent design piece. That's the kind of info you should definitely keep your artist profile updated with!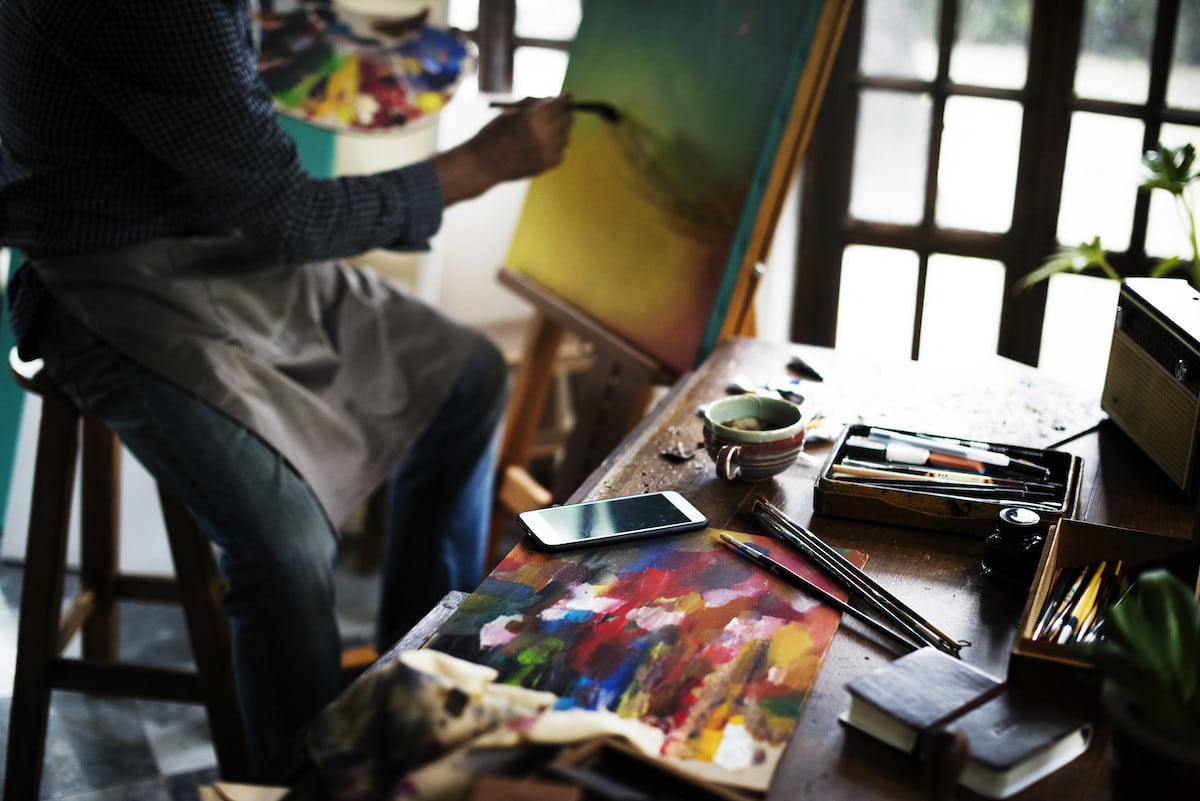 While you're at it, it's a good idea to update the actual content of your online portfolio as well. Keep your artist bio and the work in your portfolio as fresh as possible—that gives people good reason to keep checking back to stay on top of what you're up to. (Need some more tips on curating your portfolio? Check out our guide to picking images for your website.)
Want a head-turning art portfolio website? Curate your work and design your website exactly the way you want it. Start your free trial with Format today!
Marketing your art business and landing new clients isn't always easy, but an awesome, informative artist bio can really help your portfolio stand out and make your name stick in people's minds. Take the time to write a good one!
Looking for more writing tips for artists?
How To Write Product Descriptions That Really Sell
Write a Better Artist Grant Application in 15 Steps
Here's How to Write An Amazing Instagram Bio in 10 Minutes