With so many talented artists and makers selling their work online, it's more important than ever to learn how to write product descriptions that will really inspire people to close the deal. The power of great product writing can make a major difference to your creative business, convincing your fans of the value of your work—and boosting your online store sales. If you want to brush up on your description writing skills, follow these ten product description tips and watch those orders roll in!
Product Description Writing Tip #1: Make Sure Your Store is Sales-Ready
This may seem obvious, but before you start searching for those amazing descriptive words to sell your crafts online, it's really important to make sure your store is properly set up and ready to actually accept sales. Try sending yourself a test order to make sure everything is flowing smoothly.
Still trying to choose between different website builders? Make sure to choose one with an online store built right in, so that you don't have to deal with annoying integration issues and extra monthly charges that may arise from using an e-commerce plug-in or setting up a separate site (yuck). See if they are able to offer discount code functionality, so you can host a promo sale for your clients once in a while.
Another great built-in feature to look for: a blog! This can be a great way to bring people into your website. Not sure what to blog about? Check out our guide to what creatives can blog about.
You'll also want to choose a site with 24/7 customer support, so that you never have to leave your customers and visitors waiting if anything goes wrong with your portfolio website.
Ready to build a portfolio website that captures clients' attention? We've got you covered. Start your free trial with Format today!
Once you've got your site all set up, you're ready to start writing good product descriptions—let's get started.
Product Description Writing Tip #2: Write for Your Ideal Customer
Great product descriptions are written with a very specific customer in mind. You can begin by reading other online store description samples, but you need to tailor them to your specific audience. If you want to write product descriptions that sell, you need to really know everything about your target customer.
Let's say you're a wedding photographer. What kind of bride would be most interested in purchasing your services? Is she sophisticated and elegant, or free-spirited and bohemian? If you are selling art prints, are you writing for a couple looking to decorate their home together, or a college student setting up her dorm room?
The answers to these types of questions will help guide your product description writing. Even if you start with a product description template, keep this ideal customer top of mind as you create your copy, and you'll be sure to attract more of that type of customer! Good product descriptions need to speak to your people.
Product Description Writing Tip #3: Tell Your Story
Your story is the thing that imbues your art or creative work with extra meaning. It's what differentiates you from other creatives in your field, and makes you stand out to potential customers. It is a good idea to weave a bit of your story into your product descriptions in order to let your customer know how you came to create the piece they are looking at, or do this kind of work.
Your story may include anything from a formative gallery visit when you were in school that made you want to become a painter yourself or a trip to Berlin that inspired your sculpture. You don't have to be too long-winded about this, but if you want to write product descriptions that sell, you should use descriptive phrases to let the customer know who is behind the piece or service they are buying.
A great way to enrich your storytelling and bring it to life is to add some photos of your process, studio, or anything else that will help show them that there is a real person behind the artwork. Better yet, look for a website builder with video integration so that you can include a video of you at work, or chronicling the progress of the piece you are selling.
Think of how much value this could communicate to your prospective buyers! Enriching your product descriptions with process images and videos conveys that your work is one-of-a-kind and valuable (and it is!).
Product Description Writing Tip #4: Use Sensory, Vivid Describing Words
The best product descriptions make use of good descriptive words that create a vivid image in the mind of the buyer. Any good product copywriter will tell you that you should stick to a voice that is true to you and your brand throughout all of your website and marketing copy, but that doesn't mean you shouldn't keep a handy describing words list on hand.
Review your product description and see where you can add some strong descriptive adjectives that will draw out the best attributes of your work (maybe your piece is dimensional, or your photographs are dreamy!). Using the best descriptive words possible can really boost sales!
Product Description Writing Tip #5: Evoke Emotion
Creative product descriptions make use of positive descriptive words, but they also keep customer emotion top of mind. Try to develop a product description that evokes emotion.
Consider it an exercise in emotional branding. Your product description is part of your overall brand, and emotional branding is much more likely to differentiate your product and sway a consumer to buy. The emotions you want your customer to feel may depend on your creative field:
For graphic designers, do you want your designs to evoke feelings of trust? Community? An illicit thrill, even? Make sure you use your product description to your advantage by using powerful descriptive words that call to mind these emotional responses.

For landscape photographers, you may want to evoke emotions like "awe" and "wonder" in your product description writing.

As an illustrator, what kind of emotion does your artwork usually evoke? Is it sentimental? Bold? Use cool descriptive words to reflect this!
Product Description Writing Tip #6: Use Keywords to Your Advantage
Another excellent product description tip is to make sure you use SEO keywords to your advantage. Product descriptions, especially the name of the product itself, will help your product rank higher on search engines.
This means you should carefully consider how you will name your product and write the SEO product description. You'll want to choose words that will make it more likely to rank on search engines when people look art pieces or services like the ones you offer!
For example, if you are trying to sell a print of one of your pet portraits, you could title it something like "Rufus In Repose," but you'd give yourself a better chance of ranking when people search for dog portraits if you called something like "Dog Portrait: Rufus". Keep this in mind as you create your descriptions.
Looking to expand your SEO knowledge? Check out our handy SEO Checklist and acquaint yourself with some awesome tips and tricks to help you optimize your product descriptions for search engines.
Product Description Writing Tip #7: Help Your Customer Imagine Your Work in Their Space
If you are selling art pieces that will be displayed in someone's home, make sure you provide them with a sense how the artwork will change their space.
Think back to that ideal customer we discussed earlier. Why does that customer want to buy your work? Is it because they want to create a certain mood in their space with your handmade decor? Maybe they want your painting to be an awesome conversation-starter when they have company, or they want to communicate their political or social views through your video installation. The better acquainted you are with your ideal customer, the clearer this will be!
Make sure to let potential customers know how buying your stuff will change their space for the better by appealing to their motivations in your product write up.
Product Description Writing Tip #8: Leverage Social Proof
Any kind of social proof you can include in your product description will help instil trust in your customer. For creators, this may include any press that you have had over the years. If you have ever participated in a show or facilitated a photography workshop, include that as well. Even if it's a blog post someone wrote about about you, include a link to it at the end of your product descriptions!
Another way to to do this is to include reviews in your product descriptions, if it applies to your product or service. Reviews are a powerful form of social proof, and nowadays shoppers buying just about anything online will be more likely to click that "buy now" button if there are some positive reviews in the product description.
Product Description Writing Tip #9: Avoid Jargon
We get it, you live and breathe your art. You are probably very familiar with the terminology and language used by professionals in your field. But it's a good idea to keep in mind that your customer most likely is not familiar with all of the industry jargon that you may have picked up in art school or in your professional journey!
The best product descriptions communicate value through vivid language, storytelling, and emotional, on-brand messaging, not by bogging down the reader with tedious specs and technicalities. This way, you avoid sounding like a generic product description sample, and instead sound like a real person. It might be a good idea to have someone who isn't in your field to read over your product descriptions and give you honest feedback about what they do and don't understand. Edit your product write ups based on this feedback.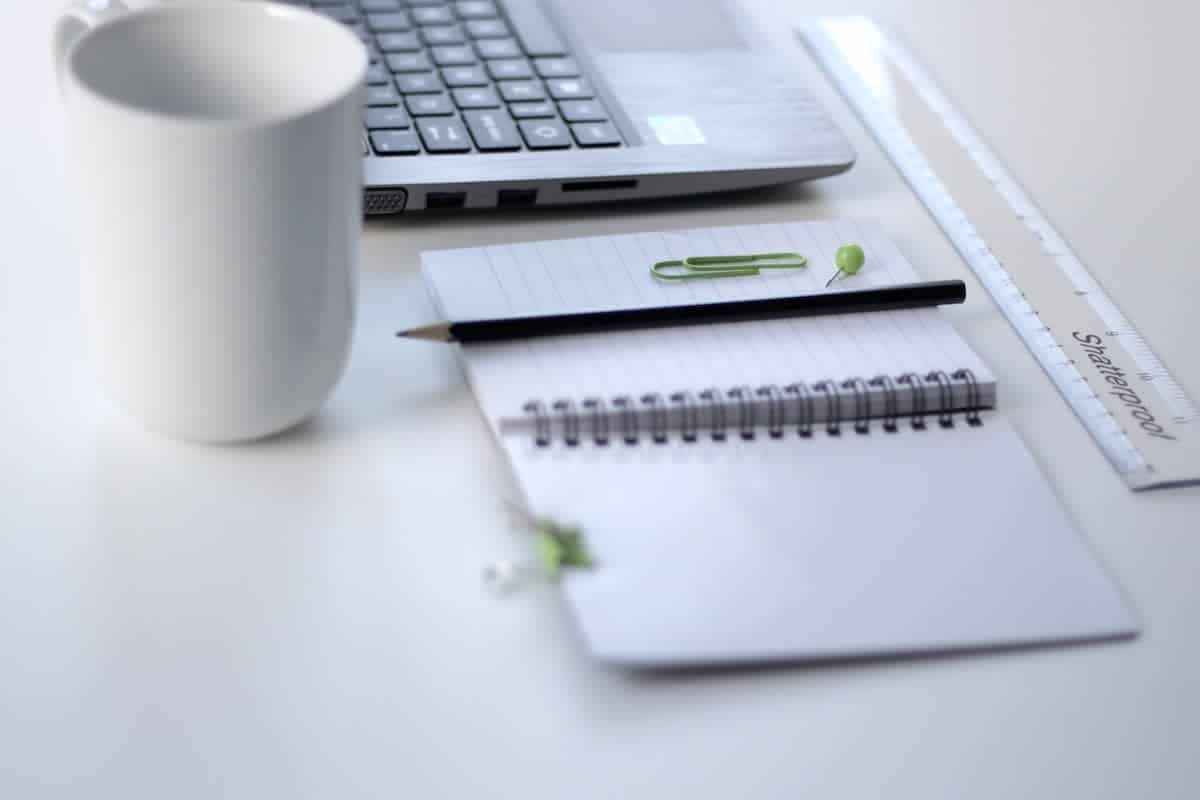 Product Description Writing Tip #10: Include Relevant Specs at the End
You shouldn't bog your customer down with specs, but you don't want to omit crucial info, either. Your customer will want to know things like the medium you are working in, the materials you used, and most importantly, the dimensions. Bonus points if you include an image of your piece next to a familiar object so that you can easily convey the scale.
You'll also want to include shipping details, particularly for large, heavy, or oddly shaped pieces. Your customer will want assurance that it is going to arrive to them in one piece! You may also want to mention if shipping is included in the cost, since some items can be quite costly to ship.
Product Description Writing Tip #11: Make Sure Your Writing is Clear and Readable
You got this far! You've written an amazing product description for your ideal customer, refined it to evoke emotions and to reflect your story, helped your customer envision your piece improving their space, and made your product write up SEO-friendly.
The next thing you want to do is make sure your product description is easily scannable and readable. Consider using lists or bullet points to highlight important aspects of your work. You can also break it down into short, readable paragraphs. Just make sure you are not publishing a wall of text that will discourage your customer from reading all the way through.
Learning how to write product descriptions that sell may take a bit of time, but it is absolutely worth the effort. Now, put your carefully crafted product descriptions to work and watch your work fly off the shelves!
Want to learn more about selling your work online?
How Four Artists Use Their Websites to Sell Their Work
10 Social Media Marketing Secrets You Need To Get More Clients
How To Market Your Photography Business For Free