This article has been updated with all the latest contest information for 2018/2019. Check the contest websites for the most up-to-date submission deadlines!
What's the fastest way to rise above the competition? For many designers, winning a prestigious award can catapult them to the top of their industry.
Design contests are a chance to show off your talent, get recognition from peers, and pique the interest of art directors. Plus, cash rewards up to $100,000 don't hurt, either!
From sustainable innovations to book covers, there are plenty of opportunities to flex your creative skills. Here are the best design contests, design competitions, design awards, and design prizes for 2018/2019—which one will you enter?
Before You Get Started…
You're probably itching start submitting your work to these design competitions, but you have to make sure your online design portfolio is up-to-date first! If you want to impress design award judges, that online portfolio website needs to really shine. Plus, if you gain some attention by winning a design contest or getting an honorable mention, you want to have a place where potential clients can learn more about you and get a feel for your style.
Don't have a site yet? Choose a website builder that offers fresh, modern templates to show off your work as beautifully as possible. Picking one that offers a free trial will also allow you to make sure it's a fit with your style.
Do you have prints of your design work for sale? Plan ahead! Winning a design contest or nabbing an honorable mention for a prestigious design competition means more eyes on your site—and potential customers. Consider adding an online store to your portfolio. That will make it easy for new fans to purchase some of your work.
Looking for an award-worthy design portfolio? Wow design contest judging panels and juries with a professional website that highlights exactly who you are as a designer. Start your free trial with Format today!
Once your portfolio is up to snuff, let's check out the design contest options available!
Graphic Design Competitions
From books to logos, these competitions involve all aspects of graphic design. For some of these design contests, you may be able to use free PSD mockups to help show off your design to the judges in an attractive way.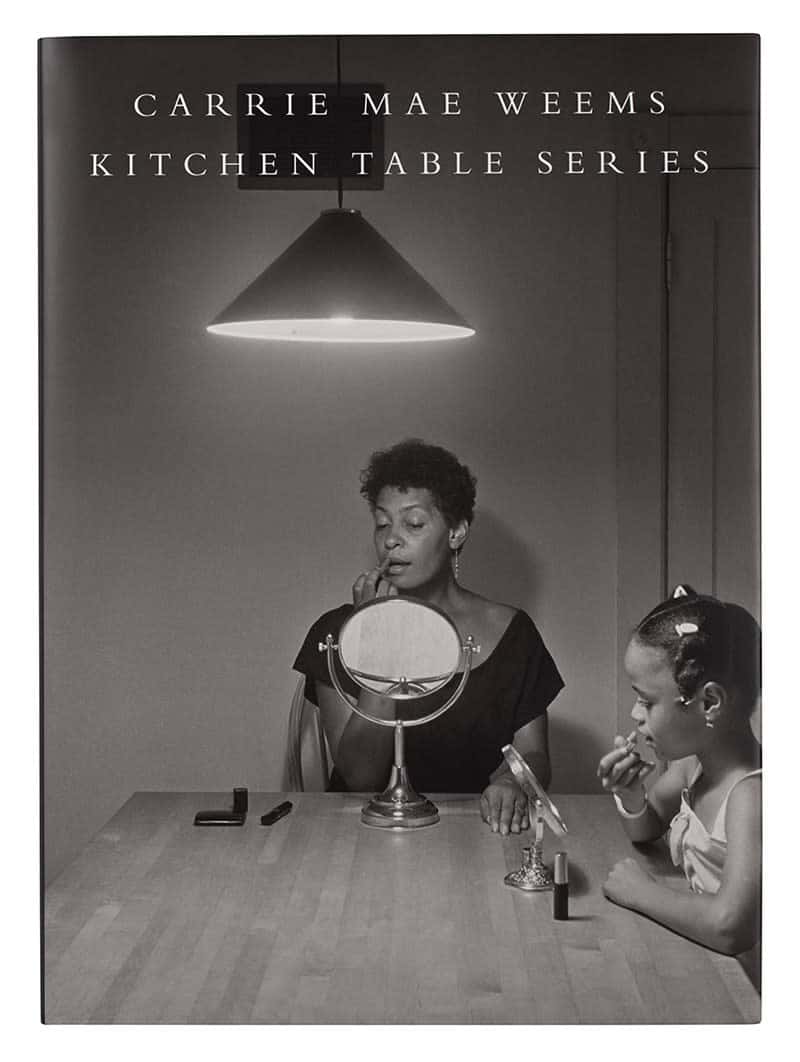 AIGA 50 Books/50 Covers Competition 2016 Winner, Takaaki Matsumoto
Prize: Winners are added to the AIGA Design Archives, the physical archives at the Denver Art Museum and to Columbia University's Rare Book and Manuscript Collection.
Entry Fee: $45 per book.
Eligibility Requirements: Books entered must be at least 24 pages long, and should be for sale to the general public.
What You Need to Know:
This graphic design contest is overseen by AIGA, the oldest and largest professional membership organization for designers—and it's all about the book. There's a lot of history here: the 50 Books/50 Covers competition is the oldest continuously operating graphic design competition in the United States. If you love books and design and value tradition, start dreaming up your entry.
Recognition by AIGA is one of the highest accolades for designers. You can choose to submit an entire book or just the cover.
Need a little inspiration? Check out our guide on how to design a best-selling book cover.
Prizes: €1,500 to €2,500, plus trophies.
Entry Fee: €55 (student), €90 (members), €115 (public).
Eligibility Requirements: Open to graphic designers, illustrators, advertising agencies, and design students from all over the world.
What You Need to Know:
The Joseph Binder Graphic Design and Illustration Competition is an exciting one. This graphic design award gives out cash prizes to folks working in the independent, conceptual, scientific, and non-commercial sectors of graphic design and illustration.
If you've ever been frustrated that a lot of the money in the graphic design industry can feel like it's holed up in the world of corporate events and advertising, the Joseph Binder Graphic Design and Illustration Competition is for you. Joseph Binder's motto was: "In design, everything has a function. Design has a representational function. Design has a communicational function. Design has a motivational function."
The awards try to live by this motto and encourage contestants to do the same. The ceremony takes place in Vienna and the awards only happen every two years so this is a rare opportunity. The current competition will end in 2020.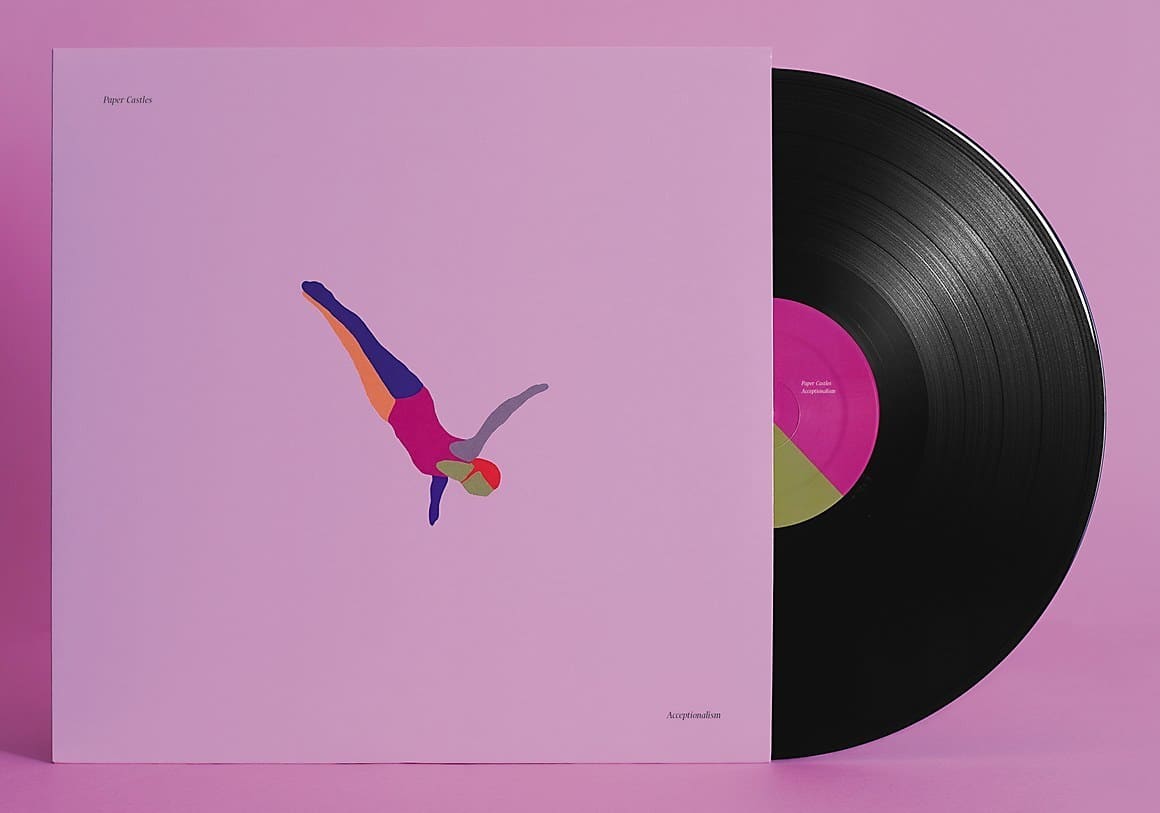 Communication Arts Design Competition 2018 Winner, Ellen Voorheis
Prizes: Award of Excellence trophy and feature in the annual publication.
Entry Fee: $45 to $220, depending on the project.
Eligibility Requirements: Any design project that was printed, published, or aired for the first time in the past year is eligible.
What You Need to Know:
A top-tier prestigious award, the Communication Arts Design Competition will turn you into a star. The feature in its annual publication will put your work in front of every client, art director, and company worth impressing.
That makes this design prize well worth your time. CA's Award of Excellence is one of the most coveted awards in the industry. If chosen, winning places you in the highest ranks of your profession.
Prizes: Printed catalog, exhibit, workshop, and award ceremony.
Entry Fee: $40 to $90.
Eligibility Requirements: Open to international applicants
What You Need to Know:
Toronto's RGD So Good Awards provide an opportunity to celebrate your ability to make a difference in the world through graphic design. It's also a chance to be rewarded for work that you're proud of, have your projects showcased across multiple media, and be recognized among the top designers in your category.
TDC Communication Design Competition TD64 Winner
Prizes: $1,000 award, have your work shown in the Type Directors Club Annual, and featured in a traveling exhibition to more than 40 cities
Entry Fee: $75
Eligibility Requirements: Open to anyone worldwide. Submissions need to have been produced or published within the last year.
What You Need to Know:
This design contest is hosted by the Type Directors Club (TDC), an international organization that supports excellence in typography. (We love this, since, all too often, people take graphic design for granted!)
The TDC holds a number of competitions every year. The TDC's communications design competition accepts entries in a wide range of categories, from books, brochures, and logos to packaging, magazines, and websites. Awards are given to entries that show outstanding design in both graphics and type.
HOW Logo Design Awards 2018 Winners, Anthony Wiktor, Freddy Nager, Greg Nicpon
Prizes: Trophy presented at an award ceremony, get promoted by HOWDesign.com
Entry Fee: $55
Eligibility Requirements: The entry should have been printed, published, or posted within the past 18 months.
What You Need to Know:
This logo design contest celebrates effective logo design. When selecting a winner, the judges look for compelling work that meets the objectives of the project in a creative way. Since it's a design competition, the judging also takes into account typography, composition, and hierarchy. That means it takes more than just a great idea for a logo to win: it also has to be well-executed!
You can submit your entry into two categories: logos and identity applications. Identity applications include anything created in conjunction with a logo, such as business cards, signage, packaging, animated GIFs, and interactive elements.
Student Design Competitions
These student design contests are for young and aspiring designers, and [design students]((/magazine/resources/design/ten-things-you-need-to-do-after-design-school) just about to leave school for the wild world of design.
Prizes: Internships, mentoring, and other professional development opportunities, plus being honored at YCN's Annual Awards Ceremony, and in the pages of the YCN Awards Annual.
Entry Fee: None.
Eligibility Requirements: Student submissions are invited from anyone enrolled in full-time or part-time education, throughout Europe and North America.
**What You Need to Know:
Launched in 2015, the YCN awards have separate categories for professionals and students. While the professional entrants are selected by nomination, rather than paid entry, students can follow the traditional route of submitting a proposal for available briefs.
Available options range from creating a social media campaign for The Gap to stunt marketing for an upcoming movie. The focus on larger-scope design projects, plus no entry fee, makes this a great design contest to enter.
The Penguin Random House Student Design Award 2018 Winner, Raemarie Lee
Prizes: £1,000, plus work placement within the Penguin Random House Design Studios.
Entry Fee: None.
Eligibility Requirements: Open to students who are studying art or design and who are eligible to work in the UK.
What You Need to Know:
The Penguin Random House Design Award offers an opportunity for students studying art or design to experience real cover and page layout design briefs first-hand. The award gives students complete insider access to the world of graphic design for publishing.
The spending money and work placement offered by Penguin Random House, one of the biggest publishers in the world, is an instant jumpstart to any new designer's career.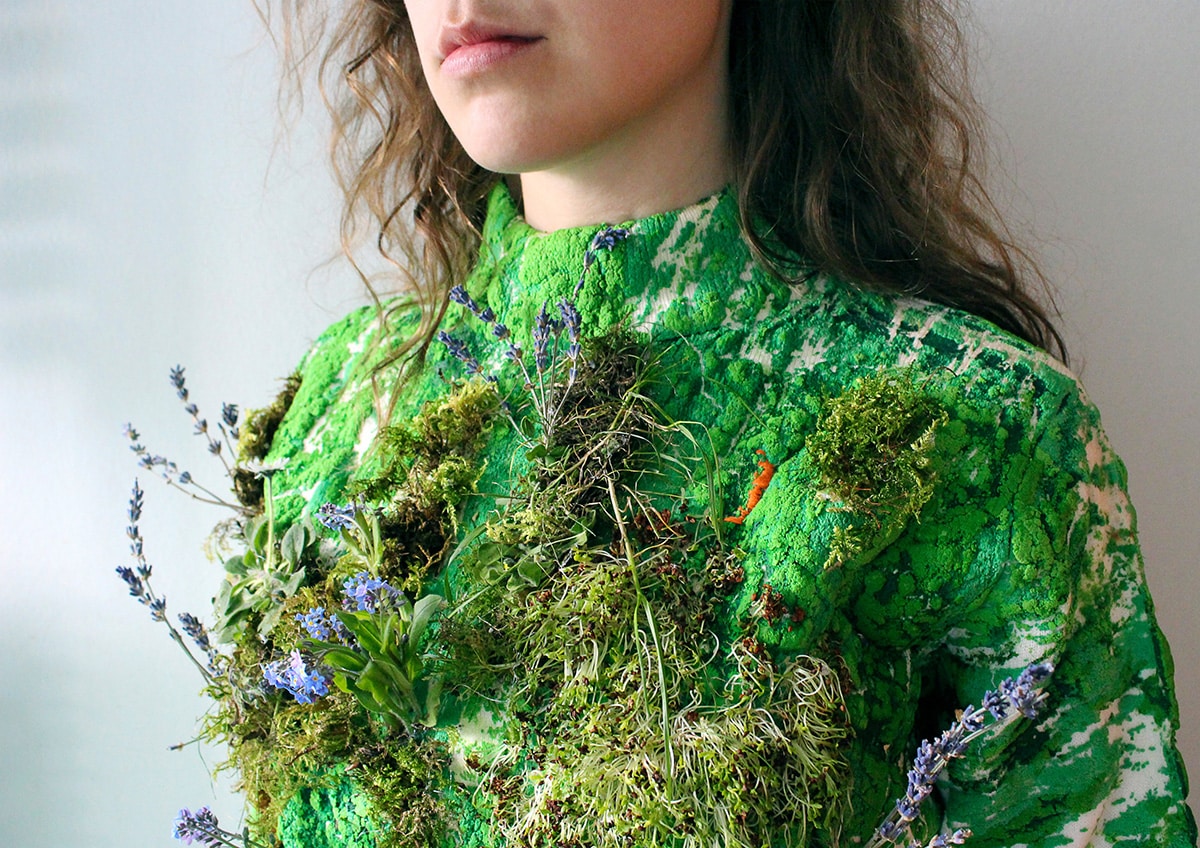 The RSA Student Design Awards 2018 Winner, Gabriella De Rosa
Prizes: Over £32,000 in cash prizes and paid internships.
Entry Fee: £25 (early bird), £35 (regular).
Eligibility Requirements: Open to students in any design discipline worldwide.
What You Need to Know:
The UK-based RSA Student Awards offers design students around the world an opportunity to work on industry-level creative briefs. It's the longest-running student design competition in the world.
Pick your preferred brief, then submit your proposal. There are 12 different categories that tackle a range of important social, economic and environmental issues—each with a unique prize. This is definitely an opportunity to showcase your resourcefulness, design expertise, and imagination.
When you're just starting out as a designer, this experience with a creative brief will be invaluable. It's a great opportunity to learn how client/designer relationships work.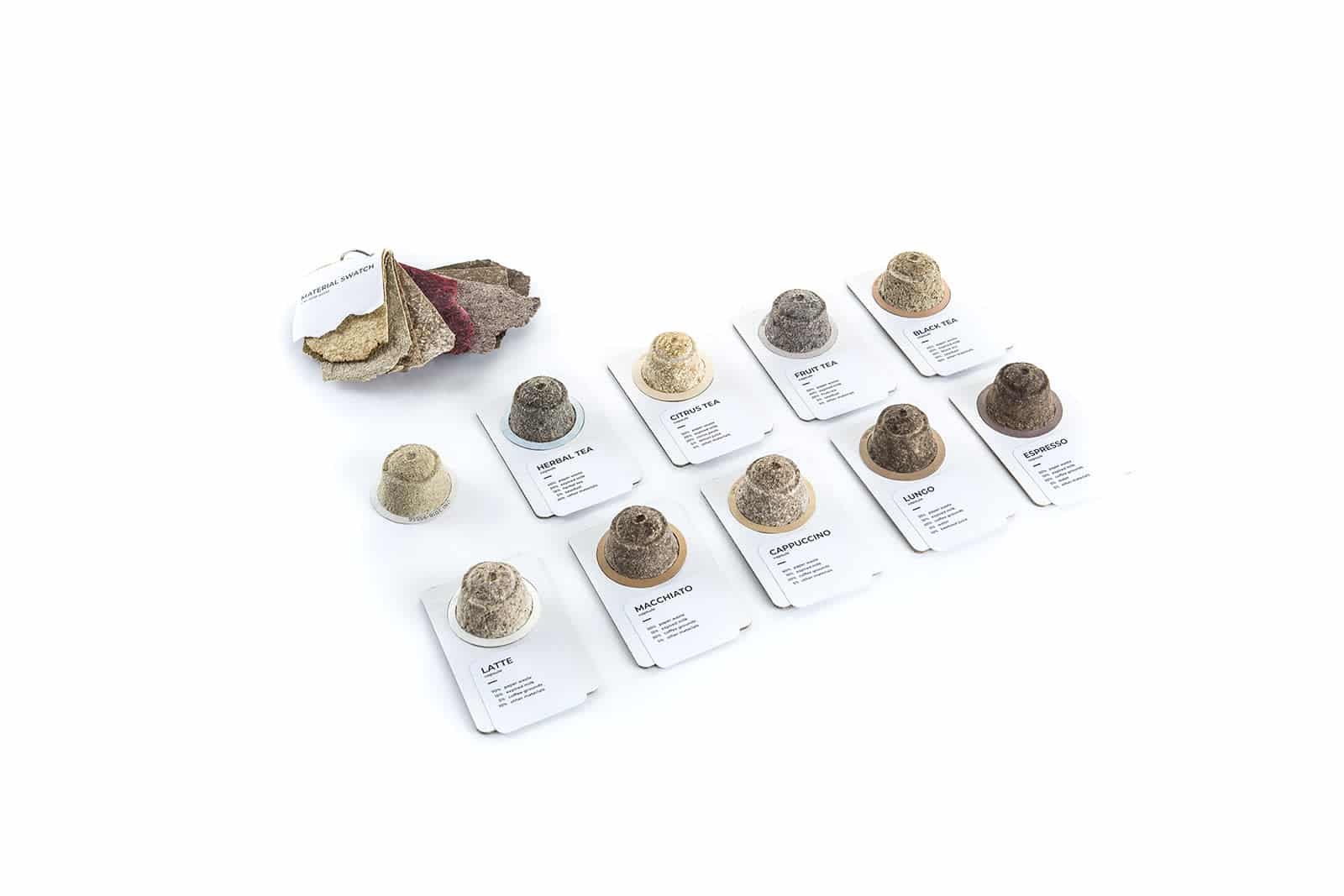 Young Package International Design Competition 2018 Winner, Veronika Janečková
Prizes: €2,000
Entry Fee: None
Eligibility Requirements: Open to college and secondary students around the world.
What You Need to Know:
Young Package is divided into the following two competition categories: university students and young designers up to 30 years of age, and high-school students. This gives high-schoolers a shot at having their design voice heard.
Contestants are asked to create innovative ideas for product packaging. If you are a student, you should enter the Young Package design awards. The theme is original and will push all young designers to grow and improve their craft. Plus, no matter what happens, you'll walk away from the awards with a new project you can include in your portfolio.
General Design Competitions
These general design contests accept entries from a wide range of design disciplines. If the lack of specific guidelines has you stuck, take a look at this list of design projects to cure your creative block.
D&AD Awards 2018 Winner, B&B studio
Prizes: The coveted Pencil awards, work placements, project bursaries, short courses, and small training grants.
Entry Fee: £100 to £400.
Eligibility Requirements: No restrictions.
What You Need to Know:
The annual D&AD Awards are regarded as one of the major events in the worlds of design and advertising. They are highly respected for bringing designers, students, and industry experts together. Entrants are required to work on a design project following a creative brief found on the D&AD website. You can apply in the Professional, Next, or New Blood categories.
Although the D&AD awards don't offer large cash prizes, they are one of the most prestigious design awards out there. If you have the entry fee money, you should go for it!
Red Dot Design Awards 2018 Winner, VOX Architects
Prize: €10,000
Entry fees: €150 to €450, depending on the project
Eligibility Requirements: The only requirement is that the project was actually created for a client, and not solely for entering in the competition.
What You Need to Know:
The Red Dot Design Award features three categories: communication design, product design, and design concept. Getting in with the Red Dot crew is a significant feat; it has become an internationally recognized quality label for excellence.
Not only do contestants get the opportunity to win the hefty sum of €10,000, but the Red Dot awards also offer the winner the opportunity to be part of the Red Dot Design yearbook, and to have their designs on tour in exhibitions around the world.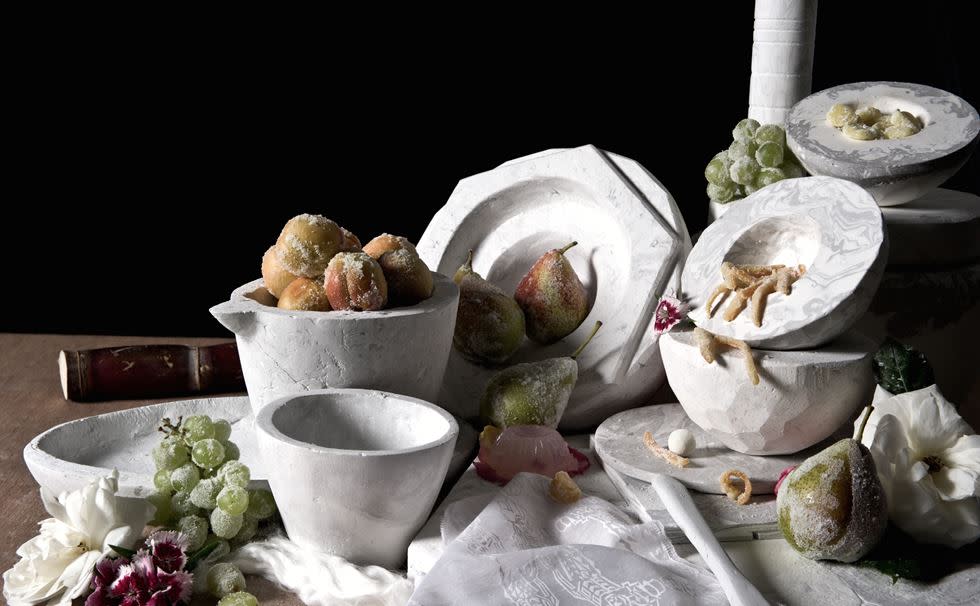 Design Museum Residency 2018 Winner, Ella Bulley
Prize: A bursary to create work that will be showcased in London's Design Museum.
Entry Fee: None.
Eligibility Requirements: Open to UK residents who have graduated from higher education within the last five years and who have been working professionally (either paid or voluntarily) in some form of design or architecture practice for a minimum of one year.
What You Need to Know:
The winning designer gets a seven-month residency to work on projects for an exhibition. Each year, the Design Museum provides a different theme for designers to focus on. The latest theme, for example, is dwelling, and applicants to the design contest are asked to respond to how our understanding of the home has changed with new technologies and younger generations being unable to afford property ownership in today's market.
Prizes: The "Best in Show" award.
Entry Fee: £169 per submission.
Eligibility Requirements: Open to designers in all disciplines.
What You Need to Know:
The Design Week Awards are among the biggest design awards in the industry. With 19 design categories open to contestants, prizes are awarded in identity design, brand campaigns, print communications, poster design, and furniture design.
These awards are among the hardest to get into, but if you have a great idea waiting for the right opportunity, winning one of these can bring you a tremendous amount of publicity and status.
Core77 Design Awards 2018 Winner, Benjamin Hubert of Layer
Prizes: The Professional and Student winners of each category will receive the Core77 Design Awards trophy, and all honorees will be published in the awards gallery and across the Core77 online network.
Entry Fee: $50 to 75 (student), $150 to 225 (professional).
Eligibility Requirements: Open to designers worldwide.
What You Need to Know:
The Core77 Design Awards celebrate the varied scope of the design profession with 14 different categories for contestants to enter. It showcases a huge variety of design enterprise including commercial, cultural, social, discursive, and environmental.
They also offer separate categories for students and professionals to allow everyone a fair shot at the grand prize.
Land Art Generator Initiative Design Competition 2018 Winner, Martin Heide, Dean Boothroyd, Emily Von Moger, David Allouf, Takasumi Inoue, Liam Oxlade, Michael Strack, Richard Le (NH Architecture); Mike Rainbow, Jan Talacko (Ark Resources); John Bahoric (John Bahoric Design); Bryan Chung, Chea Yuen Yeow Chong, Anna Lee, Amelie Noren (RMIT Architecture Students)
Prizes: $15,000 to $4,000.
Entry Fee: None.
Eligibility Requirements: Open to designers worldwide.
What You Need to Know:
The Land Art Generator Initiative (LAGI) international design competition invites scientists, engineers, and designers to submit ideas for large-scale and site-specific public art installations that involve energy infrastructures.
The LAGI awards offer a one-of-a-kind opportunity to impact public space in a sustainable way: the innovation and ideas presented at the awards are enough to blow you away. As if that wasn't enough, you could win $15,000! This is another design contest that only takes place every two years. The latest competition will end in 2020.
Prizes: $1,500 for the winners in each category, plus additional $500 prize for the best student entry.
Entry Fee: $50 to $150, depending on whether you're an individual or a team, and whether you're a student or a professional.
Eligibility Requirements: Open to everyone.
What You Need to Know:
The Design that Educates Awards (DtEA) is a design contest that explores the educational potential of design and architecture. It is organized by the Laka Foundation, a non-profit that focuses on the role that architecture and technology play in social change.
The competition is based on the idea that great design involves an informational layer that creates a kind of dialogue between the user and the designer. Entrants can submit either their concepts or examples of completed projects. There are three categories for entries: architectural design, product design, and universal design.
Each year, the DtEA's panel of judges choose the most outstanding ideas and examples of design that can educate. The criteria they use include whether the entry is feasible, verifiable, visionary, original, and comprehensive.
Prizes: Up to $10,000 in funding, as well as support in developing your idea.
Entry Fee: None.
Eligibility Requirements: Open to designers worldwide.
What You Need to Know:
The Clean Energy Challenge is a design competition held by What Design Can Do (WDCD) and the IKEA Foundation. It asks creative professionals to try to come up with new solutions to the pressing energy issues of today.
The competition focuses on five cities around the world and asks entrants to come up with creative ideas to solve the issues in those cities. For instance, the current challenge focuses on food supply in Nairobi, waste problems in Mexico City, and air pollution in Delhi.
Prizes: €10,000
Entry Fee: None
Eligibility Requirements: Open to any industrial designer, interior designer, interior architect, or another related professional under 40 years old.
What You Need to Know:
This international design contest seeks conceptual, sustainable, and innovative solutions for bathroom spaces. It offers the chance for both design students and professionals to show off their talent. It is hosted by Roca, an international company that produces sanitary products, and BCD Barcelona Design Center.
The aim of the contest is to get designers to bring forward their ideas for futuristic bathroom solutions. That may include new products, new spaces, or new uses and functions.
To give entrants some inspiration, the contest webpage offers these guidelines on the important aspects of innovative bathroom design:
Sustainability

A cozy atmosphere

Incorporation of automated technology

Accommodations for the aging population
Indigo Design Awards 2018 Winner, Shanti Sparrow
Prizes: Designer of the Year trophy, publication in Indigo Interactive Digital Book Of Design, and a PR campaign promoting your work.
Entry Fee: $100 for professionals, $50 for students.
Eligibility Requirements: Open worldwide to both individual designers and large design teams. Submissions have to be less than five years old.
What You Need to Know:
The Indigo Design Awards were created in 2018, and the second annual competition is now open for submissions. Its jurors are looking for exceptional digital design projects that shine with an uncommon artistry, similar to how "the indigo orchid stands out from nature's palette with its rare and special beauty." It also specifies that this means they are looking for projects that show a unique approach to design-inspired composition and layout.
You can submit entries in four different categories:
Graphic design

Digital design

Mobile design

Game design
The Indigo Design Awards involve an award ceremony held in a different world-class city every year (the first award ceremony, for instance, was held in Tokyo).
Prizes: Up to approximately $25,000 in prototype production assistance, a mentorship in NYC, and an invitation to Milan Design Week to exhibit your work.
Entry Fee: None
Eligibility Requirements: Open to professionals, students and design enthusiasts worldwide.
What You Need to Know:
The Lexus Design Award is an international design contest. It was created to help support designers and creators whose works can contribute to a better future. It seeks to honor designs that go beyond shape, form, and function to become a solution to overcome challenges.
There are no limits on the categories of designs that can be submitted, so it can be anything from fashion to architecture to product design. Some of the criteria that the competition jury considers include:
Does the design anticipate not only the needs of the user but the needs of society?

Does the design show originality in its proposal and execution?

Is the design captivating?
Product Design Competitions
These competitions focus on product design. Some of them include mentoring or financial support to take your idea to the next level.
Prizes: First prize of $3,000, and a chance at a $100,000 to help your team turn your concept into a reality.
Entry Fee: $40 (student), $100 (public).
Eligibility Requirements: This competition is only open to teams of two to eight people (individual entries won't be accepted).
What You Need to Know:
The Biomimicry Global Design Challenge is an annual competition that invites people around the world to address critical sustainability issues with design. The awards believe sustainable design can create solutions that help support a healthy planet; the goal is to help bring more biomimetic solutions to the global marketplace.
Applicants will go through two rounds: a design concept round and a prototype round. All finalists also receive business training and/or incubation support, mentorship support, access to software tools, and legal support as part of the awards package.
Andreu World International Design Contest 2018 Winner, Bèrenice Hélène de Salvatore
Prizes: First prize of €4,000, €2,000 for second place.
Entry Fee: None.
Eligibility Requirements: Open to design students and professionals. The designs entered into the contest must be new, and not have already been marketed.
What You Need to Know:
This product design competition asks entrants to design an item of furniture such as a chair or table. Designs are judged based on quality, functionality, innovative design features, the viability for mass production, and more. The contest page provides detailed specifications, including the main material to be used.
The competition is organized by Andreu World, an international company that designs chairs and tables for workspaces, living, hotels, and restaurants. This is another great competition for aspiring product designers to enter, since it will give you some experience in creating a design to meet client specifications.
Industart Design Awards 2017 Winner, Natalia Kuts
Prizes: €2,000 and a scholarship for IED (Istituto Europeo di Design).
Entry Fee: €80 (standard), €40 (students).
Eligibility Requirements: Open to designers worldwide.
What You Need to Know:
This product design competition can help your idea get recognized and make it real. It is a Ukraine-based competition that accepts entries from designers around the world. Entries are judged both on the art of design and the object's industrial potential.
There are seven categories that designs can be entered in:
Furniture design

Equipment design

Lighting design

Consumer electronics design

Transport design

Interior décor design

Jewelry or accessories design
You can submit either fully realized projects or just a concept. In each category, the entries are judged separately depending on whether they are finished projects, design concepts, or student works. That means you'll have a better chance of winning, since you won't have to compete with every entry in your category.
How to Work That Design Award Win
Manage to snag a design award? Congratulations! Now it's time to make the most of it. This is not the time for modesty—you need to show off your coup!
Winning a design contest signals to potential clients that you're respected in your field, and it may make them more likely to hire you. So it's key that you promote your win on social media, and update your online portfolio with a nod to it as well. Make sure to mention the award on your portfolio's "About Me" page.
Good luck with all your design competition entries—we're rooting for you!
Want more design career guidance?
11 Extremely Helpful (And Free!) Online Graphic Design Courses
Well-Designed Career Advice for Design Graduates
The Best Productivity Tips From Busy Designers