Want to know where to live as an artist? One of the many benefits of being a professional artist is the freedom to do it almost anywhere. That flexibility gives you the chance to discover new markets, join a new artist community, and find inspiration by immersing yourself in a new creative city. But not all cities are created equal when it comes to the arts.
So, if you're thinking about relocating, here are nine of the best cities for artists around the world. Some of the things we've considered when making this list: Is there a vibrant artist community? Job opportunities in the arts? Affordable living space for starving artists? Lots of museums and galleries for inspiration and representation? Plenty of amazing outdoor and public art?
Let's find out which art cities made the cut!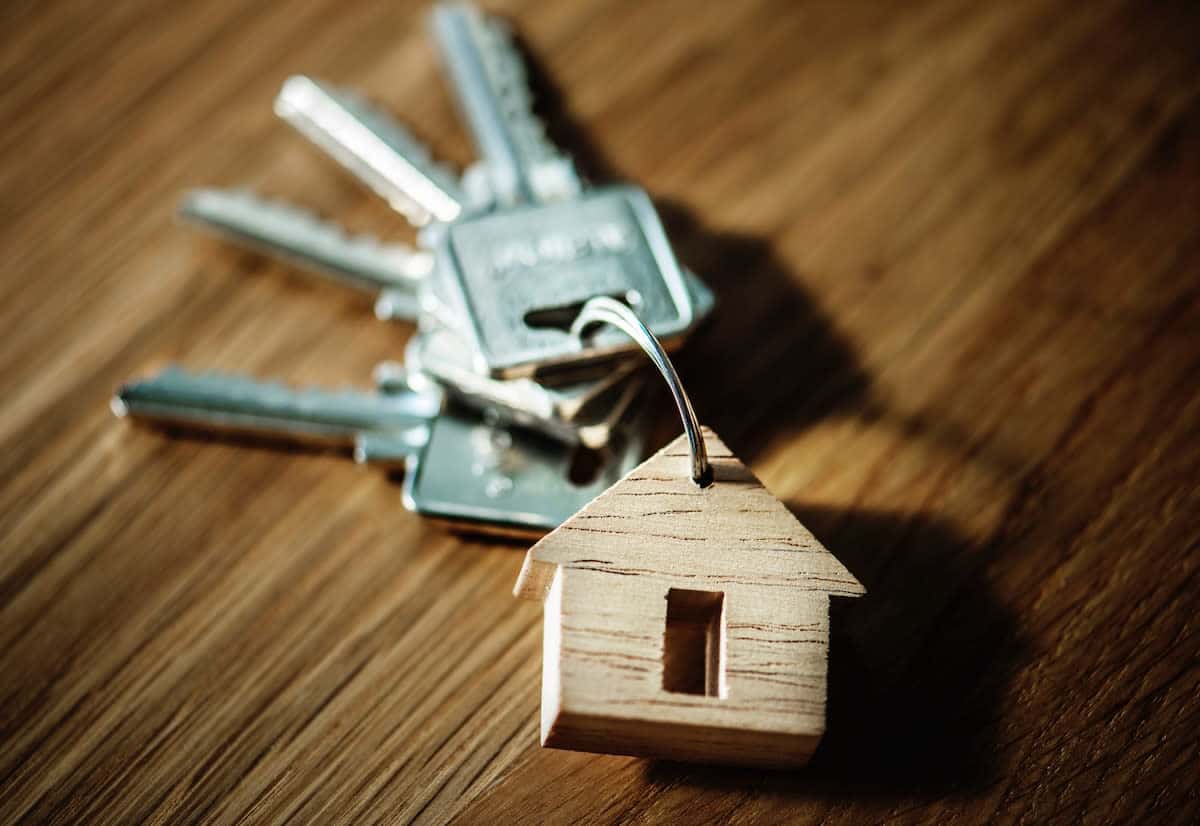 Before You Move
When you're trying to find you way in a new artist community, it's essential to have a great online art portfolio as your calling card. As you meet new people, you 100% need to have a place where you can easily direct them to see some of your work. Since your portfolio is one of the first things people see, it's a good idea to put some real effort into it.
Pick a website builder with lots of beautiful templates, so you can find one that really makes your art pop. A free trial is also key; that way, you can try it out to make sure it fits your brand identity.
Putting together a killer About Me page and crystal-clear artist statement will also help give your new connections a sense of you as an artist.
Choose an online portfolio that has client proofing built in, too. This will allow you to continue to work with existing clients while working remotely in your new home!
With your amazing portfolio in place, you'll be in a perfect position for a potential client to hire you, or find another artist to collaborate on a project. Maybe it will even help you get your work shown in an exhibition!
Now that you've got your online portfolio all ready to go, let's check out our list of the best artist communities and art cities you can move to!
Cheap Places for Artists to Live
These cities are the best places for a starving artist to live. They offer thriving artist communities combined with affordable housing or low cost of living.
If you're looking for more ways to help support yourself as you get settled in a new city, you may want to consider taking on a side hustle. Also, make sure you set up an online store as part of your portfolio website. This will make it as easy as possible for potential clients to buy your work and will help build your financial cushion. So, if you haven't done it yet, you might be leaving money on the table!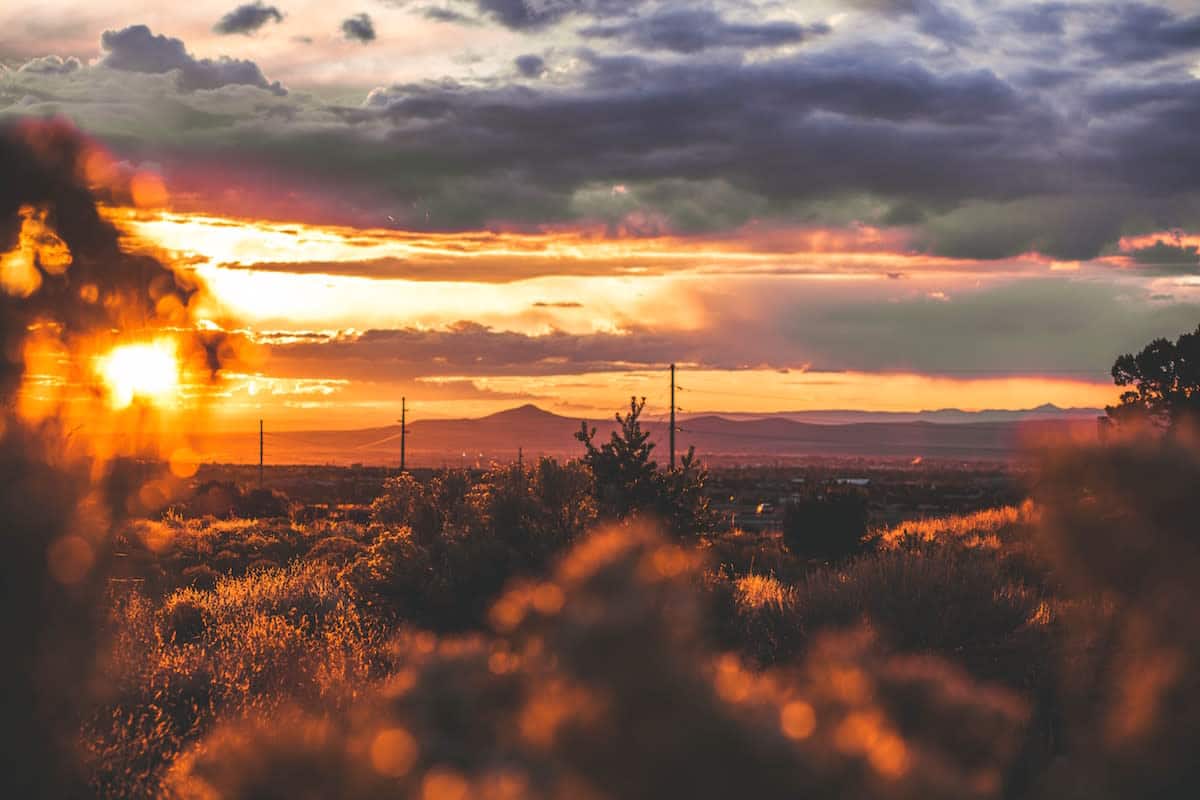 Santa Fe, New Mexico, United States
Low average rent

250+ art galleries

Many art festivals, especially for performing arts and film
Santa Fe is known for its diverse artist community. It has more than 250 art galleries, as well as an array of art markets and festivals. The city draws art collectors from far and wide. Many of them are in the market for Indigenous, contemporary, and western art.
The average rent in Santa Fe is $993, making it an attractive choice for the artist on a tight budget. The city also does a lot to help support artists.
For instance, the City of Santa Fe Arts Commission has a range of events and funding programs that are aimed at promoting artistic excellence. The art commission has a community gallery that holds exhibitions regularly to show off work from the local artist community. Any local artist is welcome to participate.
Another example of how Santa Fe supports art is with its Art in Public Places Program, where the city buys works of art for display in public parks, along the transit system, and in civic buildings.
In all construction projects carried out by the city, whether it's a new construction or just renovations, two percent of the cost is put aside to pay for artworks!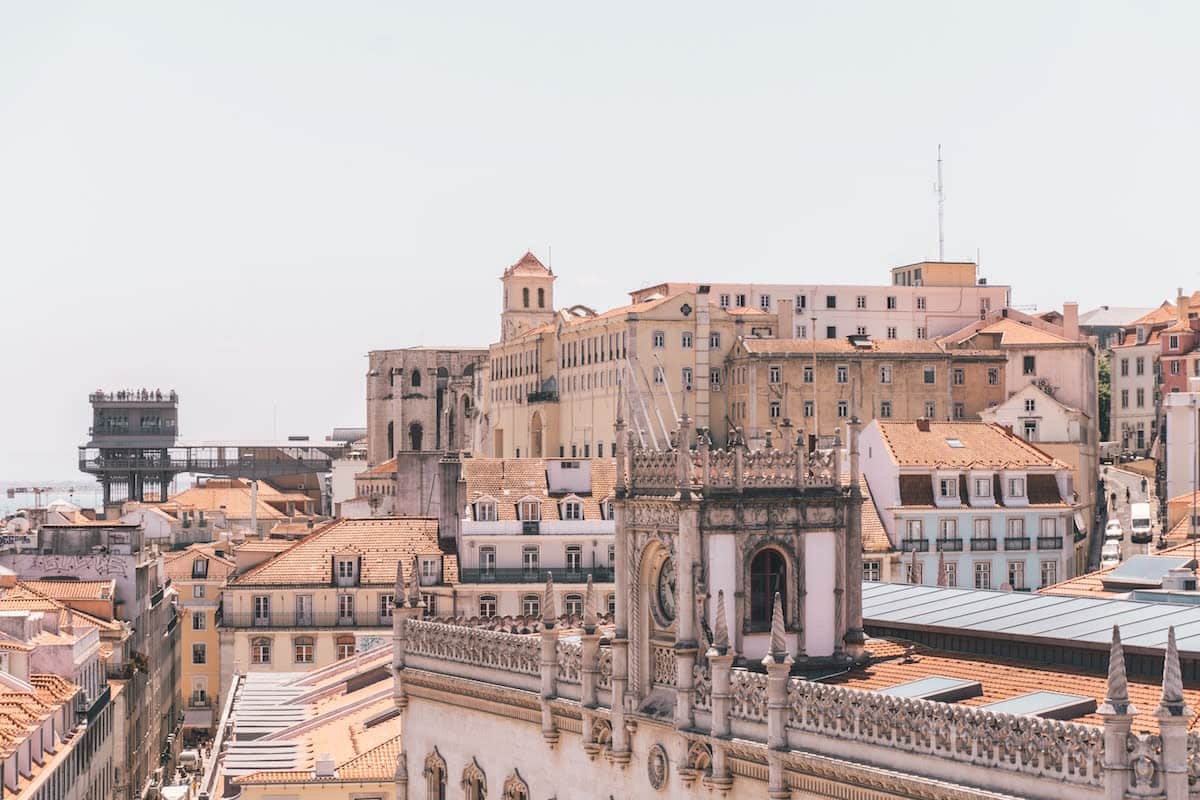 Lisbon, Portugal
Rapidly growing arts scene

Low cost of living

Welcoming artist community
Lisbon has been called one of the best places in the world to live on the cheap. It has low taxes and affordable real estate, and the cost of living is among the lowest in western Europe.
But it also has recently been recognized as one of the hottest art capitals in Europe and most artistic cities. Its arts scene is rapidly growing and changing, offering lots of new opportunities for the artist community. There are constantly new galleries opening, as well as artists and art professionals arriving in droves, thanks to the affordable housing.
Though the city is quickly blooming into an arts destination, it's also a small city. That means people can visit all the new galleries and art events without the need to travel very far. The place is also packed with historic buildings and landmarks, as well as striking murals and street graffiti.
The city's arts scene has been called open, friendly, and unpretentious. There are many opportunities to get involved with the artist community and collaborate with others. One cool example is the Village Underground. It's an artists' hub, co-working space, café, and event venue that's open to the public. Artists go there to relax, work, meet other artists, and collaborate. It's built in and around 14 brightly-colored shipping containers and abandoned double-decker buses.
Cities with Thriving Art Communities
These cities are home to many artists, so they offer some of the best art communities. You'll find lots of opportunities to collaborate with others, and get your work seen in exhibitions and festivals.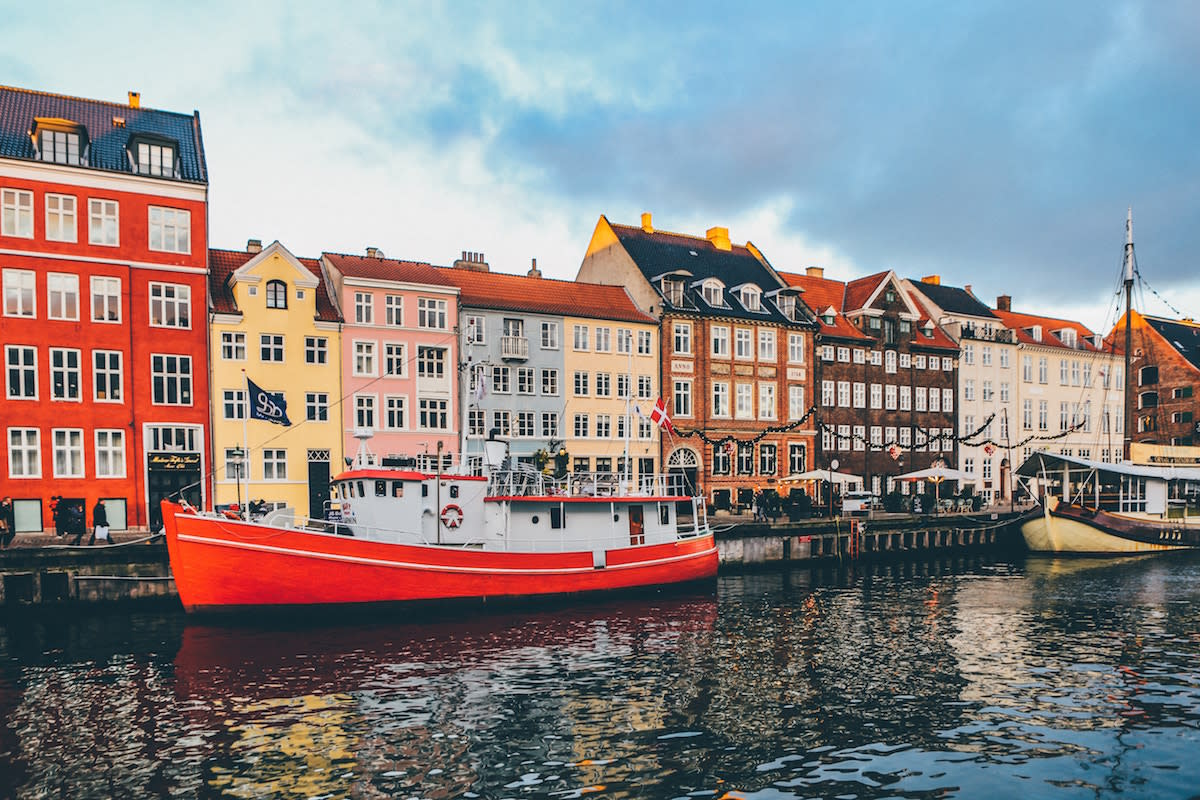 Copenhagen, Denmark
Many artist-run exhibition spaces

Extensive support from the Danish Arts Foundation
Copenhagen consistently ranks high on lists of the most livable places in the world. But it also offers a healthy art community with many artist-run exhibition spaces and artist collectives, making it one of the top places for artists to live. Their number has been growing in recent years, partly due to support programs. The Danish Arts Foundation, for example, offers to pay the running costs of new exhibition spaces for up to two years.
Interestingly, another reason there are so many artist-run spaces in Copenhagen is a lack of opportunities at larger galleries. The artist community in Copenhagen has complained that commercial and public institutions tend to only exhibit the work of well-established artists. This has led young and emerging artists in Copenhagen to take matters into their own hands.
With all the new galleries popping up, there are plenty of opportunities to get your work shown in exhibitions. Want to learn more about getting representation and spots in art shows? Check out our guide to how to get your work in an art gallery.
The Danish Arts Foundation helps support the artist community in Copenhagen in many ways. It funds art productions, exhibitions, grants, residencies, public art, and art fairs.
If you're looking for some more details on what Copenhagen is like from an artist's perspective, take a peek at our photographer's guide to Copenhagen.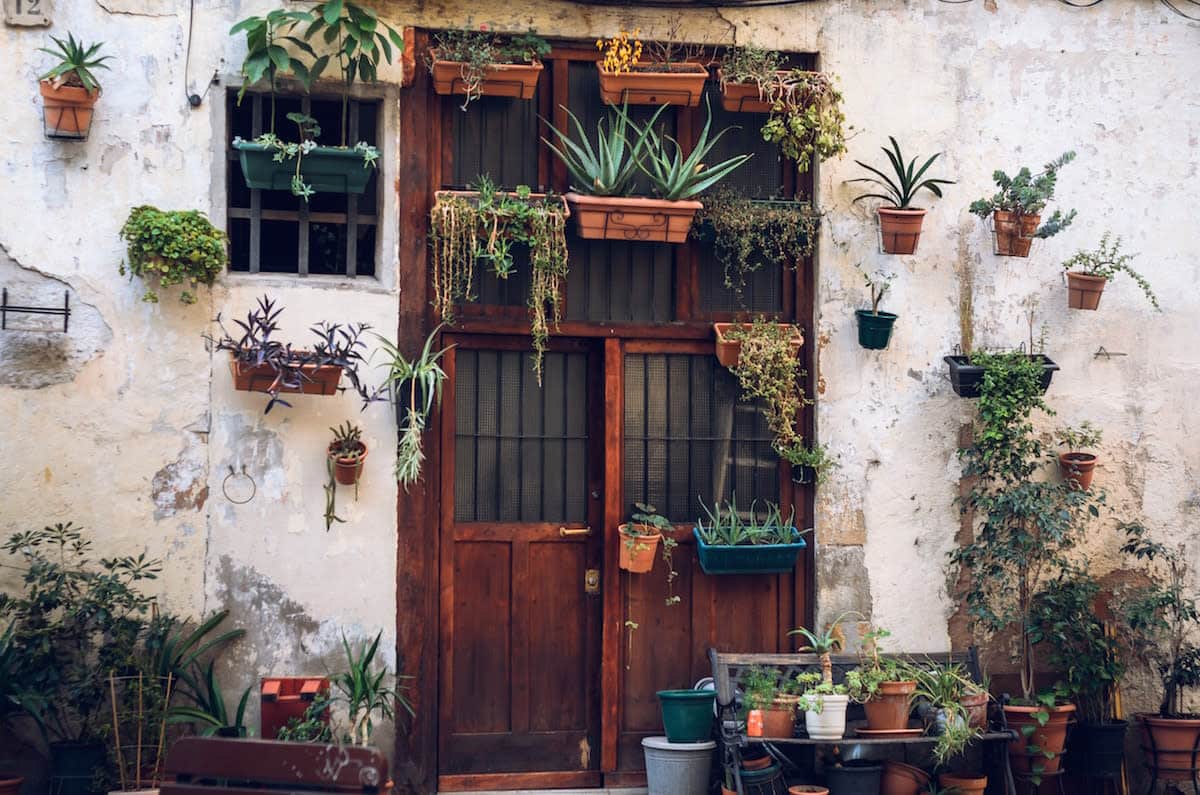 Barcelona, Spain
A lot of interest in illustration and urban art

Home to many art festivals
If you're looking to gain inspiration from living in one of the world's most artistic cities, take a closer look at Barcelona. Some legendary names in art spent their formative years in or around the city, including Picasso, Dalí, and Miró. The city has museums dedicated to each of them.
Today, the art scene in Barcelona is diverse and thriving, making it one of the best places for artists to live. You can see local artists selling their works from stalls in the street, often while painting live.
The local art scene has a strong interest in illustration and urban art, which has been promoted by young galleries in recent years. The city's street art and graffiti movement is growing quickly, too.
There are also many art festivals held in Barcelona throughout the year, including several that focus on film, music, and performance art.
Bonus: Barcelona offers a warm climate, and plenty of beautiful architecture. To learn more about what makes Barcelona one of the best art cities in the world, read our round-up of 10 must-see places in Barcelona for creatives.
Best Small Cities for Artists
If you're seeking a small-town vibe, these art cities are for you. They have small populations but are doing big things when it comes to art.
When you first arrive in a new small town, your online portfolio website can be a useful tool for tapping into the tightly-knit artist community. Start a blog on your site. Blogging about life as an artist in a small town can help draw locals to your online portfolio, along with visitors the world over who want to hear about what it's like being a creator in a smaller art city.
If you're looking for blog topic ideas, we have a big list of what creatives can blog about.
Ready to build an art portfolio website that captures clients' attention? From amazing themes to a built-in blogging tool, we've got artists covered. Start your free trial with Format today!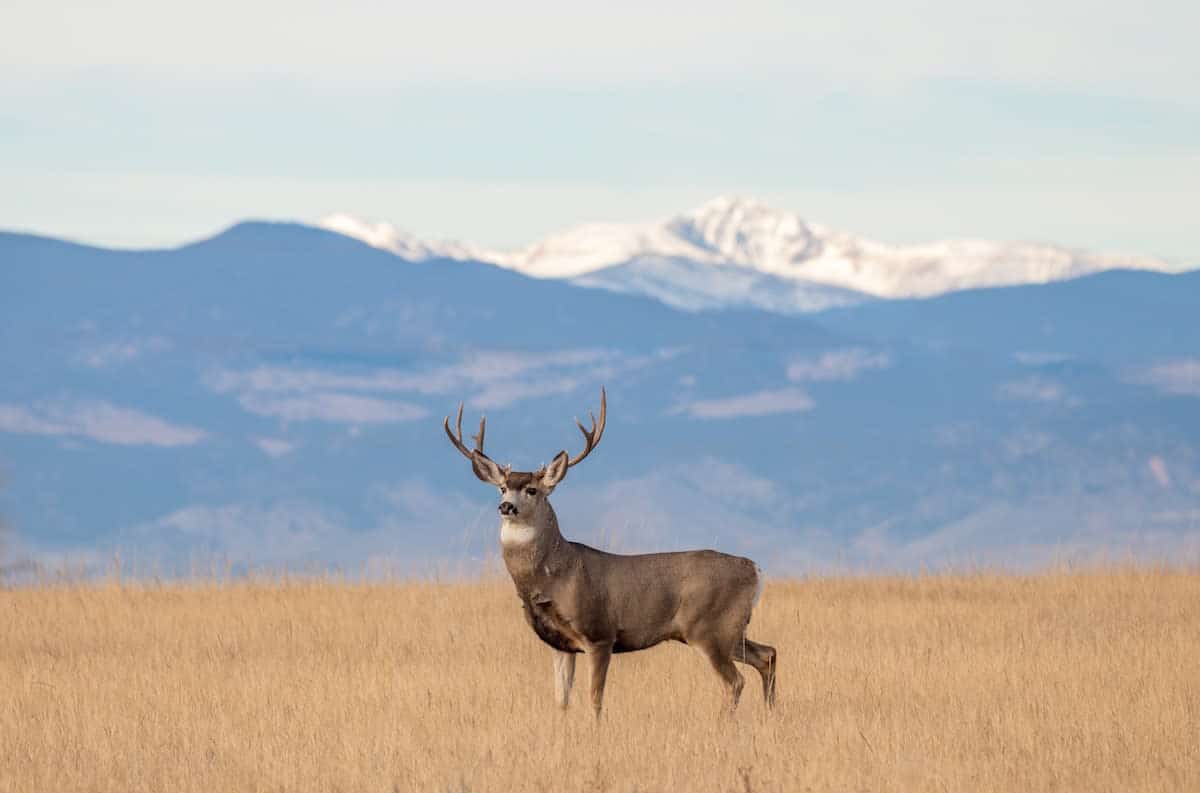 Edwards, Colorado, United States
Many art festivals and events

Strong support for the performing arts
Edwards is a small community located in Colorado's beautiful Vail Valley, below the Sawatch Mountain Range. It is one of the best art communities due to a well-developed cultural scene with many special events happening in and around it. Some of the art events you can take in include Art on the Rockies, the Beaver Creek Arts Festival, and the Vail Jazz Festival.
The community has strong support for the performing arts, especially for music and dance. The area offers many performance venues that often host world-class musical artists and dance performances.
Traditionally, the arts in Edwards have been supported by private donations. However, in recent years, the area has taken advantage of federal arts grants to build up their infrastructure for supporting the arts. This has made Edwards a contender for the best place for an artist to live when it comes to small cities.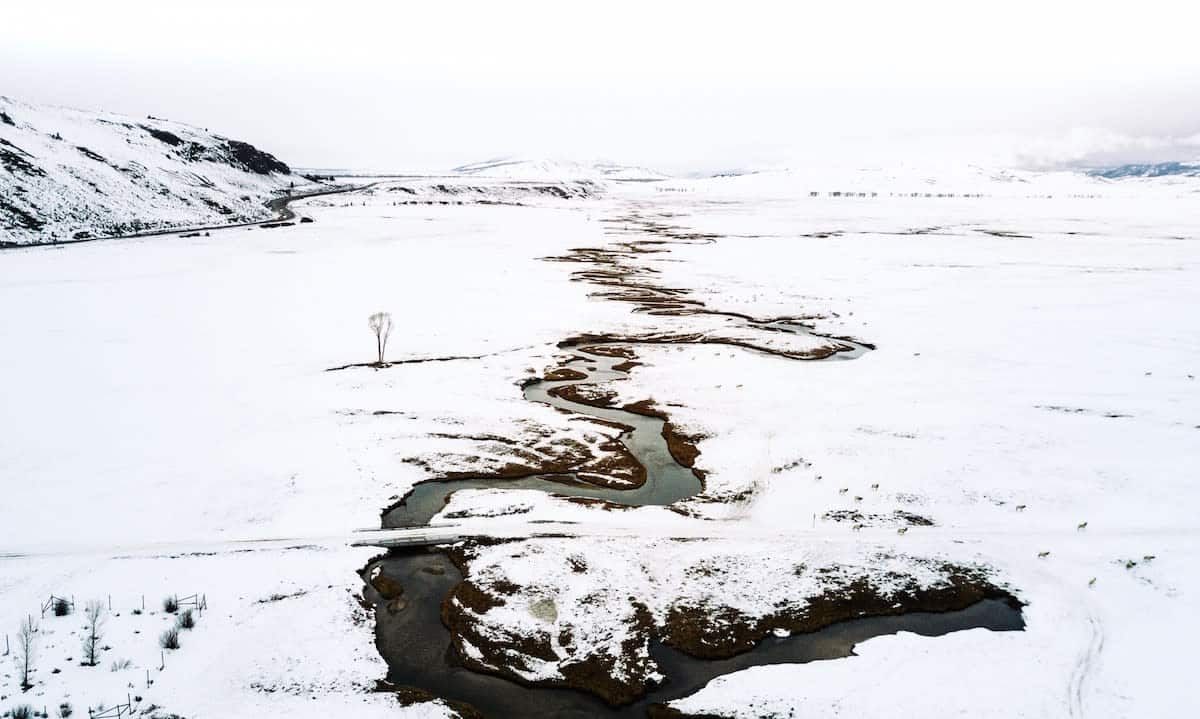 Jackson, Wyoming
Support for all forms of art

High number of independent artists
Jackson is a mountain community that supports every kind of art, making it a great choice for where to live as an artist. The area is sometimes recognized internationally for excellence in art.
It's home to the Center for the Arts, a large art center used by 19 local, regional, and statewide arts organizations. The Center offers an art gallery, dance studios, performance theater, classrooms, and offices. It acts as a place for various arts organizations to share and collaborate with one another.
Just some of their resident arts organizations include Off Square Theatre Company, Jackson Community Theater, the Dancers' Workshop, Jackson Hole Public Art, the Art Association, and the Jazz Foundation of Jackson Hole.
It's also easy to meet and collaborate with other artists in Jackson as so many artists live there. In a recent study on the most vibrant art communities in America, Jackson ranked third for the number of independent artists per capita!
Jackson also offers a wildlife film festival that is internationally known and it has the National Museum of Wildlife Art.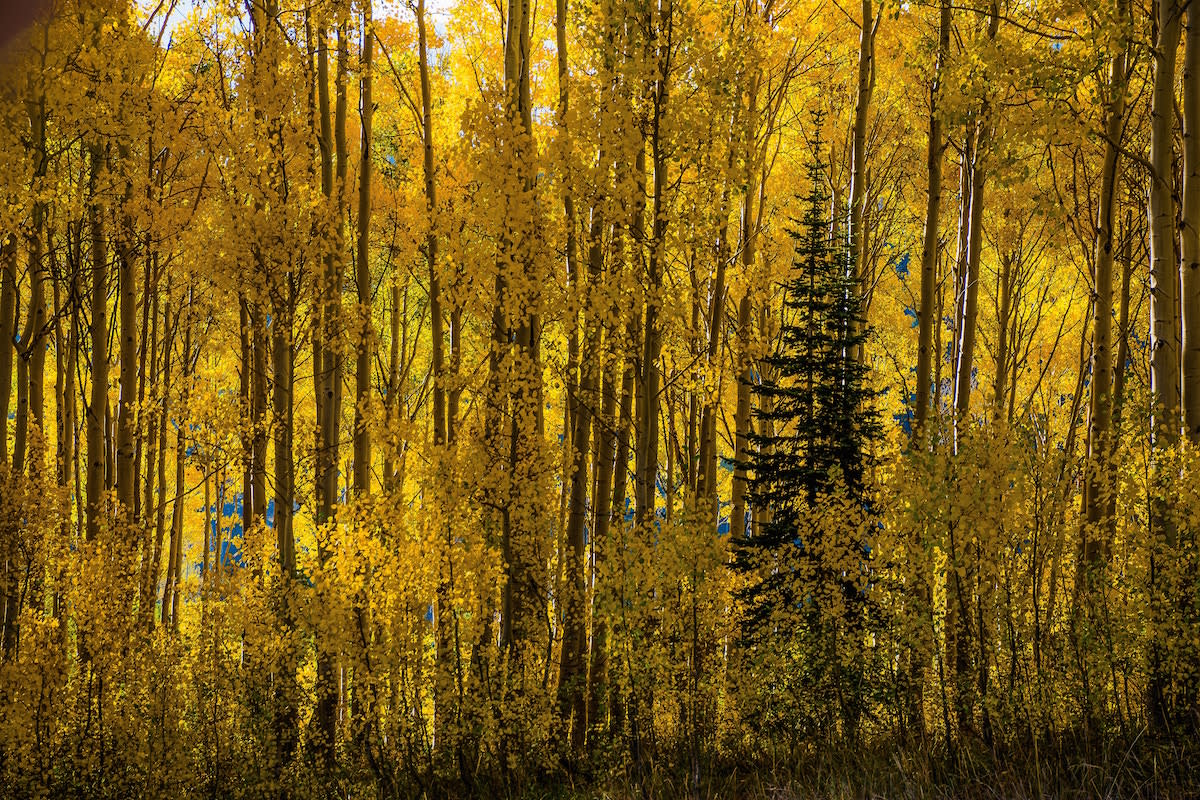 Park City, Utah
Home to the Sundance Film Festival and the Sundance Institute

Draws in many tourists (and visiting celebs!)
The small town of Park City is home to the Sundance Film Festival, the largest independent film festival in the United States.
Park City and the surrounding Summit County also draw in many tourists every year due to the three ski resorts in the area. Often, the tourist population greatly outnumbers the permanent residents, so the town offers its artist community lots of access to potential clients from far and wide.
This art city has great public support for the arts through the Park City Summit County Arts Council. It has many programs designed to help emerging artists find an audience. They include the Summit Arts Showcase, the County Fair Fine Arts exhibit, and the Art Elevated annual holiday gift market.
Other vaunted local art organizations include FilmUtah, the Park City Arts & Music Conservatory, and the Deer Valley Music Festival.
Best Big Cities for Artists
These large art cities can offer great support programs and a wide range of opportunities for artists. You may find it a little more of a challenge to stand out among all the other artists, but constantly curating that online portfolio and optimizing it for potential clients will help put you on the radar of industry insiders, gallery owners, and art agents.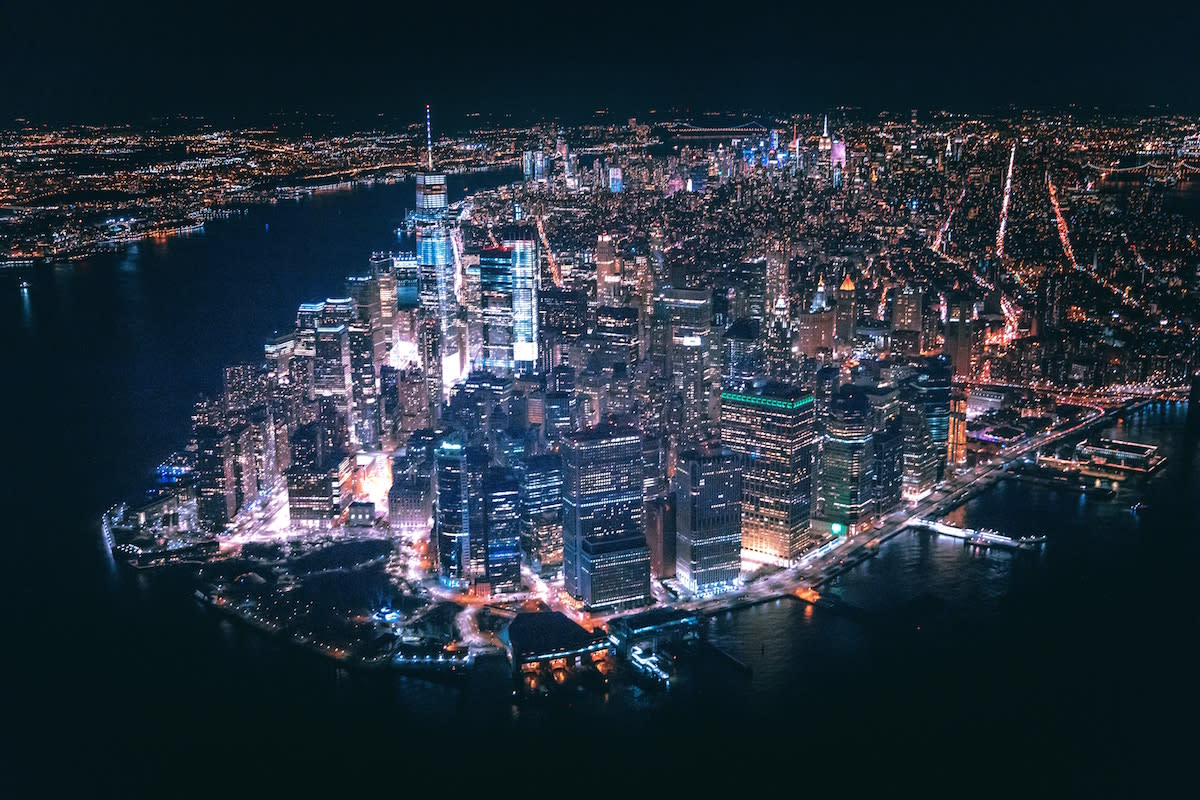 New York City, New York, United States
World-class art city

Many job opportunities in the arts
Arguably the best city for artists, New York City offers artists a wide range of opportunities. It is a mecca for creative professionals, so it is a great city for meeting other artists, as well as art dealers.
It is worth noting that rising rent prices over the years have made things more difficult for many artists in New York. It has also led many art galleries, music venues, and nonprofit theaters to shut down. However, it is still one of the greatest places for artists to live, due to the many organizations that support the artist community like the Municipal Art Society, the New York Foundation for the Arts, the Bronx Council on the Arts, and the Brooklyn Academy of Music.
The creative sector is also a very important part of New York's economy. Creative industries have been New York's fastest-growing segments in recent years. For example, employment in the performing arts, visual arts, and applied design all grew faster than the city's overall employment growth.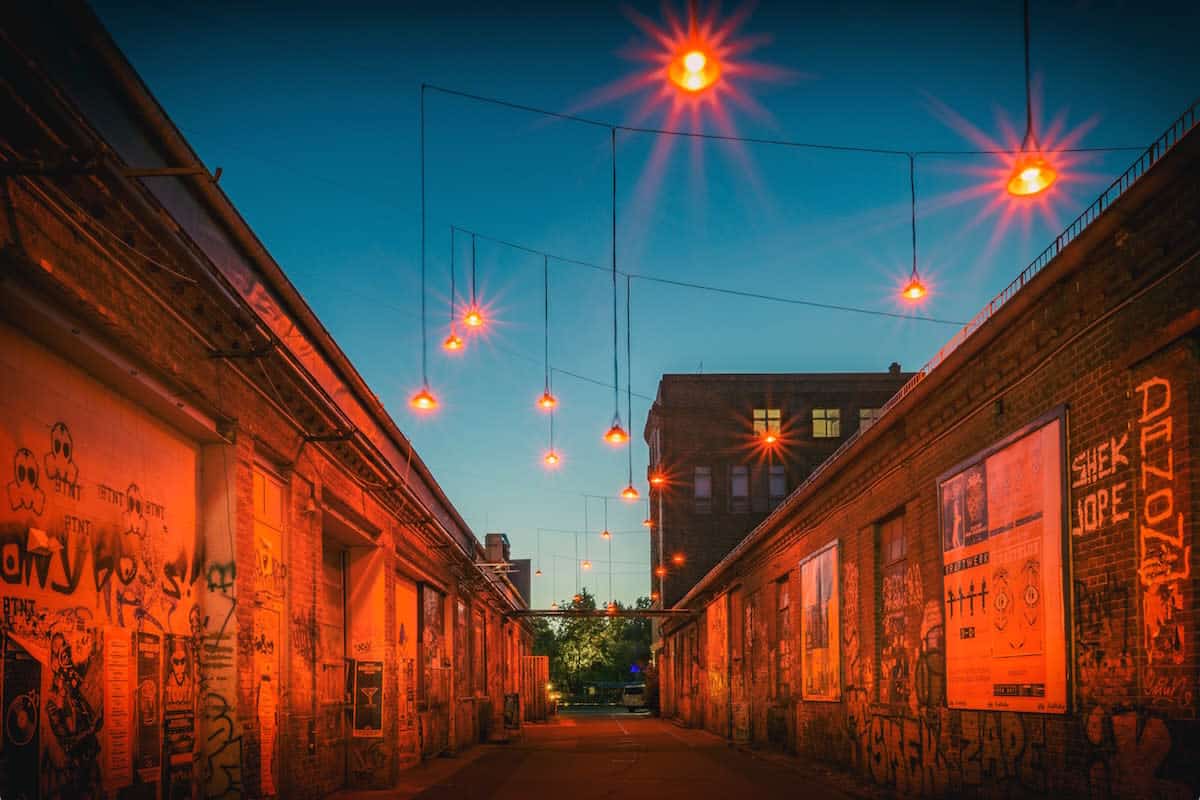 Berlin, Germany
Well-developed support for artists

An open art scene that welcomes experimental work
Berlin is another world-class creative city that is a shoo-in for this list. It offers artists extensive funding and support programs, a lively creative community, and a famously affordable cost of living. All of these factors combine to make Berlin one of the most artistic cities in the world.
A strong counterculture means the city has an experimental spirit, and embraces the avant-garde. The city has drawn in many artists over the years and so there are well-developed networks and commercial infrastructure that support the arts. It is home to many internationally-recognized art events such as Berlin's Art Week and the Berlin Biennale for Contemporary Art.
With its hundreds of art galleries, Berlin also offers many opportunities to get your work shown in exhibitions.
Getting Settled in a New Art Community
Once you take the plunge and relocate to your ideal art city, there are few things you can do that will help you establish yourself and [tap into the local art community](/magazine/resources/art/moving-to-a-new-city-artist-guide:
Volunteer for arts institutions or non-profit venues

Attend gallery openings, art events, and artist workshops and classes

Be open to getting involved in other forms of art

Use social media to find local clients, make connections, stay updated on local events, and promote your art.
Learn more with our guide to navigating the arts community in a new city.
Oh, and don't forget to update your online portfolio with your Instagram adventures and maybe even some video showcasing your new life in a creative city. We can't wait to see where you end up!
Looking for more info on how to start making a living from your art in a new city?
The Biggest Misconceptions About Freelance Work
Ace Your Client Relations With These 17 Easy Tricks
The Guide for How to Market your Online Portfolio