Mirrorless cameras make a great choice for novice photographers who are looking to upgrade from a point-and-shoot camera to something more professional.
When compared to DSLRs, mirrorless cameras offer smaller size and lighter weight. There is also a wide range of entry-level mirrorless cameras designed for beginners, so those models are easier to use and less expensive.
Mirrorless cameras are also good at giving new photographers their first experience using more advanced settings, dealing with interchangeable lenses, and capturing professional-grade photos—so it's like getting the best of both worlds!
But what is the best mirrorless camera for beginners?
This list will help you find the best entry-level mirrorless camera to suit your needs, budget, and experience level. And, once you get your hands on the right mirrorless, it will help you make the images in your online photography portfolio the best they can be. Let's get started!
A Note on Lenses
While some of the cameras on this list are available for purchase without lenses, most novice photographers will be better off opting for the kits that include a lens. Some cameras that are marketed to beginners are, in fact, only available with a lens.
We've featured the price for each camera with its most affordable lens kit. When you're ready to start shopping around for additional lenses, take a look at these guides on the best lenses for landscapes, portraits, and wedding photography.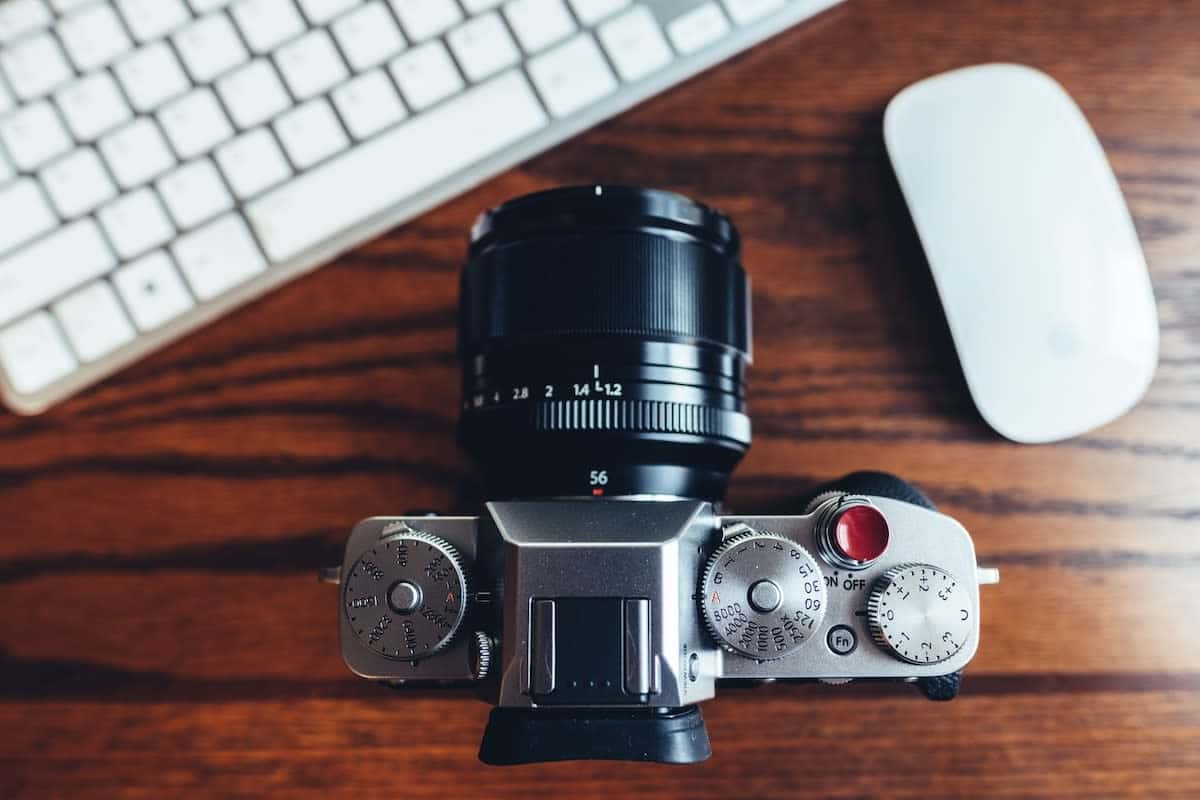 Best Mirrorless Camera for Beginners
Price: $599.99 (with 14-42mm lens)
Key features: Wi-Fi connectivity, electronic viewfinder, retro styling
The OM-D EM10 Mark II is a capable and stylish entry-level mirrorless camera. Some of its key features include built-in Wi-Fi, a 16 megapixel live MOS sensor, five-axis image stabilization, large electronic viewfinder, and sequential shooting at up to 8.5 fps.
If you have some more money to spend, there's a slightly better version available: the OM-D EM10 Mark III. However, it costs about $150 more and offers only minor improvements. So the Mark II remains a real contender for the best mirrorless camera for beginners.
Price: $599.99 (with 16-50mm lens)
Key features: 24 MP sensor, fast autofocus
The a6000 was released back in 2014, but its specs still hold up remarkably well today, meaning you can get your hands on some advanced features at an entry-level price.
Just some of those features include the 24 MP sensor, a fast 179-point autofocus system, very compact design, and continuous shooting at 11 frames per second.
It has a 3-inch tilting monitor but no touchscreen capabilities. Some of its high-end features will probably be overkill for beginners. However, the way the price has dropped over the years makes it a suitable entry-level mirrorless camera.
Price: $549.99 (with 12-32mm lens)
Key features: 4K video recording, 16 MP sensor
The GX850 is a compact mirrorless camera that offers great value. It uses a Micro Four Thirds sensor which means it offers wide compatibility for lenses.
It has several features that will be appreciated by beginners in particular. For instance, the LCD monitor is touch-controlled and can be flipped 180 degrees to help with taking selfies. The camera also has 22 creative filter effects built in.
With its affordable price, high-quality video capabilities, and helpful features, some could argue it is the best mirrorless camera for beginners.
Price: $497.99 on Amazon (with 14-42mm lens)
Key features: Lots of manual controls, Wi-Fi connectivity
It's debatable whether the G7 should be classified as an entry-level mirrorless camera. First of all, it looks like a miniature DSLR at first glance. It also has an array of manual control dials and switches that you'd expect to see on a mid-range DSLR.
However, it also offers easy-to-use automatic settings and takes full advantage of its touch screen. It features a fast autofocus system that tracks the color, size, and motion of the subject. This provides a precise focus lock.
With its current price, the G7 is the best mirrorless camera for beginners who want to expand their skills. It will give you the opportunity to pick up a very capable camera so you can start playing with all the manual settings when you're ready.
Price: $499 on Amazon (with 15-45mm lens)
Key features: 24.2 MP sensor, 4K video recording
The Fujifilm X-A series of cameras are tailored to novice photographers. To that end, they offer fewer features than Fujifilm's high-end cameras, but can offer great value and ease-of-use.
For instance, this camera has a variety of built-in filters ranging from touch-ups like Fog Remove to more artistic options like Soft Focus and Dynamic Tone.
If you're not comfortable playing with manual settings, this camera has you covered with a wide range of shooting modes. It also offers a variety of scene positions that are easy to understand and will help you take great pictures in any situation. For example, they include options like Sunset, Fireworks, and Snow.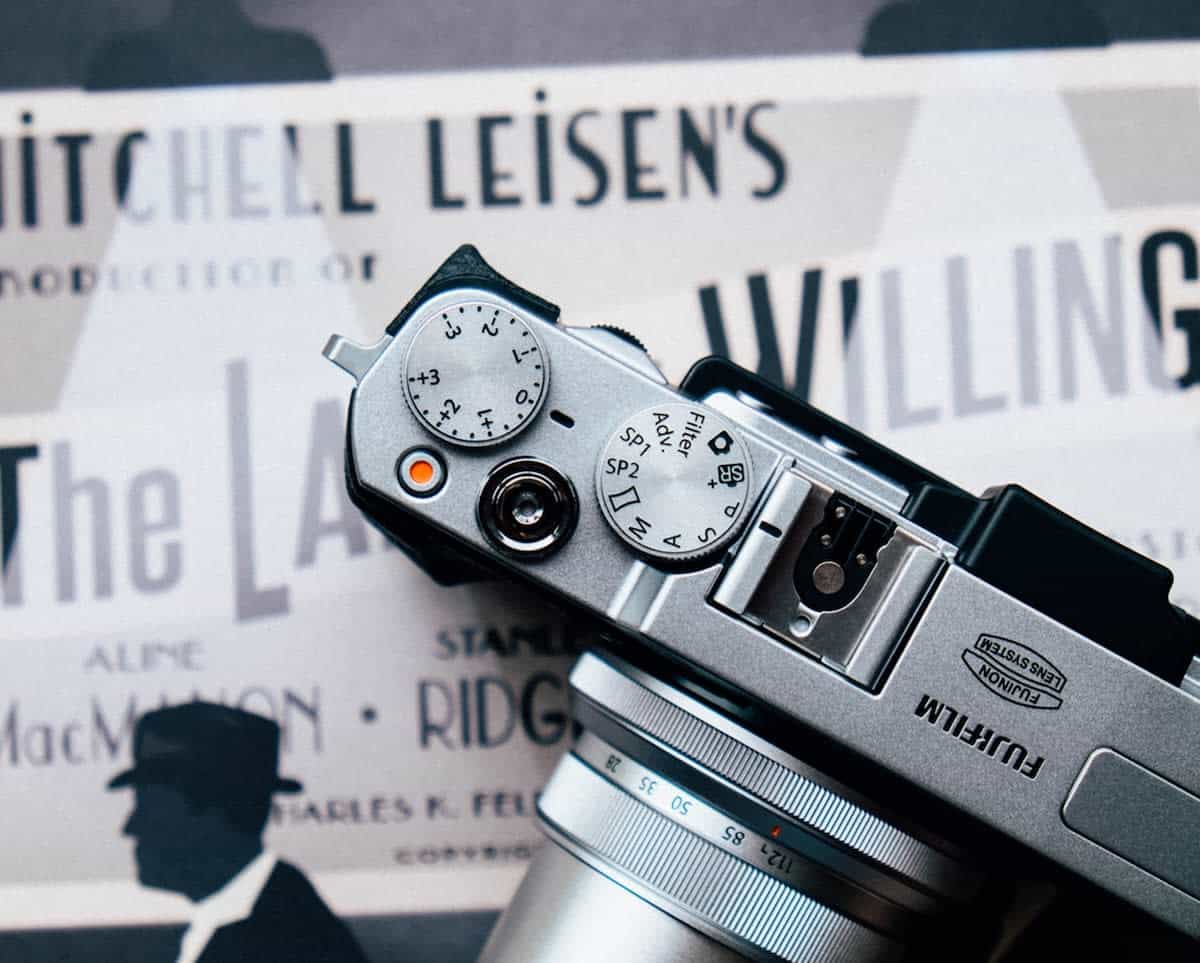 Lastly, this is another mirrorless camera that sports a cool retro-inspired style.
Price: $499.99 (with 16-50mm lens)
Key features: 24.3 MP sensor, HD video recording
This entry-level mirrorless camera is similar to the a6000 listed above. However, it was designed with novice photographers in mind, so it is simpler to use and easier to afford. It is currently selling for about $100 cheaper than the a6000.
Besides having simpler controls, this model also lacks a viewfinder. However, it does have a decent array of features. They include Wi-Fi connectivity, an advanced autofocus system, and a 3-inch touch screen that can be tilted and flipped 180-degrees. The combination of features and pricing make this one of the best mirrorless cameras for beginners.
Price: $649.99 (with 15-45mm lens)
Key features: 24.1 MP sensor, 4K video recording
This entry-level mirrorless camera features an electronic viewfinder, which is unusual for Canon's line of EOS M cameras. Previously, the only model that featured a viewfinder was the expensive EOS M5. But this camera makes that feature more accessible to the masses with its much more reasonable price tag.
The high-resolution viewfinder is handy for when you want to compose your shots without relying on the touchscreen, such as when you're shooting in bright sunlight. To control the autofocus system when using the viewfinder, the screen can be used as a touchpad, so you can touch and drag to change the point of focus without moving the camera away from your face.
The other most notable features include the 143-point autofocus system, Wi-Fi connectivity, and the ability to record 4K video. When it comes to shooting video, the camera also features an audio jack so you can connect a microphone.
Price: $599 on Amazon (with 15-45mm lens)
Key features: 24.2 MP sensor, wireless connectivity, electronic viewfinder
The X-T100 is borderline between a beginner and an intermediate camera. As a result, it offers a lot of functionality at a great price. It provides great image quality, it sports a high magnification electronic viewfinder, and has wireless connectivity using Bluetooth.
The Bluetooth features enable you to seamlessly view or transfer your images to your smartphone or tablet. Another cool capability is that this camera has a super-intelligent flash, which means it can automatically adjust the amount of light released according to the situation. All of the features secure the X-T100's place among the best mirrorless cameras for beginners.
Price: $599.95 on Amazon (with 16-50mm lens)
Key features: 24.2 MP sensor, Wi-Fi connectivity
The X-A3 offers an affordable mirrorless camera and lens kit tailored for beginners. It just lacks a few of the features found on more advanced Fujifilm cameras. Some examples include the lack of a viewfinder, fewer manual controls, and no touch controls for the LCD screen.
Some of the features it does offer include long battery life of up to 410 shots, Wi-Fi with remote capture capabilities, and a 77-point contrast-detection autofocus system.
So if the missing features don't turn you off, the X-A3 makes an excellent option for an entry-level mirrorless camera.
Price: $799 on Amazon (with 15-45mm lens)
Key features: 24.3 MP sensor, wide ISO range
The X-T20 is one of the most expensive cameras on this list. For the extra money, it is able to offer higher image quality and more options for manual control. That makes it one of the best mirrorless cameras for beginners who have some disposable income.
It boasts a 24.3 MP X-Trans CMOS III sensor and wide ISO sensitivity range. That means you'll be able to capture rich and detailed images in any situation. It also offers both Wi-Fi and Bluetooth connectivity, a 325-point autofocusing system, and burst shooting up to 8 fps.
Price: $998 on Amazon (with 28-70mm lens)
Key features: 24.3 MP full-frame sensor, dust and moisture resistant
The Sony a7 takes the cake as the priciest camera recommendation on this list. While there are other options that can offer novice photographers better value for their dollar, you'll get some extra bells and whistles on this rig if you can afford it.
Most notable is that it uses a full-frame sensor. That's the same type of sensor used in DSLR cameras, resulting in higher image quality and better performance in any lighting situation. The a7 can capture images at 24.3 MP and offers an ISO range of 100 to 25600.
Another cool feature is that the a7 is dust and moisture resistant. So while it's not waterproof, it can help you handle shooting during a drizzle or snowfall without freaking out. Sony has released two successors to this camera which have helped drive down its price, pushing it into the category of one of the best entry-level mirrorless cameras available.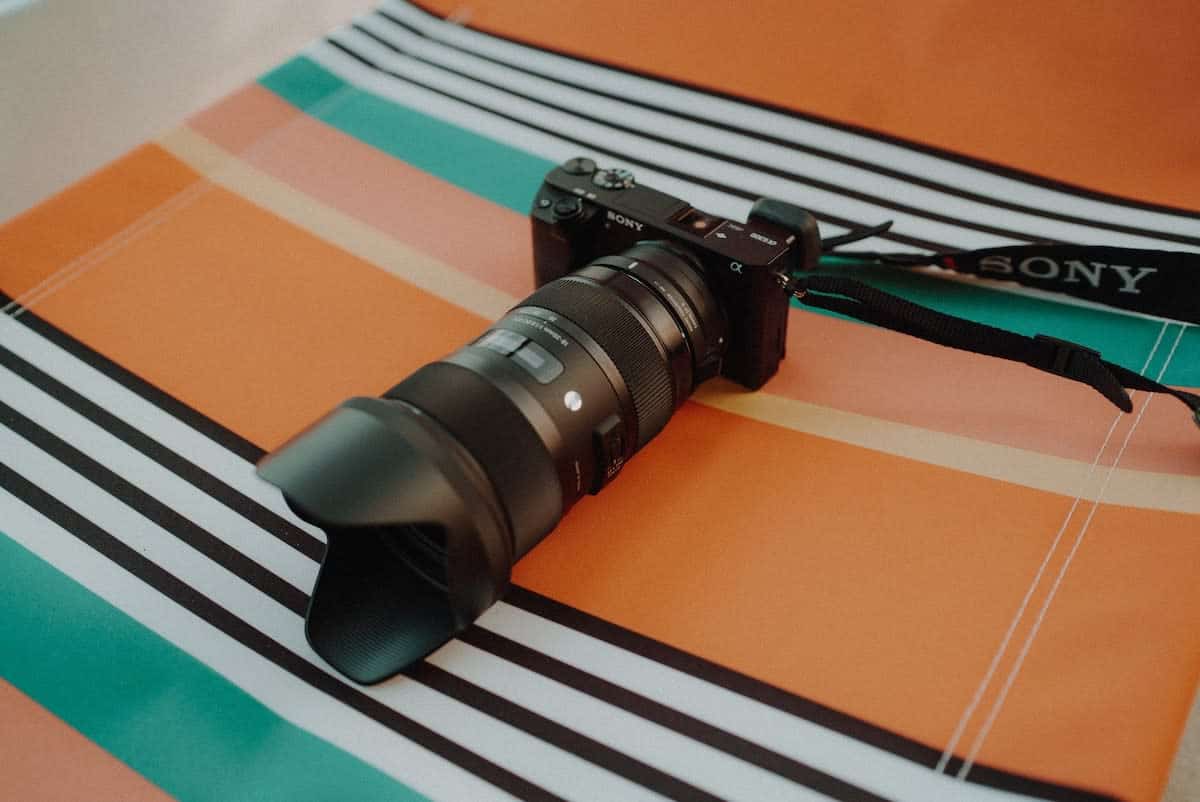 If you're interested in cameras with more advanced features, take a look at these recommendations that include a wide variety of options:
Best Budget Mirrorless Camera
Price: $399.99 (with 14-42mm lens)
Key features: Good value, Wi-Fi connectivity
The PEN E-PL8 is a very affordable mirrorless camera. As you might expect from the pricetag, its specifications don't quite measure up with most of the other recommendations on this list. But it still offers more than enough features for most beginner photographers.
Some of its features include 3-axis image stabilization, HD video recording, and built-in Wi-Fi. It also has a 16 MP sensor, a touchscreen LCD monitor, and offers sequential shooting up to 8.5 fps.
If you are looking for an inexpensive option as your first step into the world of interchangeable lens cameras, it's hard to beat the PEN E-PL8 as the best mirrorless camera for beginners.
Price: $449.99 (with 15-45mm lens)
Key features: Affordable, simple to use, 24.2 MP sensor
The M100 is currently the most affordable mirrorless camera that Canon offers. That makes it one of the best mirrorless cameras for beginners who are on a budget.
Since it is designed to keep things simple, it does not have many of the external controls that are typical of other Canon cameras. Instead, all of those settings are controlled using the touchscreen interface. That means it's easier to understand what each setting does, but you'll also spend more time navigating menus.
But the affordable price and simple design don't mean the M100 is short on features. This mirrorless camera has Wi-Fi capabilities so you can view or transfer images wirelessly, or use your smartphone as a controller/monitor to shoot remotely. It is also capable of recording full HD video.
Put That Camera To Work!
Now you're all caught up when it comes to the best mirrorless cameras for beginners. Once you pick up the right entry-level mirrorless camera for you, it's time to start getting your money's worth out of it.
As you begin capturing more professional-looking images, don't forget to show them off on your online portfolio website. That's important because it's one of the best ways to start attracting more clients—and making money with your photography.
If you don't yet have a portfolio site, it's time you set one up! The trick is choosing the right platform. Choose a website builder that offers dynamic templates, as they make it simple to create an attractive site, fast. Once you choose a theme, you can simply start uploading your images to have them shown off in a professional-looking way.
Another feature to look for is the ability to easily create a blog. That's useful because adding a blog to your photography portfolio is a great way to start drawing more people to your site. If you're looking for blogging ideas, why not start out with a review of your new camera? For more blog topics, check out our list of photography blog ideas.
Ready to build a photography portfolio website that captures clients' attention? From image-focused themes to a built-in proofing tool, we've got photographers covered. Start your free trial with Format today!
Now get out there and start shooting!
Want more photography intel?
What's the Best Portfolio Website for Photographers?
Here Are The Best Camera Phones For 2019
The Complete Guide To Sunset Photography