Finding the best camera store to purchase the gear of your dreams can be challenging. With so many options around the world, you might not be sure where to start, especially if you're looking for a one-stop camera shop for all your photography needs. Owning a professional camera means not only can you can splurge on pro camera accessories like lenses and filters, but you can also shoot high-quality images for your online photography portfolio, from landscape to portrait to action shots, impressing potential clients and making more money with your photography.
Shopping at a local camera store might give you a better sense of what you're looking for in a camera, and allow you to try out a few options before you buy. Browsing online camera shops may be more ideal if you're looking for convenience and you know what you want. Regardless of your shopping preferences, we've got you covered with a round-up of the top places to buy a camera in the world, so you can start shopping—and get shooting!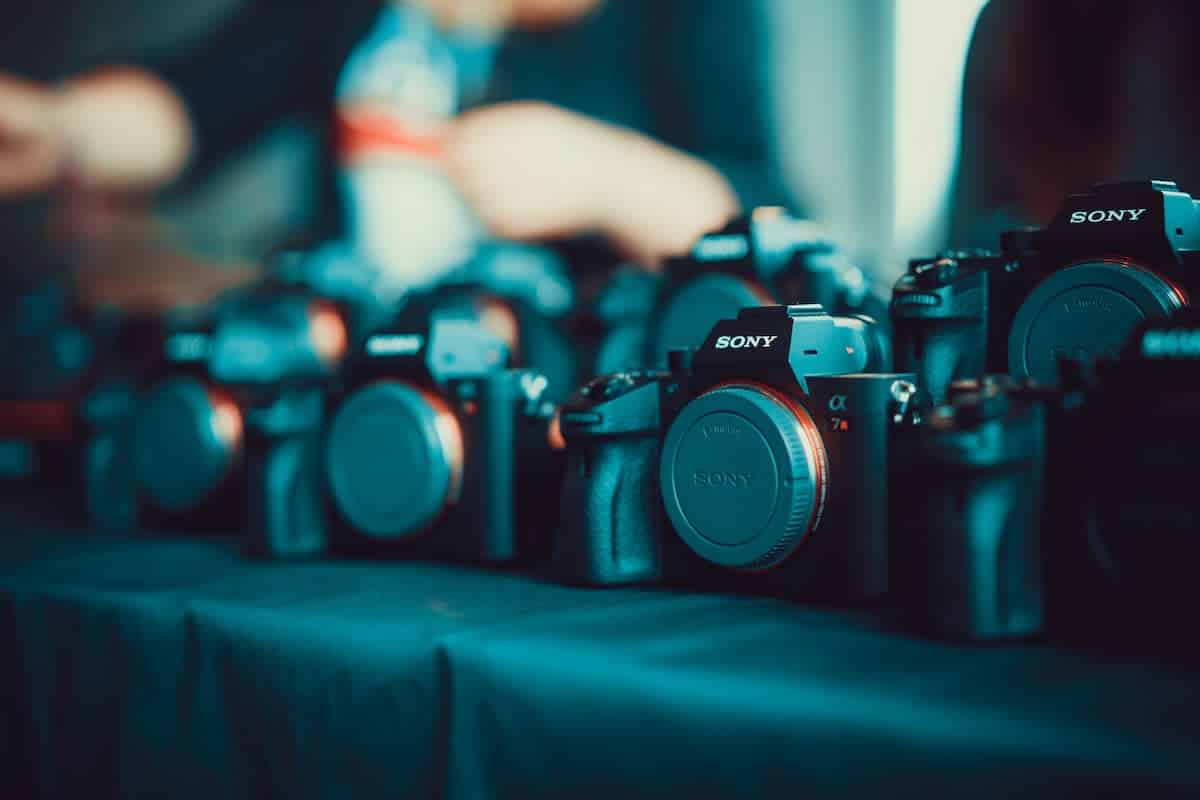 The Best Camera Stores in North America
North America has a plethora of camera stores to choose from, especially in major cities and urban areas. We've listed a few of the top camera shops for you to check out.
United States
New York
B&H is the top camera store for photographers looking to buy quality gear in the States—it's a massive camera warehouse for all things photography. With knowledgeable, friendly staff, B&H offers a wide selection of cameras, as well as camera accessories and video equipment. They also have second-hand gear for sale, so if you're looking for a used camera store, B&H might be a good option. Planning to shop regularly at B&H? Become a member of their loyalty program and earn points on your camera purchase that you can use for discounts on gear later.
If you're based in the U.S., you qualify for free standard shipping on most cameras, with free expedited shipping on orders over $49. B&H also ships to most countries and has a 30-day return policy in case you change your mind.
New Jersey
If you're looking for a smaller, local camera store, try camera shopping at Abe's of Maine, operating out of New Jersey since 1979. Though not as stocked as B&H, Abe's of Maine offers competitive prices on new and used cameras, as well as in store sales and promotions. The staff knows their stuff and can help answer questions about point-and-shoot cameras, shooting RAW vs JPEG, and any other queries you might have as a budding photographer. However, they have a stricter return policy than most—14 days—and they only offer free shipping to certain areas.
Pro tip: before you visit the store, check online for coupons and rebates. You might just score your dream camera at a steal.
California
Check out Samy's, an awesome camera shop with six locations from San Francisco to Orange County. This camera store is stocked with 35mm, small-format, medium-, and large-format digital cameras, as well as camera lenses from the top major manufacturers in the world. Samy's also has a similar shipping and return policy as B&H, offering free shipping on purchases over $49, and 30 days for returns.
Another bonus of camera shopping at Samy's is they offer in-store financing, in the event you need some time to pay off your new camera.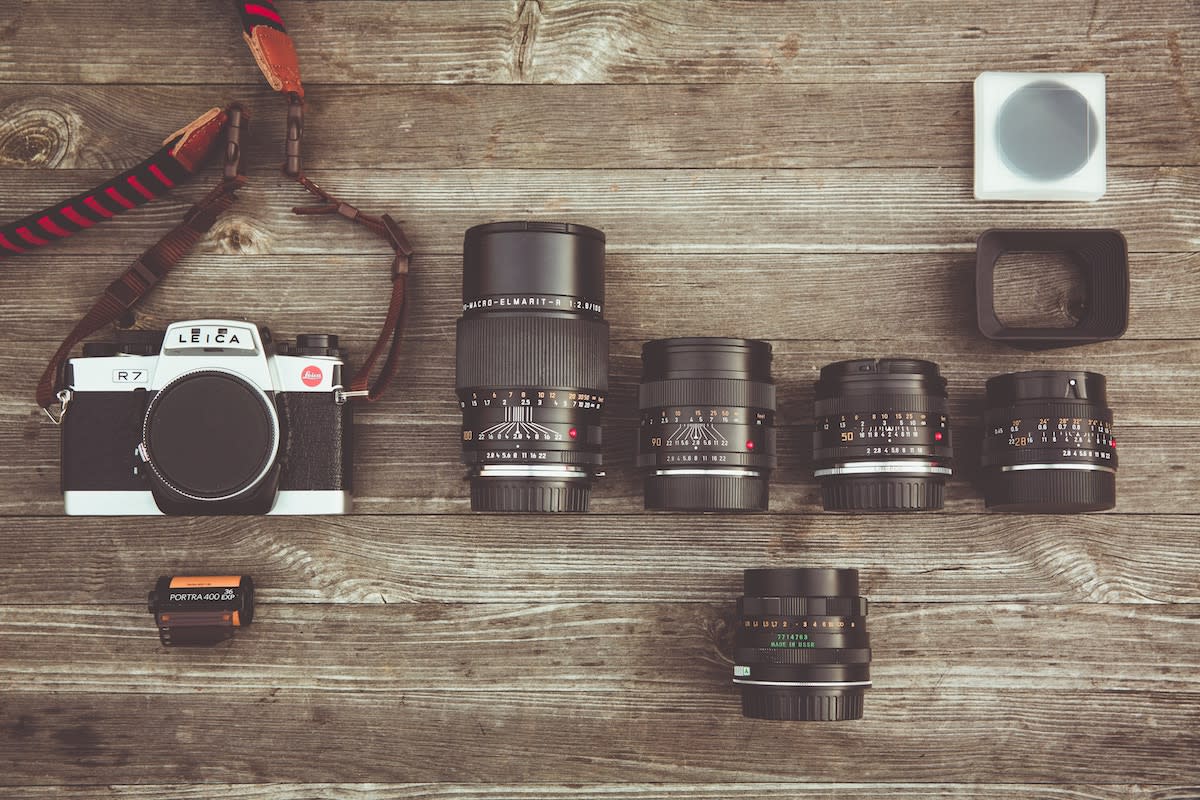 Canada
Not to be outdone by their neighbors to the south, Canada offers premier camera stores that ship across the country. Whether you're based on in Western or Eastern Canada, you can find a camera shop to browse.
Looking for a massive photography store with the most selection you can find in Canada? Search no further than Vistek, the Canadian version of B&H. Based in Toronto, Vistek also has storefronts in Mississauga, Calgary, Ottawa, and Edmonton. They have a wide array of cameras to choose from, as well as video equipment, and even a photo lab. They ship within Canada and the U.S. through their online site, with free shipping for non-oversized items up to 10 pounds, and shipping quotes available for heavier, larger orders.
If you're a student going camera shopping, you show your student ID for a discount on cameras. Make sure you also check out Vistek's YouTube channel for informed reviews of cameras and the coolest new products.
One of the other best places to buy a camera is Henry's, a camera retailer with dozens of locations across the country. Offering a vast array of cameras, from manual to digital, they are a great option no matter what type of gear you're looking for.
With helpful staff and an easy-to-navigate website, you can order a great camera on their site and have it shipped to you (free, if your purchase is over $99). You can also search for deals on older models and put in a pre-order for your dream camera so you're one of the first to get your hands on it.
The Best Camera Stores in Europe
There are tons of amazing photography shops across this continent. It's hard to narrow it down, but here are a few of our go-tos:
England
If you're in London, Chelmsford, or Stevenage, make sure you stop into Camera World for all your photography needs. This popular camera store also carries an astonishing collection of lenses and must-have camera accessories like tripods and camera bags.
With a two-year guarantee on many of their products and free delivery on orders over £150 (as well as interest-free financing), Camera World is one of the best places to buy a camera in the UK.
Berlin
For the best camera shop in Berlin, search no further than Calumet Photographic Berlin. A large camera store in the heart of the capital, this shop has a wide variety of cameras, lenses, and accessories, as well as used cameras and gear. With friendly, knowledgeable staff, and a complimentary coffee machine, this photography shop is a must-see if you're in Berlin.
Paris
If you find yourself in Paris and ready to do some camera shopping, make sure you stop in at Fnac. Considered France's answer to B&H, this camera store sells a wide variety of cameras and other electronics. With such a vast selection and informative staff, this camera shop is often the go-to for the best Parisian photographers.
Because this store is so large, with lots of stock, they often have deals and promotions on for cameras. Check back often to land a good price on gear.
The Best Camera Stores in Asia
With many major camera manufacturers based in Asia, it's no wonder this continent has so many camera shops to choose from. But finding a reputable photography store can be tricky, especially in such a saturated market. If you're shopping in China or Japan, we've got a few suggestions.
China
Shanghai
If you're looking for a digital camera warehouse, packed with as much gear as you can imagine, look no further than Xing Guang Photographic Equipment City. Occupying two multi-storey buildings, this camera "city" includes shops that offer cameras, new and vintage lenses, video equipment, and even drones. With a focus on the needs of professional photographers, you can find cameras made by big-name manufacturers like Nikon, Canon, Sony, Fuji, and Leica.
A visit to Xing Guang can be overwhelming, so do your homework and research prices before you venture out…and don't be afraid to negotiate with sellers. You should also always confirm the warranty terms for a camera before purchasing. Most camera stores in the building accept credit cards and cash.
Hong Kong
Hong Kong is known as one of the top places in the world for electronics; many photographers operate out of this port city. Tin Cheung Camera is excellent for camera shopping. There's multiple locations around Hong Kong, as well as an English version of their website, making this camera shop appeal to locals and visitors alike. Every store has a range of camera brands to choose from, including Leica, Pentax, Sigma, and Samyang, as well as competitive prices. Staff members are friendly and can help to recommend the right camera for your needs.
Japan
Tokyo
Map Camera in Tokyo is one of the biggest camera stores in the city. Selling new cameras as well as cool vintage models, this camera store is on the west side of Shinjuku station, making it easy to find. You could spend hours perusing the massive selection, including their basement filled with rare Leica products. Thanks to the ultra-knowledgeable staff, Map Camera is a good bet if you're looking for the best place to buy a camera in bustling Tokyo.
Map Camera also buys second-hand cameras, so consider trading up if you have an old camera lying around you're looking to swap for something better.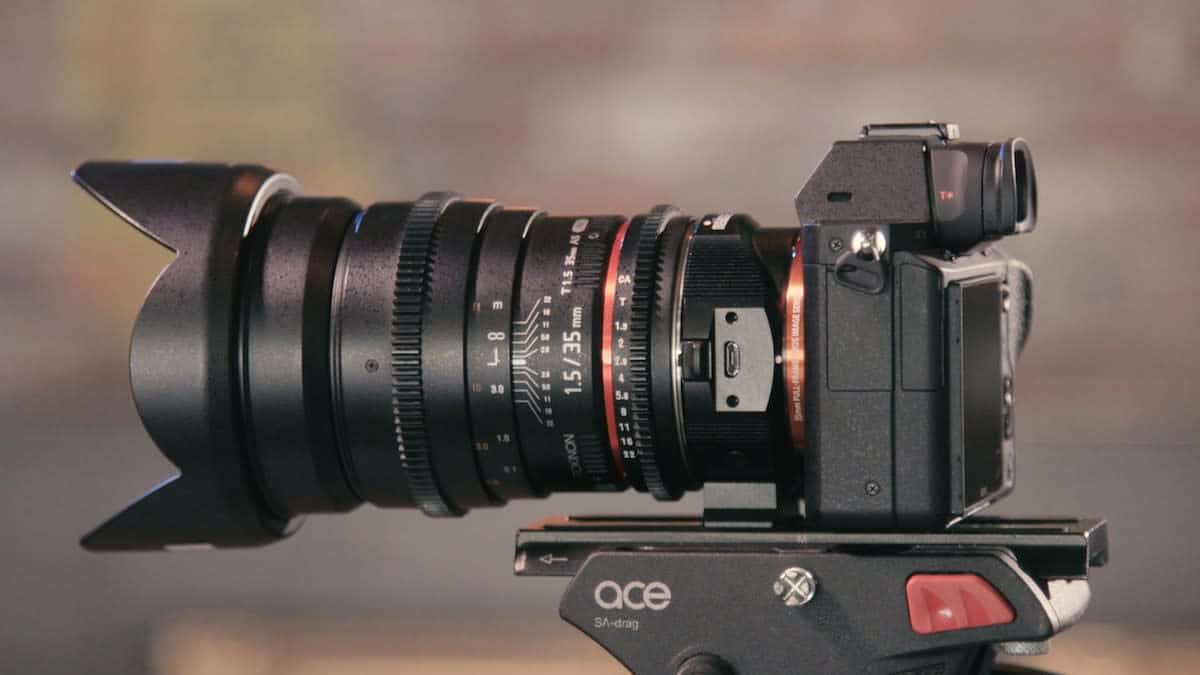 Online Camera Stores
Prefer to scroll through digital camera warehouses from the comfort of home? The online camera shop market is more popular than ever. With competitive prices and detailed reviews from the photography community, finding the best place to buy a camera online has become that much easier. The top online camera stores include:
Amazon
As the largest online retailer, Amazon is arguably the best online camera store out there. The price range is set by manufacturers, so you won't see a huge gap in price from seller to seller. They tend to offer lower prices than a brick-and-mortar store and they have a 30-day, no-questions-asked return policy.
If you plan to buy a camera and camera accessories on Amazon, consider getting an Amazon Prime membership so you can get in on free two-day shipping, especially if you just can't wait to get your hands on your new gear.
The site also has a well-vetted review system: only individuals who have purchased from Amazon can leave a review. This means you are getting genuine reviews from other buyers and can make an informed decision when you buy a camera online.
eBay
eBay is a great spot to shop online for a new or used camera. Thanks to the reputable dealers selling top camera brands, eBay is a great online camera store option if you're looking for a deal and aren't afraid to do some digging.
Before you buy a camera on eBay, you should take some precautions to ensure you're getting what you paid for. Always check that the images of the camera are clear and close up so you can assess the product for any nicks or scratches. Make sure there are images of the camera at all angles and that it looks like it's in good condition. The seller's rating should always be as close to 100% positive as possible; any lower and you might want to keep shopping. If you have any questions about a listing, contact the seller so you can buy a camera online with confidence.
Don't Forget to Showcase All that New Work in Your Online Portfolio!
Once you've found the best place to buy a camera, get snapping and make sure show off your best shots in your online portfolio website. Don't have one yet? No worries. You can use a website builder to create one in minutes. Look for a builder that offers great features like fresh, modern templates to highlight the images you take with your new camera as well as client proofing and Instagram integration.
Ready to build an online photography portfolio that will kickstart your photography career? We've got you covered. Start your free trial with Format today!
Not sure which portfolio is your style? Try a variety of online portfolios with a free trial so you can see which one best suits your photography. Look for one with built-in blogging as well, so you can draw more people to your site with blog posts about your new camera—and your new favourite camera stores! (For more tips, check out our guide on how to build an awesome photography website.) A good website builder will make it simple for you to adjust features on your site with just a few clicks, no coding required, so you can upload beautiful images from your new camera in a matter of minutes.
We can't wait to see what work you create with your new gear!
Want more gear guides?
The Best Cameras for Landscape Photography
The Best Cameras for Portraits
The Best Mirrorless Cameras for Beginners