It's no secret that it can be tough to find clients and make an income when you first start out as a photographer. Mini photoshoot sessions can be a great way to offset your income and connect with new clients, or even reconnect with past clients. Here are a few easy tips on how to use mini sessions to help you expand your clientele by creating memorable, unique photoshoots that round out your online portfolio website.
What are Photography Mini Sessions?
Whether you need new headshots for your LinkedIn profile, or you're after some unique family photos to send out at Christmas, pretty much everyone could use a photography session. However, most people end up cutting corners by opting for a DIY route, because they just can't justify the expense of a full photography session with a professional. That's why offering mini sessions can be a great way to get your foot in the door with new clients who don't want to shell out a ton of money, without having to undercut your photography pricing.
A typical photography mini session lasts around 30-45 minutes, but you can adjust this to suit yourself as needed. With such a short session, you can easily fit a whole bunch of photoshoots into one day, or schedule them around your larger projects. Depending on the type of mini sessions you are offering, you may need to invest in some studio props up front, but otherwise, the sessions are quick and straightforward with relatively low prep time.
Mini sessions don't only allow you to make some quick income in slow periods, they can also help you to gain new leads and connect with customers who might need your more expensive services down the line. What better way to make a great first impression with potential long-term clients than by delivering a really high-quality product for a relatively low cost?
Mini Session Photography Pricing
When it comes to pricing your mini photoshoots, you should start with a thorough understanding of how to price your photography work in general. It can be a challenge knowing where to set your photography prices, especially when you are new to the business and aren't confident in the value of your work. Do your due diligence and research market prices to make sure that you are charging what your experience is worth, and that you aren't undercutting fellow photographers. That said, here are a few things to keep in mind when figuring out your mini session photography pricing.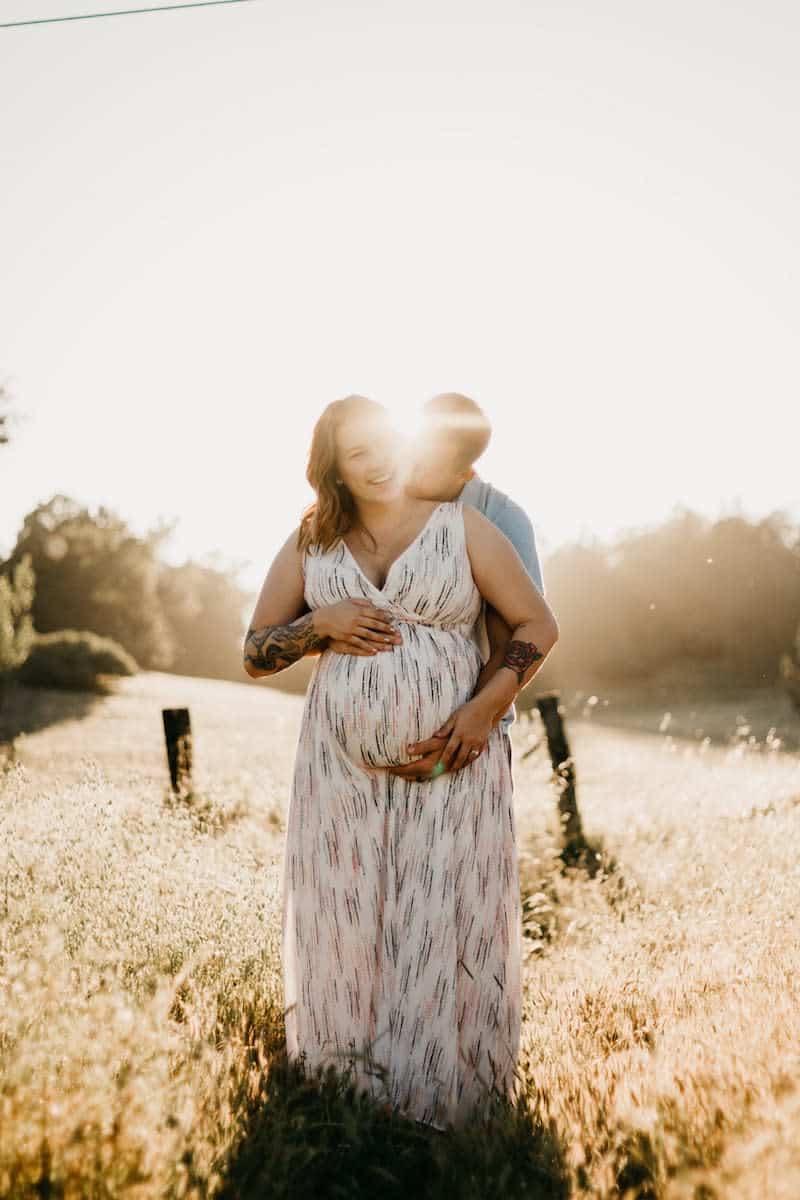 Charge What You're Worth
Although a mini photo session may mean that the amount of work and time you expend is lower than that of a big project, make sure that when you take on work, you're not prioritizing taking on a high quantity of new clients and work in exchange for your sanity. While scheduling a lot of quick mini sessions can be great for bringing in extra money, if you price too low in an attempt to attract more clients, you may end up burning yourself out. Not to mention, when you price yourself based on what you deserve to earn, you'll attract a higher caliber of client. We've all had situations where the desire to work led to lowering our prices, but the customers who value inexpensive sessions are often the ones with the most edits and complaints about the services you're offering. Save yourself the unnecessary headache by always making sure you charge what you're worth, and as a result weeding out clients who just want the cheapest option out there.
Base Your Mini Session Pricing on Regular Prices
If a standard photography session with you takes three hours, and a mini session takes less than a third of that time, it makes sense to charge one-third of the price, right? Wrong! When you base your mini session photography pricing on the time you spend shooting photos alone, you're forgetting to take into account the preparation and post-production work you'll need to do, as well as any upfront investments you had to make in order to be able to offer these sessions. A mini session might take less time in the studio, but remember to think about how many photos the client will receive, and the amount of time and effort that will go into selecting and preparing those files. It's always a good idea to overestimate the amount of time you'll need to spend on preparation before and after the mini photoshoot itself so that you have a little wiggle room if things take longer to complete than you expected. That's why it makes sense to charge closer to two-thirds of your standard studio session price, even though the time you're spending in studio on the shoot itself might be less than that.
Decide Which Deliverables to Include in Your Mini Sessions
For your potential clients, one of the most important factors in deciding to work with you over another photographer offering mini sessions will be the deliverables they receive. How can you sweeten the deal so that they feel like they're getting more value without significant effort on your part? Since it is a shorter photography session, you can probably get away with including less final photos in your mini session package than you would for your full-length session clients. Then you also have the opportunity to upsell them after they've already seen and fallen in love with their photos, for an additional price. If your schedule allows it, you can also consider offering a quicker turnaround time to up the convenience factor even higher. Just make sure you're always accounting for any extra work on your part in your final mini session photography pricing.
How to Advertise Your Mini Sessions
Now that you've got your mini session photography pricing sorted out, it's time to turn your attention to advertising. The business side of things can be challenging for a creative to get a handle on if you are new to selling your photography work. Here are a few quick tips on attracting clients new and old for your mini photo sessions.
Advertise on Social Media
Even if you don't have a large audience, social media is always a good place to start with advertising your mini sessions. If you don't have a profile set up on all of the main social media sites, that's where you need to start. Many people prefer to visit their favorite creator's portfolio on their platform of choice, rather than seeking out your individual website, so always make it easy for someone to find you on the biggest online platforms. Business profiles on some platforms even allow you to target very specific demographics with paid ads, so you can create a client profile based on the type of person you are trying to attract to your photography mini sessions. Paid ads are a great way to get new eyes on your offerings outside of the people already following you on social media.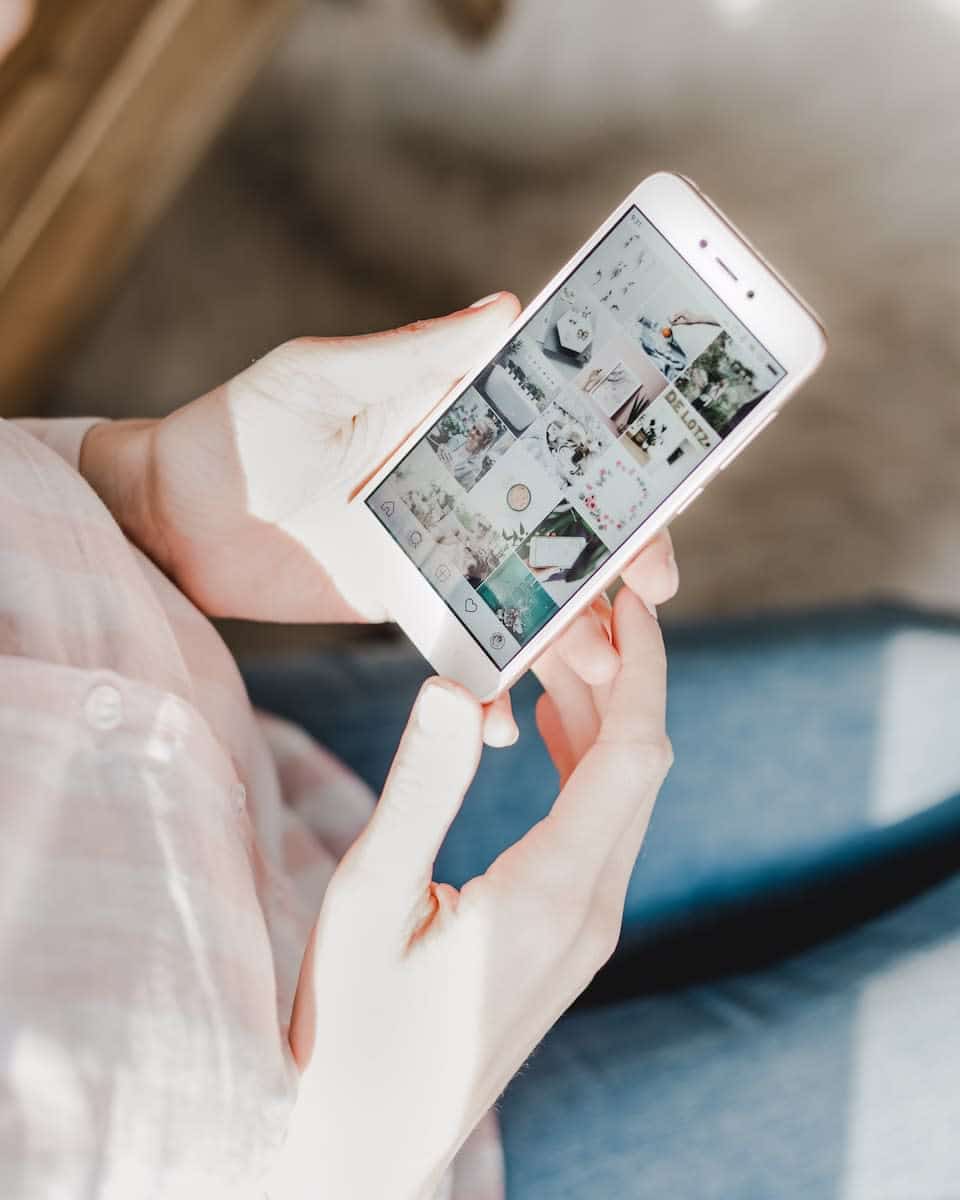 Reconnect with Past Clients
When you're advertising your mini sessions in an attempt to broaden your client list, don't forget that past clients can be a great resource for new work too. Make the effort to reach out to anyone you've worked with in the past to offer them a special deal with your photography mini sessions. You might end up breathing new life into a working relationship you previously thought was over. If you don't already have an email list, and you're just relying on social media to reach your audience, now is the time to build your own email list. With a website builder like Format, you can capture clients' emails to build your mailing list directly from your website. You never know what will happen with any given social media platform, and you could end up losing your contacts without warning at any time. It's always a good idea to have a backup just in case of the worst case scenario. Encourage your audience to opt in to your email list by offering exclusive perks and first dibs on any new products or services you are offering. Then send out a clever email to announce your brand new mini sessions, and sit back and watch the requests start pouring in.
Make Yourself Easy to Find Online
In addition to marketing to your own audience and using targeted ads, you also need people to be able to find you easily when they are seeking out a mini photo session. Put yourself in the shoes of someone researching how to find a photographer for mini sessions, and consider what would attract a client to click on you out of all the options for mini photoshoots online. Your website should always be kept up to date, and contact information should be easily available on your website and social media profiles so that potential clients don't have to put in any extra effort to book a mini session with you. Make sure you have a visually appealing page for your mini photo sessions, along with a call to action that allows clients to sign up for a photography mini session instantly.
Seal the Deal by Creating Demand
Now that your potential clients are aware that you're offering mini sessions, you need to take things further and get them to actually follow through and book the sessions. Often, consumers respond to the idea that they have a limited amount of time to make a purchase. Create demand for your mini sessions by offering only a certain number of sessions for each theme, a lower price for bookings by a particular date, or a cutoff for the latest day the sessions must be booked.
How to Find Models for Mini Photoshoots
If you're really new to the photography game, before anything else you'll need to create an online portfolio so that potential clients can get a sense of your work when deciding whether or not to book a mini session with you. One possible solution is to seek out emerging models who want to trade their modeling services in exchange for copies of the photos you take of them. This is a good option, as you'll both be able to share the photos from your session and tag each other on social media, opening up the possibility of gaining new followers. You could also approach friends, family, and acquaintances, offering a free mini photo session in exchange for the use of your photos of them in your marketing. They may not be professional models, but that's probably a good thing as chances are that the majority of your mini session subjects won't be either, so you may as well get used to working with people who aren't necessarily used to being comfortable in front of the camera.
Choosing Creative Poses for Your Mini Sessions
New photographers might struggle at first when it comes to thinking up poses and concepts for how their mini session models will be photographed and how to style your studio for photoshoots. Luckily, you can make use of some of the awesome free resources online for photography poses to get inspired. Stock photo websites like Pexels and art model reference websites like Croquis Café are a great place to get your ideas flowing for no cost whatsoever.
Themed and Holiday Mini Sessions
In order for your mini sessions to be successful, you'll need to convince potential clients that what you are offering is unique and special. If they wanted a simple headshot in front of a black background, they could probably go to their local photo shop and spend less time and money there than they will with you. That's why it's so important for you to clearly communicate what makes your specific photography mini sessions distinctive in all of your advertising and marketing materials. Offering themed mini photoshoots can be a great way to sell a client on exactly what they can expect to receive when they book a mini session with you. Here are a few fun ideas for mini session themes you can offer in order to bring in clients at any time of year.
Back to school mini sessions
There's no doubt about it: parents love immortalizing their children's first days of school. Take advantage of their desire to capture every moment by offering back to school mini sessions. Pile up some books, get a teacher's desk and a juicy red apple, and you're well on your way to creating a memorable back to school mini photoshoot that will melt any parent's heart.
Christmas Mini Sessions
The Christmas holiday season is probably the busiest time of year for the majority of product- and service-based businesses, and your photography business is no exception. In fact, many companies start preparing for the Christmas season months in advance, and rely on it to fund their company throughout the rest of the year. Don't underestimate the sheer volume of people looking for a photographer for their Christmas cards this year. Whether you're offering in-home Christmas mini sessions, or providing props in your own photography studio, pull out all the stops when it comes to making your client's Christmas photo dream come alive. Bonus points if you can get a real fire going in the background!
Valentine's Mini Sessions
Celebrate true love this Valentine's Day by offering custom Valentine's mini sessions. At this time of year, it's all about love and romance, so grab some candy hearts, balloons, and all the red and pink decorations you can find. Depending on your client's wishes, you could even do a mini session in a location that means something special to the couple. And just because Valentine's Day is originally designed for a couple, that doesn't mean single folks can't embrace self-love with their own Valentine's mini photo session too!
Easter Mini Sessions
Family photos and babies in bunny suits are the perfect way to do Easter mini sessions. Get some pastel colors going and decorate the room with Easter eggs and stuffed bunnies, and your holiday mini session theme will be instantly recognizable.
Spring Mini Sessions
When spring finally comes around after a long, cold winter, what better way to celebrate than by getting the gang together for a spring mini session? These sessions are a great theme option for any group, whether it's old friends, a bunch of generations of family, or even a group of college graduates celebrating finally completing their degrees. Get outside and make use of the beautiful weather, and maybe even set up a picnic to create a really unique and unforgettable spring mini session.
Watermelon Mini Sessions
Your mini session themes don't have to be limited to specific holidays or changes in season. You may have seen photos online from watermelon mini sessions, where adorable toddlers are photographed with watermelons. It's a pretty simple idea and is super easy to execute, while also offering endless sharing potential online. You can use this concept as a starting point, and let your imagination go wild with all of the possible themes for your mini sessions. Let's get those mini session photos going viral!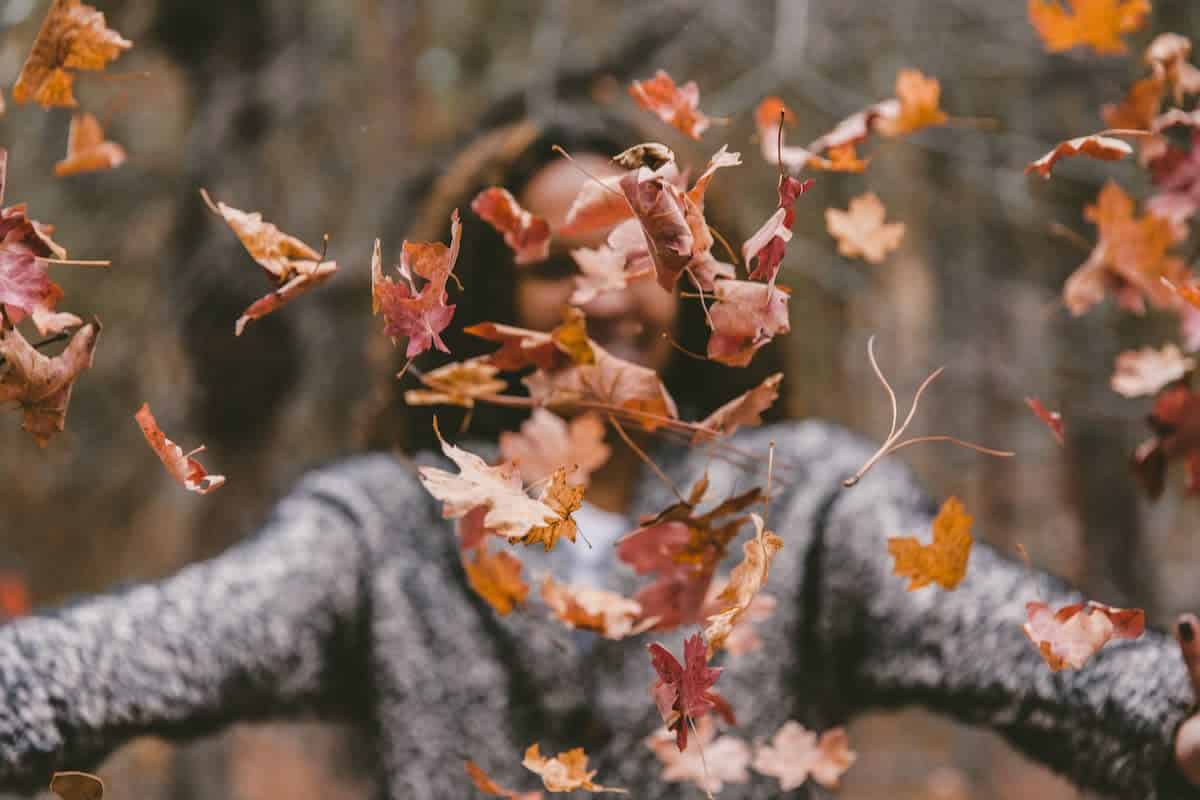 Fall Mini Sessions
Seasonal mini photo sessions are super popular, especially when it comes to family portrait photography and photos of young children. If the weather permits, why not take your fall mini session clients out to a nearby park to really get immersed in the environment? Grab a pile of leaves and get your subjects tossing them in the air, having a joyous time outside with the whole family. Alternatively, maybe the fall mini session vibes you're going for are more cozy. Lean into warm colors and lush fabrics to bundle up your clients for an intimate indoor mini photoshoot.
Now that you have some great ideas for the types of mini sessions you can offer, and how to attract clients to book a session with you, get out there and get shooting! We can't wait to see all of the creative mini session ideas you come up with.
Do you want more awesome tips on running your photography business?
The Best Photo Management Software for Photographers
Photography Business & Camera Insurance: A Complete Guide
20 Amazing Photography Studio Management Software