How should I do makeup for a photoshoot?
While everyone can put on makeup, being able to do it the way professionals do for a photoshoot is a skill that needs to be practiced and honed. Makeup artists need to understand color theory, have a good eye to understand what shades and colors will look best on their subjects, and the ability to create looks that range from natural to dramatic. It's also a form of artistry that requires having an understanding of how lighting will affect the colors you use. Here are seven different makeup tips that you should use when you are doing makeup specifically for a photoshoot:
1. Maintain Good Hygiene
Hygiene is an important first step – this should start with washing your hands, as well as the brushes or applicators you will be using on your client. It is also important that you prep the skin by washing and moisturizing it first – make sure to do so before applying any makeup. It's a good idea to start applying makeup on a clean slate.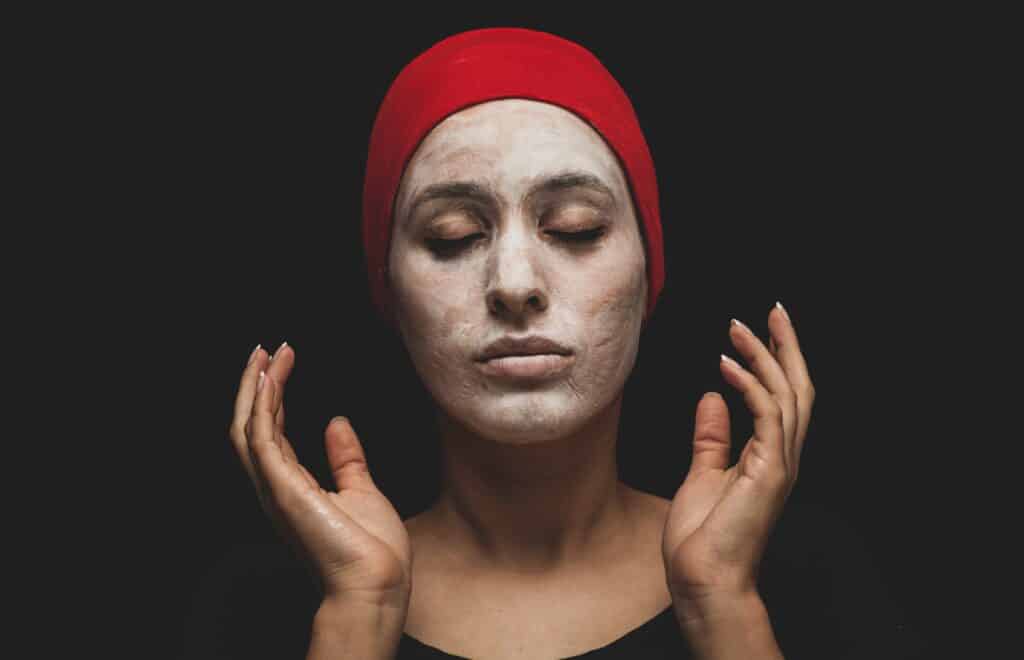 2. Apply in Good Lighting
When you are applying makeup for a photoshoot, it is important that you do so in a place where there is good lighting. Ideally, you are going to want to be in a space where you can use natural light so you can really see the person's face, skin, skin tone, blemishes etc., but it's okay to use artificial lighting as long as the area you are working in is well lit.
3. Color Correcting
Another important skill is the ability to color correct – this is the step where you smooth out any blemishes or discolorations on your skin. Color theory is important to bring into practice here – oftentimes, green concealer is used to even out redness on the skin, while yellow is used to neutralize dark spots such as bags under the eyes.
4. Color Matching & Foundation
Color matching is the important step of the makeup process where you are choosing the colors of foundation that are going to work on your client's skin. This is extremely important when it comes to makeup for photoshoots because the camera is going to be able to pick up on any discrepancies. The foundation you use is also going to set the foundation for the rest of your makeup.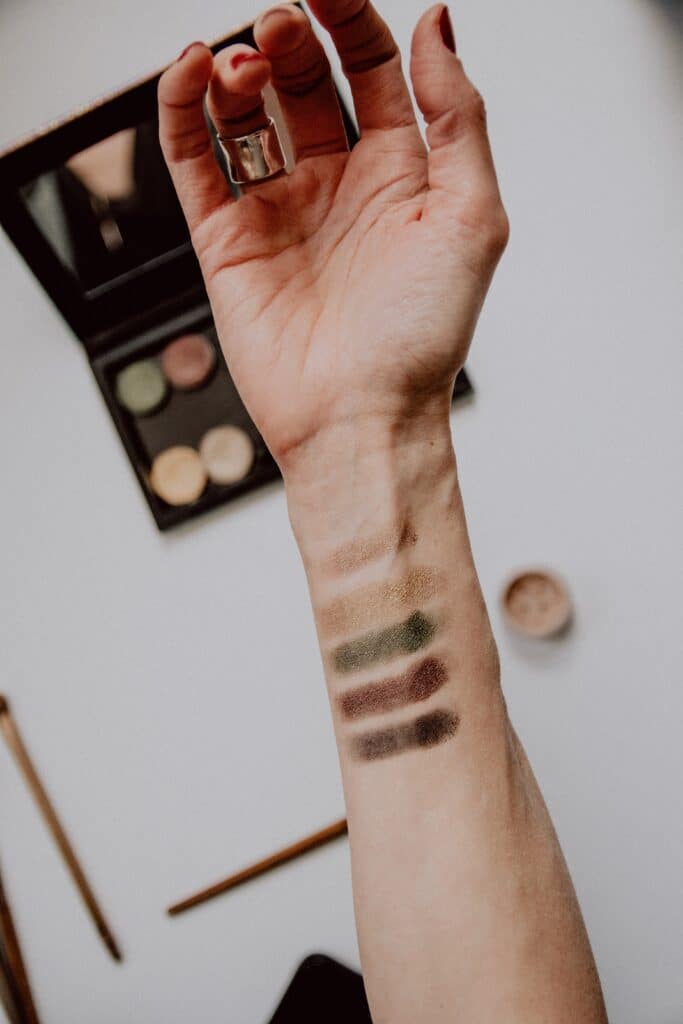 5. Eyebrows
We live for good brow days! Eyebrows are an important face feature that can sometimes get washed out in pictures, so ahead of a photoshoot it is important to focus on them by both filling them in and evening them out. You want to make sure they look natural and you can achieve that by working with their current shape and highlighting them properly.
6. Eyes
Eyes can be one of the most important features on someone's face, so as a makeup artist it is important to be able to make them pop in photos. You can do this with the color of eyeliner and mascara that you use, as well as with the shades of eye shadow. You should also color match when you are working with eyes and use color theory to choose shades of eye shadow that will make the person's particular eye color pop.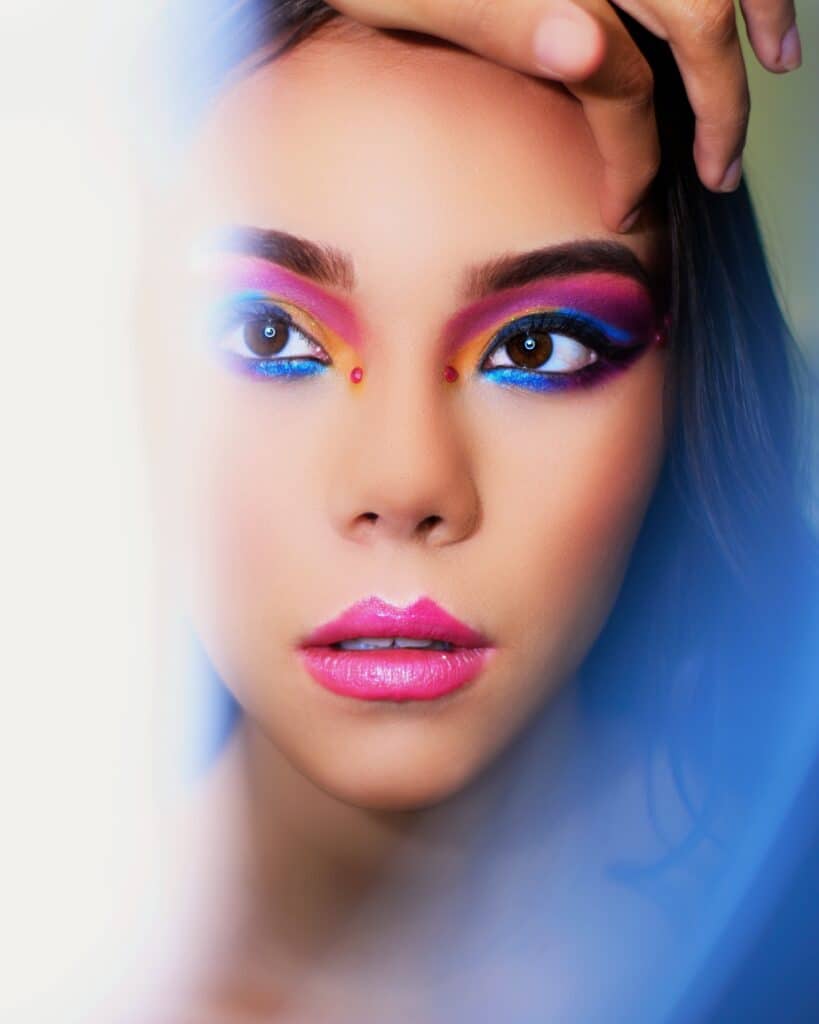 7. Blush & Lips
A good rule of thumb for makeup artists to remember is that when it comes time to start the photoshoot and have the person step in front of the camera, the professional cameras used and studio lights will soften the makeup by 50%. What this means is that you can apply brighter lip colors and blushes then you normally would.
How do makeup artists take good pictures?
After spending an hour perfectly crafting your client's makeup, the next important puzzle piece is taking good quality pictures that you can use for your online portfolio. Your online portfolio is important in landing new clients and showcasing the type of work you do as a makeup artist. You don't have to be a professional photographer to take good pictures of your makeup – here are seven tips for makeup artists to take good pictures:
1. Show Before & Afters
Before and after photos are a great way to showcase your ability as a makeup artist, but make sure that you are tactful with your 'before' photographs – try not to use an unflattering picture with bad lighting or one that makes them look sad. It's important that you show their natural beauty and then how your work as a makeup artist was able to enhance those features.
2. Use Simple Backgrounds
When it comes to choosing a background to take your photograph in front of, remember these three words: keep it simple. Simple backgrounds allow you to just focus on what is most important = the makeup. Use plain or solid color backgrounds, preferably one that doesn't interfere with your client's skin tone.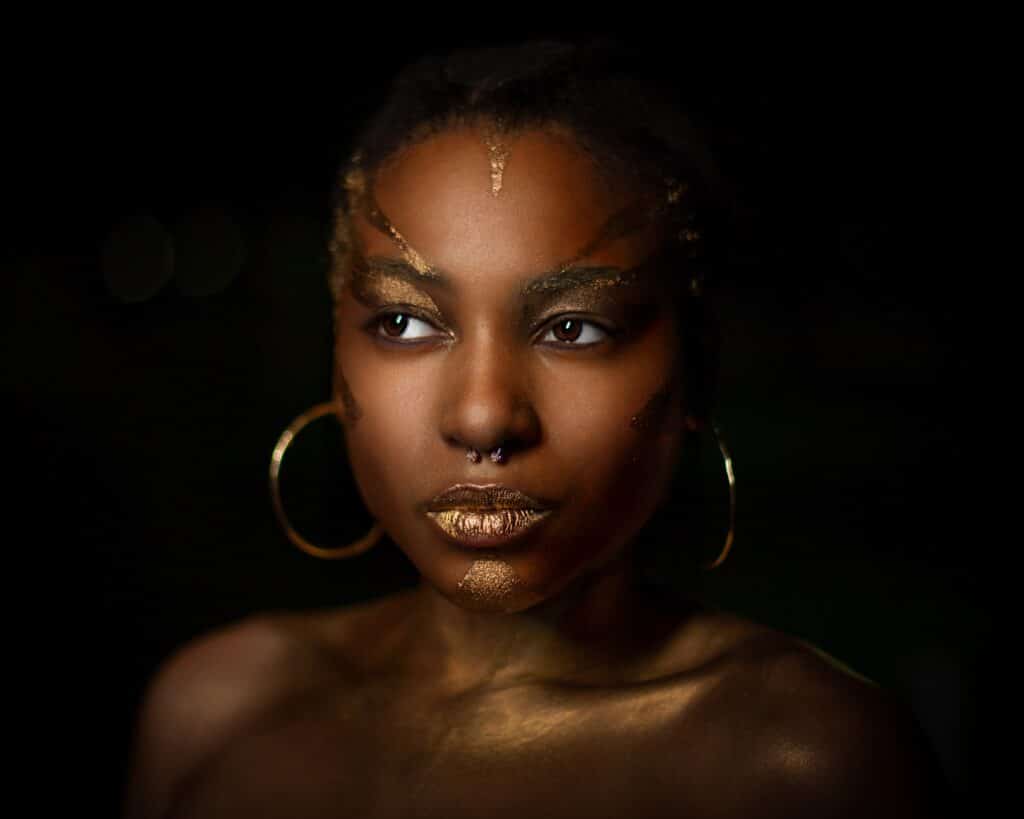 3. Get Up Close
This is going to come as no surprise, but the goal of taking makeup photos is to highlight your makeup doing ability. All of your photos should be in close – we are talking about from the shoulders up as the furthest away you should go. The one exception would be if you have some photos in your portfolio from professional photographers who took pictures of your client after you did their makeup – a good example of this would be for weddings, you do the bride's makeup and then in your portfolio you add some of their wedding pictures. Ofcourse, if you are using these photos you will need to credit the photographer.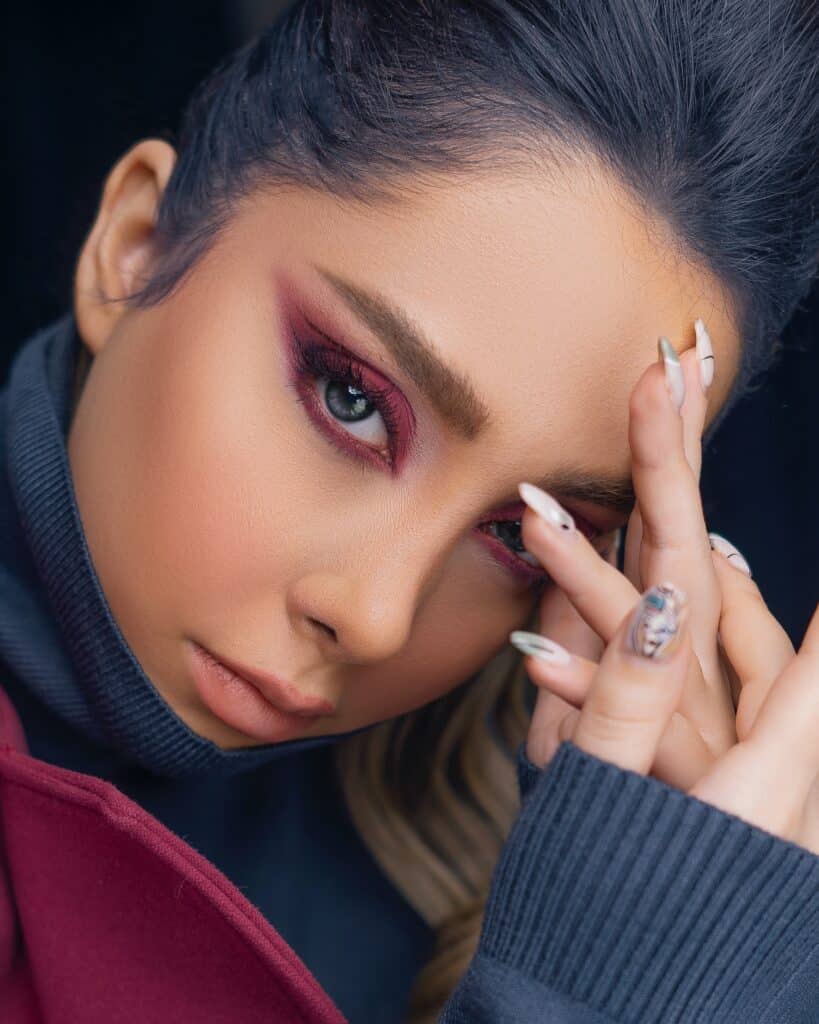 4. Use Natural Light
Just like when you are taking a selfie on your own, finding and using natural light is always your best friend. Great lighting is the key to having your client's eyes pop and make their skin look delicately beautiful. Another good lighting tip is to use an LED ring – if you don't have one you are going to want to invest in one immediately. It's going to enhance the professionalism of your photos, which is important for your portfolio, and it will make a world of difference in showcasing your makeup work.
5. Good Hair
We know that the photo isn't about your client's hair, but it will take away from the picture if their hair is a distraction. As a makeup artist, it is a good idea to have a few hair products lying around so that you can touch up hair before taking photographs of your makeup work. Braids are very easy to put in or you can throw together an up-do to get the hair out of the face – let your makeup be the star of the show!
6. Check Camera Resolution
If you have a smartphone, which we are guessing you do, it is a good idea to check the camera resolution on your back camera. In iPhones, this can sometimes come in the form of HDR settings that can be found right on the screen. Sometimes the resolution change is only available for videos, but you may also be able to change this for still photos. The name of the game is making sure that your camera is on the highest possible resolution setting so you can get as close to professional looking pictures as possible.
7. Edit, Edit, Edit
Editing in photography is not a naughty word; in fact, every professional photographer edits their photos and you should consider asking the photographer to retouch the images for your portfolio, too. Editing is a great way to smooth out skin and make the photos a little bit more vibrant. As a note of caution, you don't ever want to over edit any picture, but oftentimes editing will simply make the photo look closer to real life by doing some brightening, enhancing, and color correcting.
How much should I charge for makeup for a photoshoot?
Pricing your services is always a challenge – what is important to remember is that you deserve proper compensation for the work that you do and you should never undervalue your services. What you decide to charge for doing makeup for a photoshoot will range depending on your background as a makeup artist, how much experience you have, etc. You should also put some time researching the average price that makeup artists charge within your community so you have a pulse on what the market price in your own area is. As a base, makeup artists charge anywhere from $40 up to $150 per hour. And don't forget that as you gain more experience or take on different kinds of projects, you may want to adjust your rates accordingly.