It doesn't take many photo shoots before you realize that while there's a lot you can do to prepare for your gig as a photographer, there are always going to be those unexpected surprises and things that you just can't control on the day of your shoot. That's why having a solid arsenal of Photoshop overlays in your toolbox can be a total game changer.
That unexpected element is one of the things that makes photography so interesting and fun, but it can also be really challenging if you have a specific look in mind. Even if you're a pro who's mastered tons of Photoshop tutorials, overlays can be a useful shortcut and can even help you achieve looks that would be really difficult to create otherwise.
Free photo overlays can help you transform the look of an otherwise bland image, bring in elements of weather and nature that you can't control for on shoot day, make it look like you used a different lens, and do tons of other useful things in your editing session that your client is sure to love!
Delivering images that are as close as possible to what your client envisioned is a great way to land more photography gigs and make money as a photographer. Even if you already have a ton of Photoshop or Lightroom presets that you love to use, getting some free Photoshop overlays will help you those minor tweaks, or even major changes, that your photo might need once you're working in post. The best part is they can be useful even before your next big shoot: if you take your shots with certain Photoshop overlays in mind, you'll be able to really make the most of them and fool anyone looking at your image into thinking that bokeh effect or snowy scene is the real deal.
Never used Photoshop overlays before? No worries! They're super user friendly, and before getting into all the awesome free Photoshop overlays for photographers out there, we'll give you a few tips that will make it really easy to introduce those free photo overlays into you work flow right away.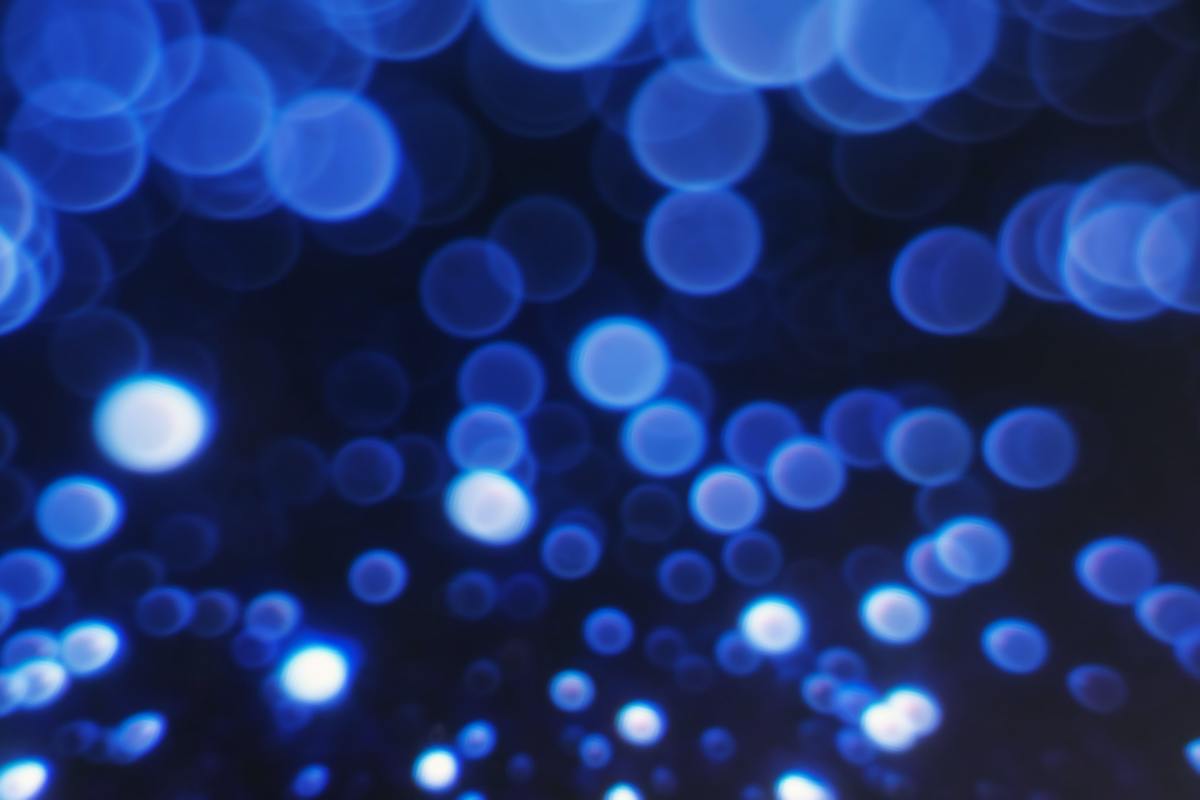 How to Use Photoshop Overlays
So, what is a Photoshop overlay, exactly? It's useful to think of free photo overlays as an extra layer added to your image. That layer will alter the look, color, texture or content of the layer beneath it, which is your photo. They're a bit like filters, but they often have more going on than a simple filter since they can do much more than affect the color tones in a photo.
Download Some Free Photoshop Overlays for Photographers
While a filter can be created directly in Photoshop and saved there as a Photoshop action that you can use or even sell, a Photoshop overlay is actually a separate image file. That means when you find your Photoshop overlays free download, you'll probably want to create a designated folder on your drive just for Photoshop overlays, and move it there. That way, you'll know where to access it every time you want to use it.
Navigate to the Photo You're Editing: Once you've found some awesome free photo overlays for your project, launch Photoshop and open up the image that you want to edit with your newfound overlays.

Place Your Free Photo Overlays: In Photoshop, select Place from your File menu and select the overlay you want to work with. This will open up the free photo overlay as a separate layer of your existing photo, so you can start playing with it to get it to blend with your image. You'll probably want to move the new layer around a bit to find the best positioning for your project, so do that and hit Enter to lock the position of your new layer.

Adjust Your Blend Mode: The best blend mode for editing Photoshop overlays is Screen. Screen mimics the effect of taking multiple exposures on a single frame, which is close to what we are going for here.

Choose Your Opacity: This is going to vary a lot depending on which free Photoshop overlays you go with. For example, you might want a sun flare overlay to be subtle, using a low opacity. But if you're adding a photo overlay with falling leaves, taking the opacity down too much will look fake.

Add a Mask: Adding a layer mask won't be necessary for every instance, but it will allow you to block parts of your Photoshop overlay where you don't want the overlay affecting your image. You might want those leaves falling in one part of the image, but not directly in front of your subject's face!
Now, let's get into some awesome free Photoshop overlays for photographers!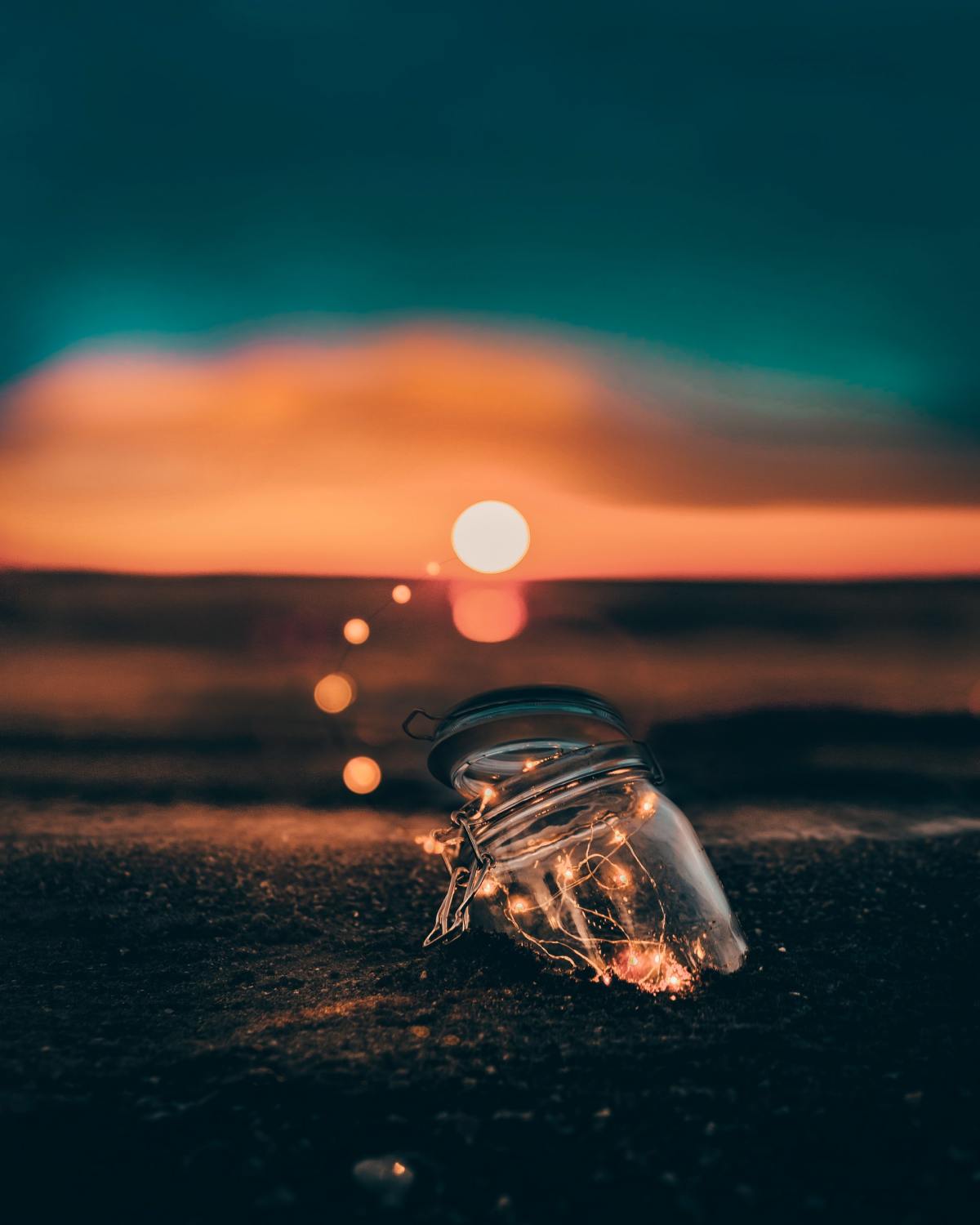 Bokeh Overlays
A popular type of Photoshop overlay free download is the trusty overlay bokeh. That's because a bokeh effect can quickly take your photo from a casual snapshot to pro image with just a few clicks. Some lenses do a great job of creating a bokeh effect by letting you place some background sources of light out of focus, but if your lens is not up to the task, no worries. There's an overlay for that!
These ten free bokeh overlays from Fix The Photo will help you take your portraits to the next level by boosting your colors, creating a bokeh lights overlay, and brightening your image. Since the bundle includes free photo overlays of varying sizes and hues, you'll be able to find one that best matches your particular project.
You'll definitely want to play around with the opacity of these overlays, since often subtlety is key when it comes to bokeh overlays.
This Photoshop overlays free download from Shutterstock is another awesome resource full of whimsical bokeh overlays you can use to give your projects that eye catching sparkle. It even has a few other fun tools, like glitter overlay Photoshop files, which are perfect if you're going for a really festive or celebratory look in your final images.
Want to make a GIF or moving image? These Rocketstock prism bokeh overlays are unique because they were actually created with real prisms in studio, rather than rendered digitally. The shape of the bokeh lights vary depending on which prism was used to create them, and they're designed for video, so you can use them in projects that involve motion!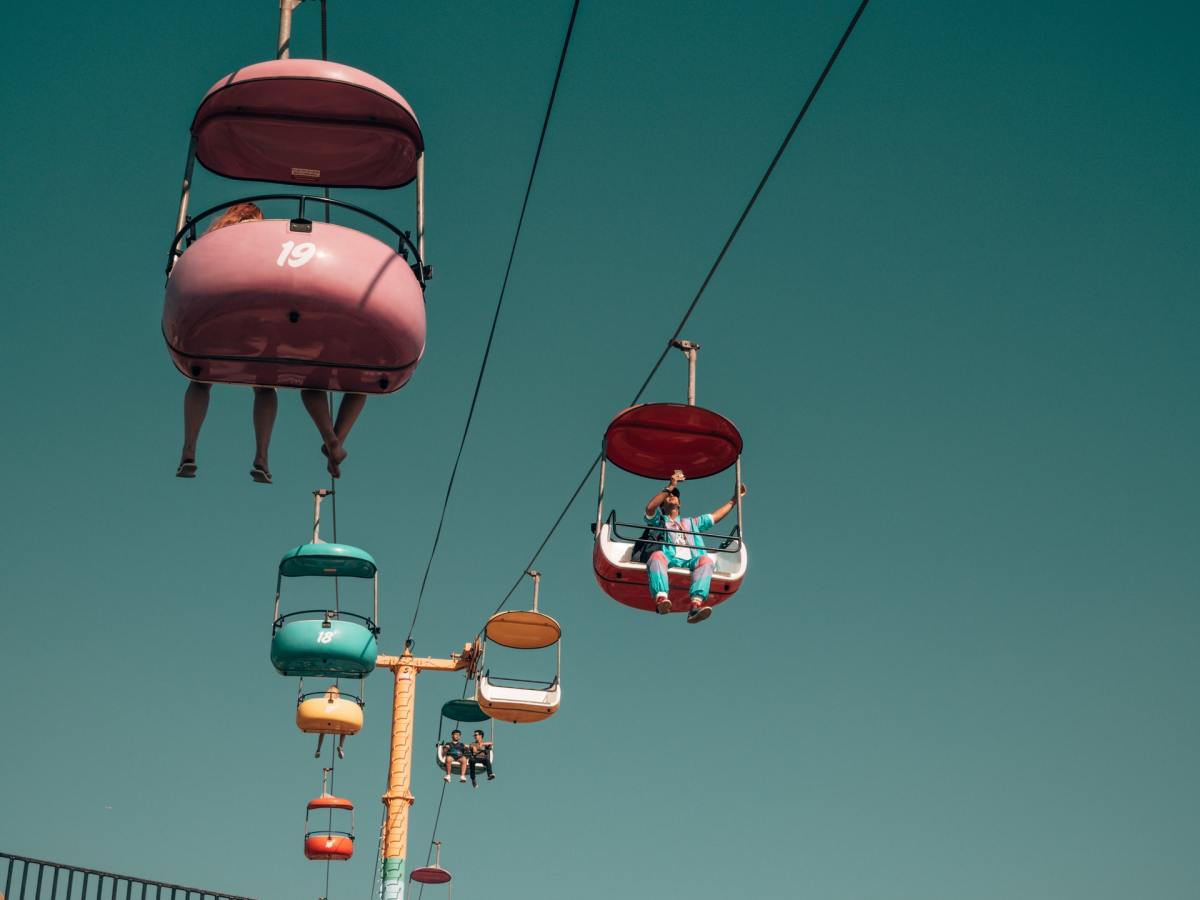 Color Overlays
Although you can create a simple color overlay in Photoshop yourself by making a new layer, adding a color to it, and adjusting the opacity, the Photoshop overlays free downloads in the color category let you do a whole lot more by playing around with different color effects.
This type of color overlay, like the ones in this awesome gradient overlay pack from Graphics Fuel, can make your image look really modern and commercial. If you're going for a colorful, bold effect, this Photoshop overlays free download gives you tons of options to play with.
These vintage overlays from Fix The Photo aren't simple color overlays – they add texture too. But in terms of color effects, they're an awesome way to give your images just the right throwback look that your gig might call for. If you shoot digital and are looking to achieve a film look, these color overlays are a great way to do that!
Sky Overlays
This is where overlays get really fun. If you're a landscape photographer or maybe shooting some portraits outdoors, sky overlays for Photoshop can help your final image look absolutely dreamy. There are tons of awesome free sky overlays for Photoshop out there.
These free sky overlays from Modern Market are all about clouds. You'll be able to create the look of a bright daytime shot or a rosy evening glow depending on which sky overlay you choose.
We all know that if you shoot in a city, there are very few visible stars for your camera to capture. Unless you're a night photography pro, the sky probably just looks dark in most of your images. That's where these free night sky overlays come to the rescue! With some realistic looking options as well as a few more cinematic overlays to choose from, your night skies are about to be filled with stars.
You can get some of the best sky overlays free over at Ai Download, with this awesome sunset sky Photoshop overlays free download.
You'll definitely want to use your layer mask when applying these, and to play with the position of the Photoshop overlay, but once you get the hang of it you'll love the way those outdoor photographs turn out with the help of some awesome free photo overlays.
Pattern Overlays
Free Photoshop overlays for photographers can also be used to add patterns and texture to your images. You can sometimes get these effects by making a Lightroom preset, but overlays are a nice shortcut. Photoshop pattern overlays include things like wood effects, paper effects and film grain overlays for Photoshop. Texture overlay Photoshop options can be used to make your image look grainy and aged, helping you get that analog look even if you shot on your trusty DSLR.
These 30 free Photoshop overlays for photographers from Retro Supply Co will help you achieve some super interesting images (as long as you don't go overboard!)
Looking for film overlays for Photoshop? Check out this awesome collection of 30 free film dust textures. Again, less is more when it comes to pattern and texture overlays, but have fun creating some convincingly vintage looks with these free photo overlays!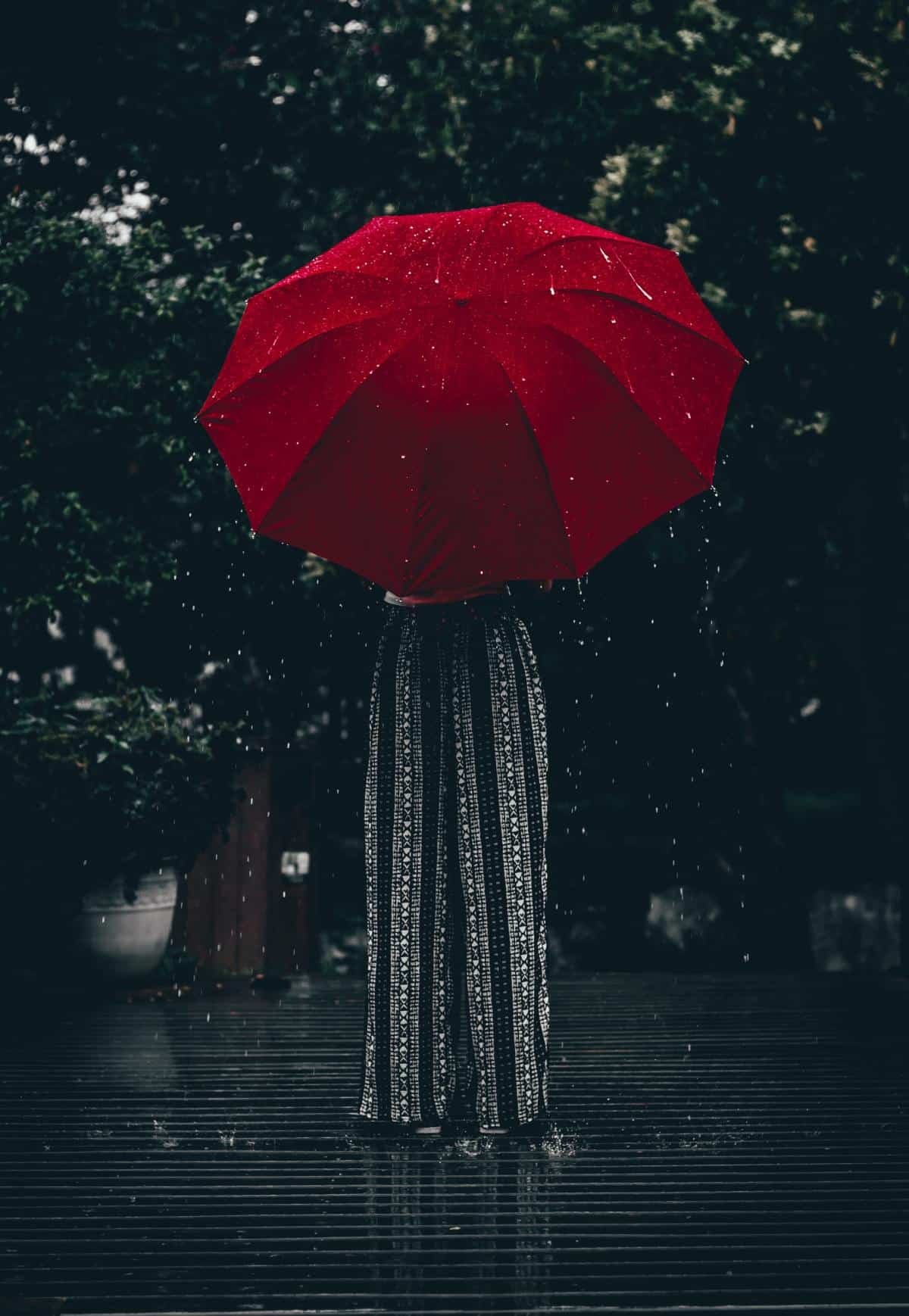 Seasonal Overlays
When it comes to capturing the seasons, the weather doesn't always behave exactly the way you want it to. You might be going for that golden autumn glow, but instead, everything just looks kind of damp and dead. That's where seasonal overlays come to the rescue!
Snow Overlays for Photoshop.
If you're looking for a snow overlay for Photoshop, there are some great options out there. This free snow overlay pack will turn your images into a convincing winter wonderland with a few clicks! Of course, it's best if there is already some snow on the ground in your image to make it believable.
Rain Overlays for Photoshop.
Even if you did capture real rain in your image, using these free photo overlays can enhance what you already shot and help you bring out the mood you're going for in your images. Check out these free rain overlays for your next project.
Fog Overlays for Photoshop.
Fog overlays are a super effective way to make your image look instantly moody and mysterious. With these free fog overlays you have 20 options to choose from, so you're bound to find an overlay that works well with your image.
If you're a family portrait photographer, you'll love having some Christmas overlays for Photoshop free options in your toolkit. This Christmas overlay bundle gives you ten free options that are anything but corny. From festive bokeh to gentle snowfall, it has all the free Christmas overlays for Photoshop you'll need.
Light Overlays for Photoshop
Free Photoshop light overlays will probably be among your most used overlay pictures in Photoshop. That's because everything from portraits to product photography to outdoor photography can usually benefit from some kind of free light overlay.
Light Leak Overlays for Photoshop.
Light leak overlays are super popular because they bring that analog quality we all know and love to your image. This awesome collection of 80 free light leak overlays has a wide range of light leak effects, so it's not hard to create a convincing, subtle effect. If you want to go for something more dramatic, like a bright streak across your image, you'll find that here too!
This bundle of 120 light overlays includes more light leak overlay options, but it also has some bokeh, reflection and subtle glow options for a really wide range of possible effects.
Now that you're armed with more free Photoshop overlays than you'll have time to work with, your options for creating unique images are pretty much endless. Make sure you upload some of your favorites to your online portfolio!
Don't have an online portfolio yet? Not to worry. They're super easy to create as long as you're using a powerful online portfolio maker that does most of the heavy lifting for you. All you have to do is upload your best images (you'll have tons of those now that you know all about using overlays), write some engaging and unforgettable descriptions for your work, and share them with the world.
If you're really not sure what the first step is, check out our guide on how to build a photography website. Make sure you look for a website builder that offers a free trial so that you can really test out the features and themes before committing.
Another feature you might want to keep in mind if you do a lot of client based work is a built-in client-proofing platform. It really helps to be able to go back and forth with your client in one place, and to show them proofs as you go along rather than waiting until you deliver your images to find out they don't like something.
Want more Photoshop tips? Read on!
61 Photoshop Tutorials That Will Blow Your Mind
71 Absolutely Gorgeous Photoshop Brushes