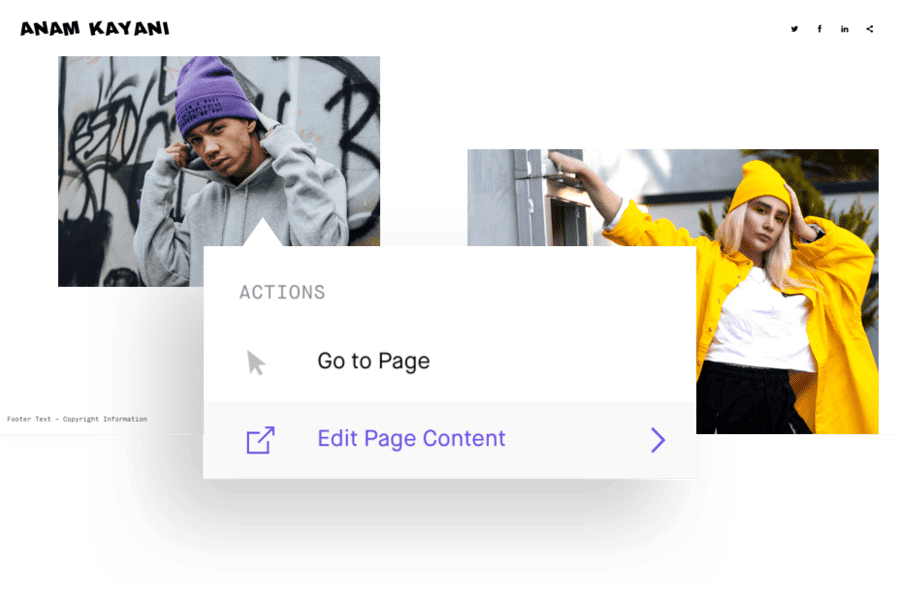 How to Make Your Photography Portfolio More Professional
Know your style and brand as a fashion photographer. While it's very important to show diversity in your skills as a photographer and the types of themes and subjects you can tackle, it's also vital to show potential clients that you have a clear understanding of who you are as an artist. You can show this in the type of work you choose to include in your portfolio website, as well as your About page.
Keep things neat and organized. Clients don't have all day to get to know you and your work. Most of the time, they're looking for something specific. Help them find what they're looking for by organizing your work into galleries and pages.
Optimize images and make sure your template is responsive. A professional fashion photographer is detail-oriented and strives for perfection in all aspects of their job. When it comes to your website, this means making sure that every corner of your folio is up to scratch. Make sure all photos are high quality but also quick to load, and always check to make sure your templates work across all devices.