Perhaps one of the more challenging aspects of a boudoir photo shoot is posing your subject so they look sexy and beautiful. Because every person's body and comfort level is different, maintaining strong communication with your client is key. Discuss each pose with your client and make the shoot feel collaborative to create strong boudoir shots. Maternity boudoir photography and plus size boudoir photography may require some extra discussion to ensure your client feels sexy when they pose.
Playing music in the background can also help to make posing for boudoir shots more comfortable for clients and set a relaxed tone during the shoot.
Start with Simple, Flattering Poses
A good starter pose for boudoir photography is on the knees, with their feet tucked underneath them. Have your client place their hands on their body in a natural, relaxed way. If they have bra straps or jewelry on, instruct them to play casually with them for a playful look. If your client is wearing a cover-up or top piece, ask them to wrap it around their bodies to highlight their natural shape.
Another strong pose is arching their back with a pillow under their arm to prop them up. Remind them to keep their feet pointed and turn their chin over their shoulder.
For an easy pose, have your client lay on their back and place their arms over their head. They can also arch their back and play with their hair or run their fingers along their neck to create a sensual pose. This pose works great for male boudoir photos as well as female ones.
Another go-to pose is lying on one side, with the bottom leg straight and the top leg bent to accentuate their natural curves. If your client wants to cover their midsection, they can place a hand in front of them to shift the focus to other areas.
Do "Flow Posing"
To keep the boudoir photo shoot loose and comfortable, ask your client to move naturally from one pose to another. This is called "flow posing," and it allows you to take a variety of boudoir shots, following the natural movement of your client. It's also a good way to help your client stay in the moment and not feel too awkward or stilted as they move from pose to pose.
Use Props During the Boudoir Photo Shoot
Props can be a great way to give your boudoir photography additional detail and interest. Use props that will create a sensual, engaging image, such as feathers, pillows, mirrors, or chairs. Ask your client if they have props they feel comfortable using during the shoot. Position your client with the prop so it highlights their body in a beautiful, intimate way.
Go for props that are simple and classic, rather than distracting. If the boudoir photo shoot is a wedding gift, try highlighting the subject's wedding ring or pose them wearing a garter belt to mark the occasion.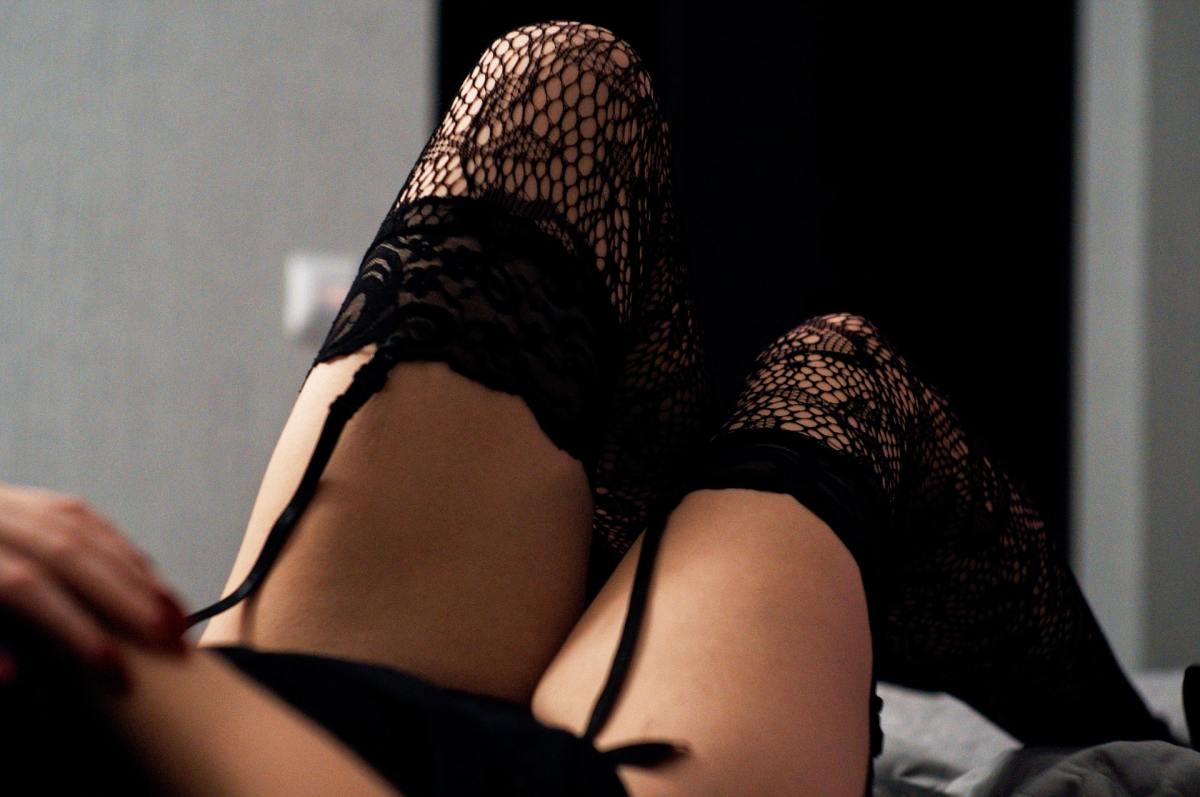 Highlight Your Clients' Best Features
A good boudoir photo shoot will showcase your clients' body and face in the most flattering way. Make sure you get a variety of shots that highlight any areas your client wants to show off, such as their lower back, butt, legs, or chest. Your client may also want a few close-ups to highlight their face and upper body.
When you're framing your client, shoot straight on and avoid cutting off their arms or legs. Try to get ¾ of their body in any wide-angle shots so the images are flattering and full.
For lower body shots, ask your client to pop their butt back with one leg bent in front of the other, tilting their hips to one side. Angle the camera so their behind is slightly above your eye line to create a flattering shot.
Processing and Pricing the Boudoir Photos
Some photographers prefer to process black and white boudoir photos, especially if the images use light and shadow to beautiful effect. Follow your clients' preferences, or present them with black and white boudoir portraits and a set in color so they can decide which they prefer.
Do Light Retouching of the Boudoir Photos
Once the boudoir photo shoot is a wrap, you may want to do some light retouching using a program like Adobe Photoshop. You can use the program to remove any blemishes and soften or smooth any minor imperfections. In some cases, you can use the liquifying tool to subtle do some minor tucks. But, only retouch the boudoir photos with a light hand. Overdoing it can ruin your hard work and make your subject unrecognizable.
You may decide not to do any retouching, especially if your client does not want you to or prefers a more natural image. If you do retouch, do so in a way that is empowering and makes your client look their best.