When is the last time you revamped your artist business card? Believe it or not, a cool business card should still be one of the key parts of your art marketing strategy.
You've probably spent some time putting together a killer online art portfolio that showcases how amazing your artwork is. While some people might find your website online or through social media, there are tons of occasions where you'll meet people in person and want to make sure they check out your portfolio. A beautiful, memorable, and creative business card is much more likely to get someone to actually take the next step and visit your website, so read on for the essentials on how to make yours stand out!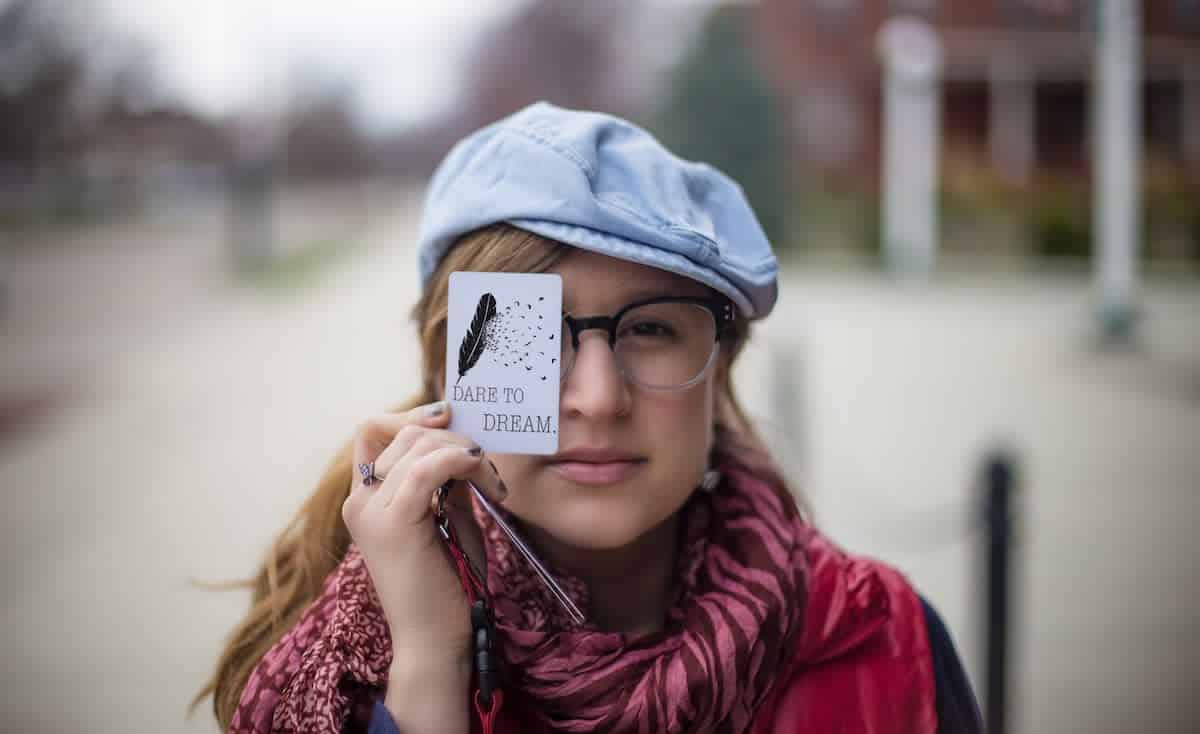 Artist Business Cards 101
These artist business card essentials are the things you'll definitely want to include to ensure people aren't left wondering who you are, what you do, or how exactly to contact you.
Your Name and Brand Name
This might seem obvious, but make sure the name you include matches exactly with the name you've used across your brand identity. For example, if you've won an art contest or scholarship under your first and last name, but use your first and middle names on your card, people looking you up wouldn't get to see all that impressive coverage. It's a good idea to stay consistent and use the same name—the name you sign your work with—everywhere.
Some artists will also have a brand name associated with their work. For example, lots of jewelry designers or ceramicists will have a brand name, whereas a painter or children's book illustrator probably won't. If most people know your work by your brand name, make sure it's prominently displayed on your artist business card.
Your Profession
Business cards have a tendency to end up at the bottom of purses or in forgotten piles. By the time someone fishes yours out, they might forget what you do or where they met you. Don't make them have to rack their brains, guess, or worse, throw out your card. Make sure to include graphic designer or sculptor, or whatever your profession is on your artist business card.
Your Website
You'll definitely want to make sure that cool business card gets more eyes on your online portfolio website and online shop, if you have one! Your website should be a hub where people can get all the latest information about your work and career, so your website URL should be super-easy to find on your artist business card.
Contact Info
Gone are the days of cramming a ton of contact information on one business card. It's best to keep it simple. Is e-mail the best way to contact you? Then you can stick to just putting that on your card. If you want to share your phone number, too, go ahead, but it's not an absolute must unless that is the best way for people to reach you. You can also include a studio location if you have one that is publicly accessible.
Your Instagram Handle
Like it or not, Instagram is a must for artists today! An artist business card should include an Instagram handle, since popping up in someone's feed regularly is an awesome way to stay top-of-mind. While you're at it, why not update that Instagram bio? It's kind of a digital business card, after all.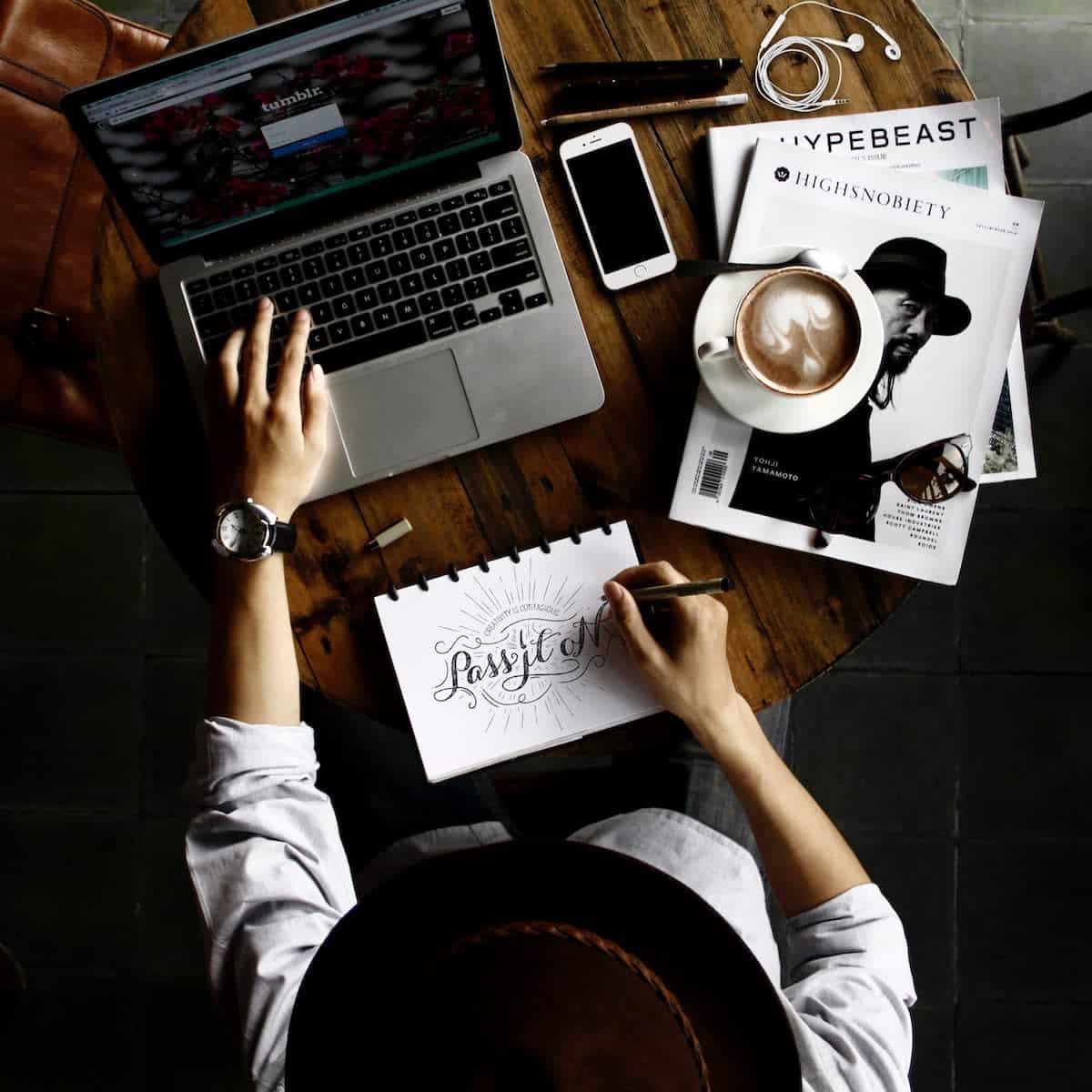 Optional Artist Business Card Additions
Examples of Your Work
There are tons of stunning artist business card examples that include an image or sample of the artist's work. Sometimes these can look too busy, but, if done right, they can make for a truly unique business card that really showcases your style and talent.
Whatever you do, make sure you choose an image that won't make the card look too cluttered. If you're opting for a double-sided card, you could always print your work on one side and your contact information on the other
If you don't want to use an example or image of your work, another business card idea for artists is to make the design of the card reflect the aesthetic of your work. For example, a fine artist business card probably shouldn't use a goofy font. Keep the vibe of your card in line with your brand identity.
More Social Media Handles
Include these only if you actively use them! There's no point taking up valuable artist business card real estate with your Twitter, Pinterest, and Facebook info if you never update any of those accounts. More is not necessarily better, but, if you do use these platforms regularly, why not share them?
Artist Business Card Design
Okay, we've got the content of your artist business card figured out. Here are some design choices that can make for a really cool business card:
Choose a heavy paper weight. Any printing house you go to will offer a few paper weights that you can use, and it's a good idea to spring for a heavier weight if you can afford it. If you're making a fine artist business card and want to convey to your customers that your work is worthy of a high price tag, a luxe, heavy business card is a good way to get that across.
Consider alternative materials. You don't have to be restricted to paper! If you're a pyrographer, how cool would a wooden business card be? You can use materials like metal, plastic, leather, cork, and tons of others. Get creative and come up with a really unique business card material that reflects your art practice.
Play with shape. Oddly-shaped business cards can be cumbersome sometimes, but if you keep them small so that they fit in a standard wallet, they can work. There are some really cool artist business card examples out there that deviate from the standard rectangle. Even getting a foldable business card, with more printable area and more weight, could stand out from the pile. Keep in mind they will be more expensive to print, but sometimes upgrades are worth it!
Try alternative paper colors. If you choose to print on paper rather than a more alternative material, you can still create a creative business card by printing on a colour other than white. You can also go for something like Moo's luxe cards, which have a color sandwiched between two white pieces of card, for a really premium look and feel with a pop of color.
Go for multiples. Another cool business card idea for artists? Get multiple kinds of cards printed. For example, you can have a few different cards, each showcasing a different work. That way, your potential clients can choose the one they like best and get to feel like they're getting something slightly customized. You can even go the extra step and actually customize it, by leaving a place for a quick doodle of that fits your style of art.
Make Sure Your Online Portfolio is Up-To-Date!
Since your artist business card will be directing people to your online portfolio, it's super-important to keep that portfolio up-to-date so that your new (and returning!) visitors get to see your latest work. If you're having trouble narrowing down which pieces to include, take a look at our guide to choosing portfolio images to help you choose which artwork will really pop.
If you don't have an online portfolio yet, no worries! With the right website builder, you can have one up and running in a matter of minutes. If you're handing out an artist business card to potential clients and you do a lot of commissioned work, you'll want to make sure you choose an online portfolio that includes a built-in client proofing gallery. That way, you'll be able to upload proofs of your work for client review, and collect client feedback, all from one place.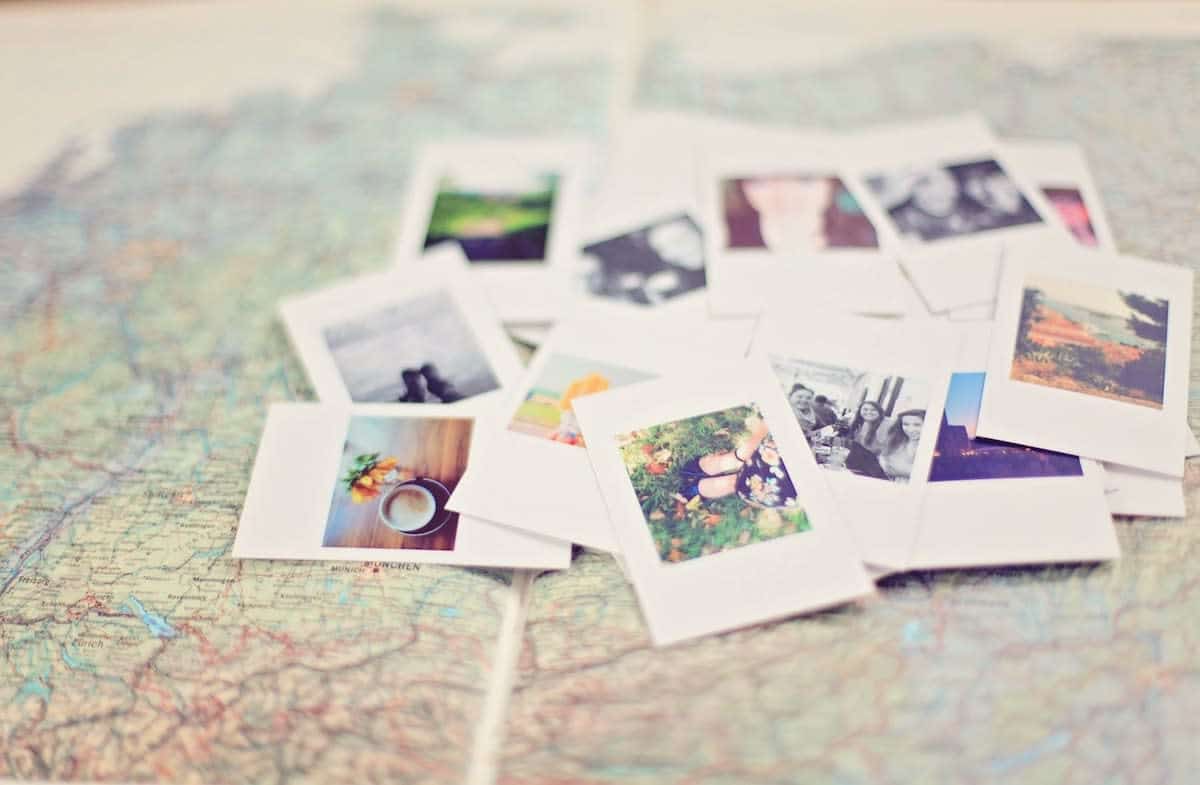 You might also want to look for a website builder with a built-in blog, too, if you want to share your process with your fans. It's better to have your portfolio and blog all on one website, so that you're not cluttering up that artist business card with multiple URLs, and so that it's easy for people to find everything they're looking for on one single website.
Instagram integration is another great feature to consider. Depending on what kind of art you make, you might not be putting up new portfolio pieces constantly (good work takes time!), so having Instagram images integrated with your portfolio keeps your website fresh while you're busy working on your next pieces.
Make sure your artist business card has a similar look to your website. They're all marketing tools for you, so it's a good idea to keep everything looking cohesive and in line with your brand identity.
Want a head-turning art portfolio website? Curate your work and design your website exactly the way you want it. Start your free trial with Format today!
Time to start schmoozing and getting those unique business cards in the hands of your future clients!
Want more creative business advice?
Totally Easy Networking Tips for Artists and Creators
Pain-Free Email Management Strategies for Creatives
Ace Your Client Relations With These 17 Easy Tricks
Best Digital Artist Portfolio Examples