Looking to turn your passion for photography into a career? With so many options out there, finding the right photography school can be a daunting task. That's where we come in. We've curated a list of the top photography schools in the US and beyond, so you can find the perfect fit for you.
Before You Apply…
Before you start applying, it's crucial to have a stunning online portfolio that showcases your best work. That's where Format comes in. Our website builder and content management system makes it easy to create a portfolio that highlights your strengths, whether you specialize in photography blogging or videography. And with a free trial, you can try it out risk-free.
Once your online photography portfolio is all ready to go, let's get into the best photography schools!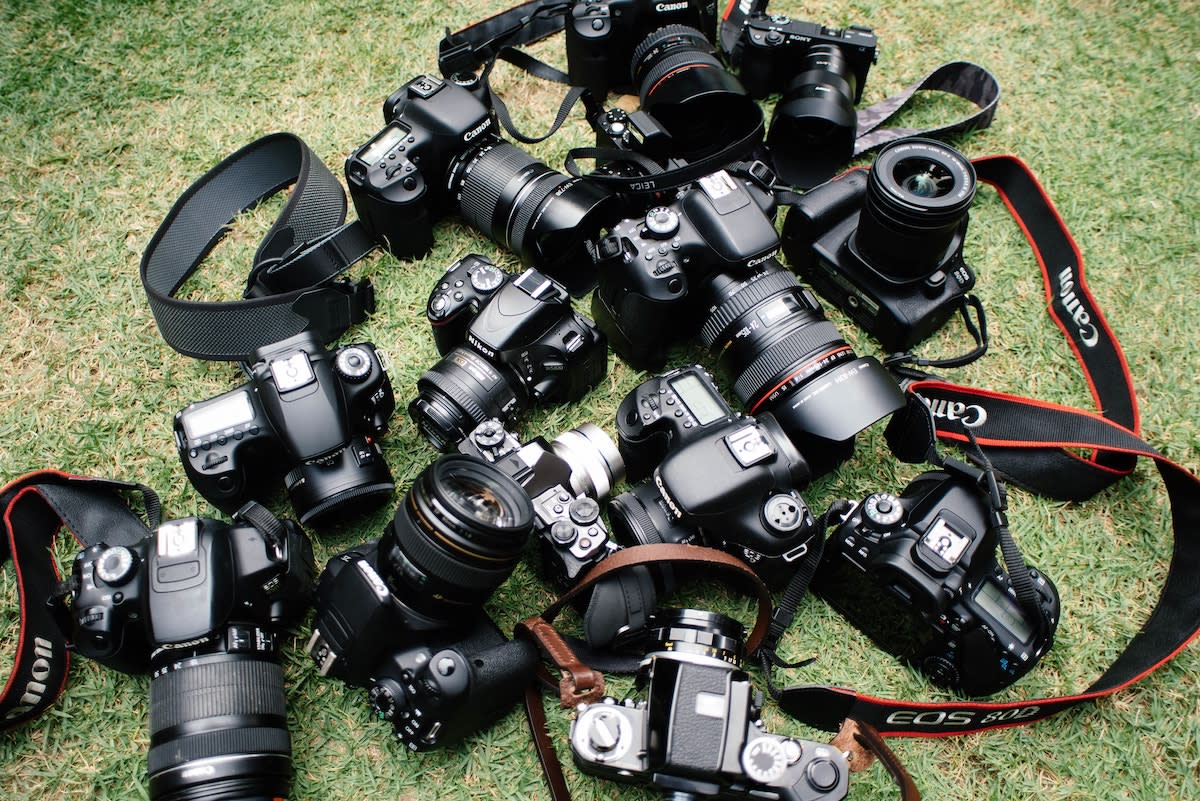 North America
United States
RISD offers a four-year undergraduate BFA and a two-year graduate MFA in photography. Beginning with learning the fundamentals of processing and developing film, these programs move on to cover digital photography, printing, video, and installation work. RISD also emphasizes the importance of understanding the social, cultural, and historical context of the work students are making. This is accomplished through learning to "read" images, a practice of determining the messages implied by various artistic choices. The intimate class sizes (about 30 undergraduates and 15 graduate students) and collaborative workspace encourage a strong creative community on campus. Compared to other photography schools that concentrate on commercial photography and selling your work, RISD takes a fine-arts approach to teaching photography. Internships are also available as part of the program, allowing for contact with potential future employers while earning elective credits.
Located in New York City—one of the best cities for artists to live in—Parsons School of Design is a highly acclaimed art and design school. Parsons uses an integrative curriculum, allowing students to participate in industry partnerships and study abroad options. The artistic hub of New York City acts as a backdrop for your studies, which includes field research throughout the city. Internships provide hands-on experience with nonprofits, government agencies, and commercial businesses. In their photography school, you'll learn everything about running a successful photography practice, from concept to execution. Plus, you'll do it all at one of the best photography colleges in New York, in the heart of Greenwich Village on Fifth Avenue!
New York Institute of Photography
While this photography school does not offer degree programs, students of the New York Institute of Photography will benefit from online industry-specific courses and accredited certificate programs. NYIP has a commitment to helping aspiring photographers, resulting in a range of affordable courses for any budget. All classes are online and self-paced, allowing you to complete your course at any point within 18 months. NYIP also focuses on providing training that will not only teach you photography but also teach you how to make money as a photographer after you complete your program. This digital photography school offers courses in everything from wedding photography to photojournalism to graphic design.
School of the Art Institute of Chicago
The photography school at SAIC provides a complete education, teaching the history of photography as well as analyzing and discussing contemporary influences. Students will learn a range of different styles and subjects from practicing photographers, as well as participate in collaborations with their peers. The program starts with basic photography fundamentals and conceptual thinking; more advanced classes include self-directed projects and private consultations with the photography instructors. The MFA program is more intellectually rigorous, diving into critical writing and involving two public lectures presented by the student on their own work.
At Columbia College Chicago, students in the photography school can choose to pursue a concentration in fashion photography, commercial, or fine art photography, or they can decide to complete a general degree. Fashion photography students will learn model and client management, as well as lighting, styling, hair and makeup, and digital retouching. Columbia College Chicago also arranges for students to complete internships with designers and merchandisers in order to learn on the job. The program begins with an introduction to photography practices and history. In the final year of fashion photography school, you will develop a final exhibition in Columbia's urban arts festival. Courses on portfolio development and other necessary skills for photographers are available, as well as faculty and industry connections to help kickstart your career.
Kent State University is located in Kent, Ohio, and focuses on providing a program that balances liberal arts courses with hands-on digital photography school. The program approaches photography as a commercial endeavor, teaching students to build their own professional photography practice through experiential learning. Through interdisciplinary and collaborative work, students develop a thorough understanding of the intersection between communication, information, and technology. In addition to a BFA in photography, Kent State University is one of the best schools for photojournalism in the USA, offering a minor in photojournalism.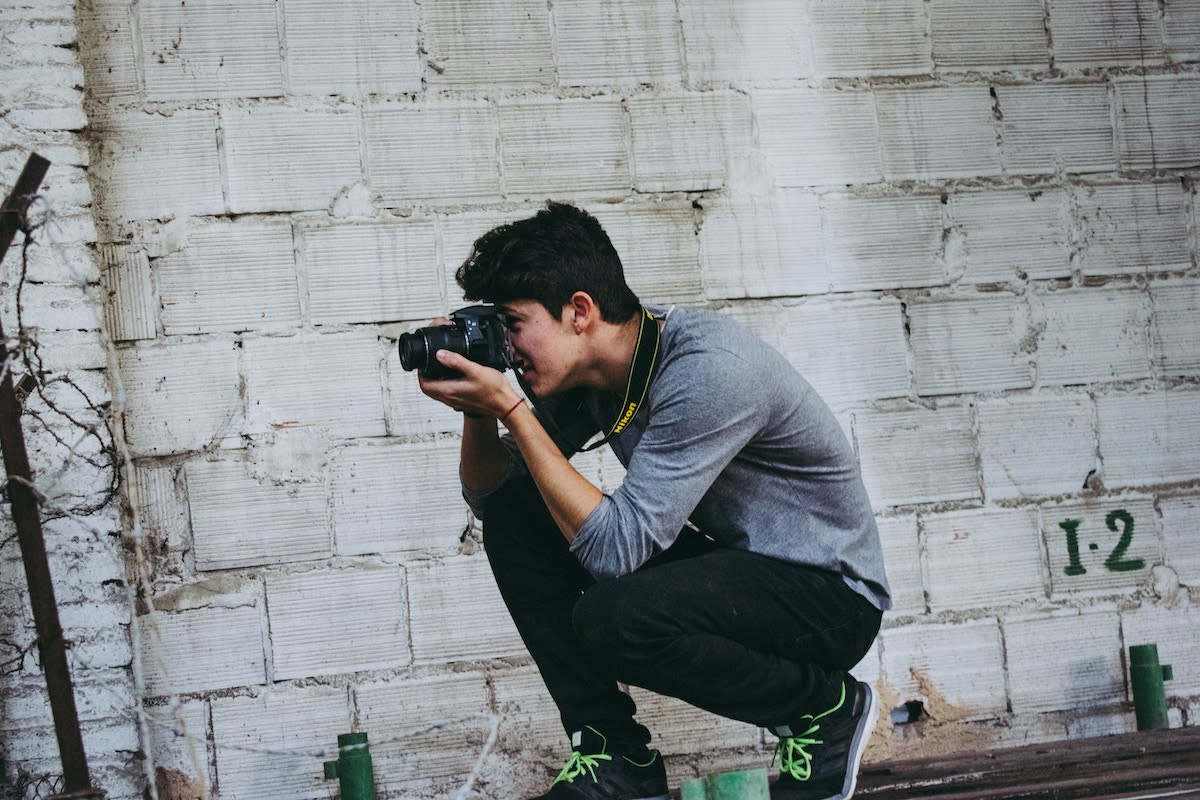 Canada
Ryerson University School of Image Arts
Ryerson University is the oldest film and digital photography school in Canada. Located in downtown Toronto, they offer a variety of classes, including a certificate program, Bachelor of Fine Arts, and short-term courses. Ryerson approaches the teaching of photography from both a fine-arts and business perspective, highlighting internship opportunities at leading art galleries as well as international exchange programs. Graduates of the BFA program work in fields ranging from fine arts to sports photography and advertising.
Ontario College of Art and Design University
One of the only colleges in Canada with both a color and black and white darkroom, OCAD U boasts one of the best photography schools in the country. Their BFA in photography focuses on a fine-art approach to photography, rather than commercial. Students will benefit from a general course of study in their first year, where they will experience classes in art history, color fundamentals, and drawing, along with elective options in sculpture, animation, and much more. The remaining three years concentrate on a variety of photographic practices as well as history and conceptual development. OCAD also provides a detailed guide to preparing a portfolio, so you can be sure that your photography portfolio fulfills all the necessary requirements for admission.
Vancouver Institute of Media Arts
Located in Vancouver, British Columbia, students can learn everything about photography and business skills in the Van Arts intensive one-year professional photography program. All courses are taught by actual working photographers, so you can learn valuable real-world photography business skills as well. The year-long program is broken up into four terms, beginning with photography fundamentals. By the end of your final term, the focus will be on rigorous business training, including marketing strategies, social media, and perfecting your photography portfolio. Then you'll finish the year with a portfolio critique by industry leaders. Added bonus: the price of tuition includes a fully-loaded MacBook Pro.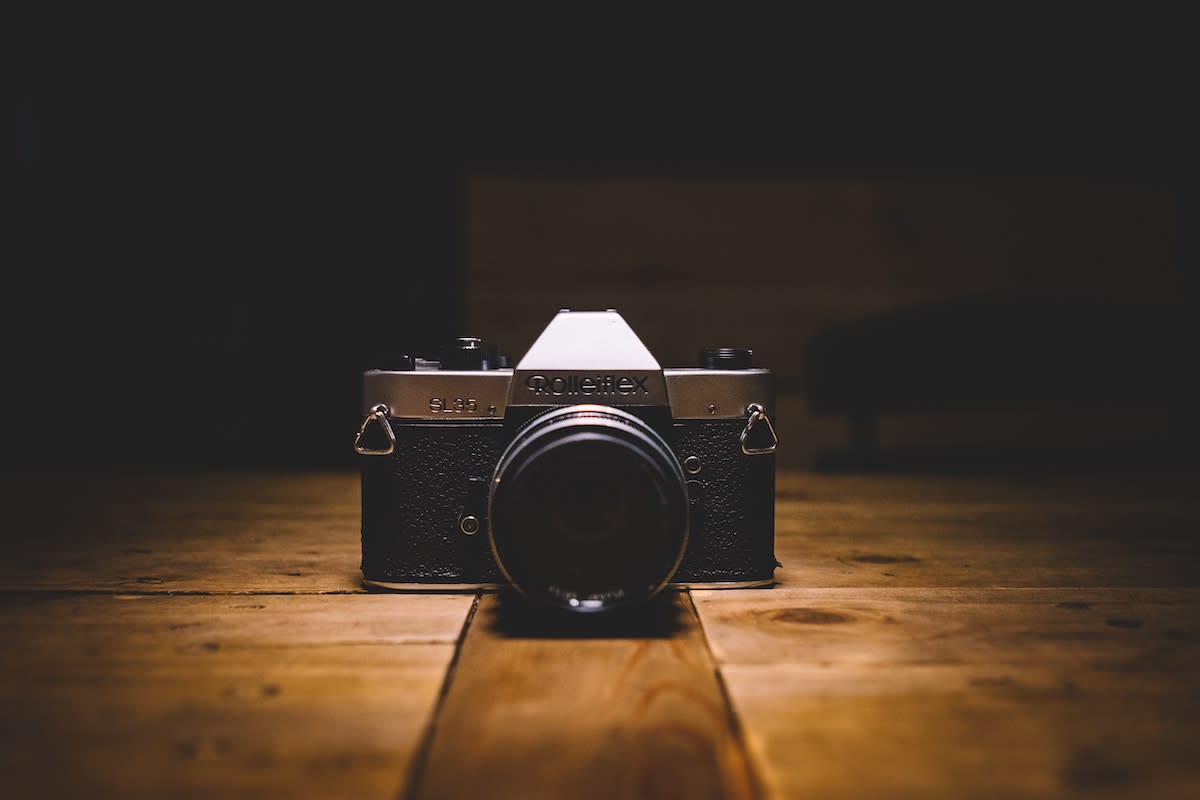 Europe
England
The Royal College of Art is a highly acclaimed photography school offering Masters programs in London, England. Their photography program takes place over the course of two years and focuses on artistic development and critical thinking. From the first year, students are assigned a personal tutor. The majority of the first year of the program involves individual studio work, but students also attend a variety of workshops, tutorials, lectures, seminars, and group critiques. An exam is required in order to continue onto year two. In the second year, you produce a self-directed body of work that is evaluated throughout the year. Student work will then be exhibited at the school's graduating show.
France
The Paris College of Art was initially established by Parsons School of Design in association with the American University of Paris. In 2010, however, PCA obtained its own degree-granting authority and separated from Parsons. This photography school draws inspiration from its location in Paris, as well as European art and design history. Students can achieve a Bachelor of Fine Arts in Photography through a curriculum that combines manual technique with artistic vision. In fact, interdisciplinary studies are highly encouraged, making PCA a great fashion photography school as well. As a student in this program, you will be able to choose between majoring in photography immediately or participating in a general foundation year program. Either way, the program will take four years to complete.
Unlike some of the other photography universities on this list, Spéos is not a degree-granting institution. However, students do receive diplomas from France's National Commission for Professional Certification upon completion of the program. Courses are offered in English and French, and there are campuses in Paris and London, with options to complete a program in as little as five months. Students can choose between studying a general professional photography program or selecting a specific area of study. The intensive specialized program offers options for photojournalism, fashion photography, and sports photography.
Spain
Barcelona School of Design and Engineering
Also known as ELISAVA, this photography college in Barcelona, Spain has a Master's program in Photography and Design awarded by Pompeu Fabra University. Students will benefit from the expertise of professional photographers, guest lecturers, and technical advisors throughout their studies. ELISAVA emphasizes innovation and experimentation in their program, and students are encouraged to engage in the community of over 17,000 students from around the world.
Italy
Accademia Italiana is a fashion, [design](/magazine/galleries/design/20-best-design-portfolio-websites, and photography school with locations in Florence and Rome. Through a combination of classroom and real-world experience, the Accademia readies its students for a professional career by the end of their studies. As an international school, the community is made up of people from all across the world, encouraging cultural exchange and dialogue. All instructors in the photography school are professional photographers, maintaining their own artistic or commercial practice in addition to teaching. Programs range from a three-year Bachelor degree to a one-year professional course. The combination of Fashion and Photography programs make the Accademia a great option for those looking for a fashion photography school.
Germany
Köln International School of Design
The Köln International School of Design, or KISD, has a unique mission of providing students with a practical and theoretical knowledge of design. Located in Cologne, Germany, KISD boasts around 40% international students in their student body, a fact that reinforces their emphasis on cross-cultural cooperation. The school has a strong focus on industrial design, but also offers a wide variety of photography courses.
Switzerland
Vevey Vocational Education Center
The Vevey Vocational Education Center, or CEPV, is a school in Switzerland comprised of three separate faculties. Students may take part in the vocational school apprentice program, the applied arts full-time program, or the school of professional maturity. At the school of applied arts, you can train to be a professional photographer before moving on to become a graduate designer in visual communication with a specialization in photography. This photography school program can be completed in two, three, or four years, and includes an internship.
Amsterdam
At the Rietveld Academie, students begin by studying a general first-year program, before specializing on their preferred major. Along with photography, the school offers programs in jewelry, the moving image, ceramics and more. Thanks to the Rietveld Academies fashion school, this would be a great fashion photography school as well.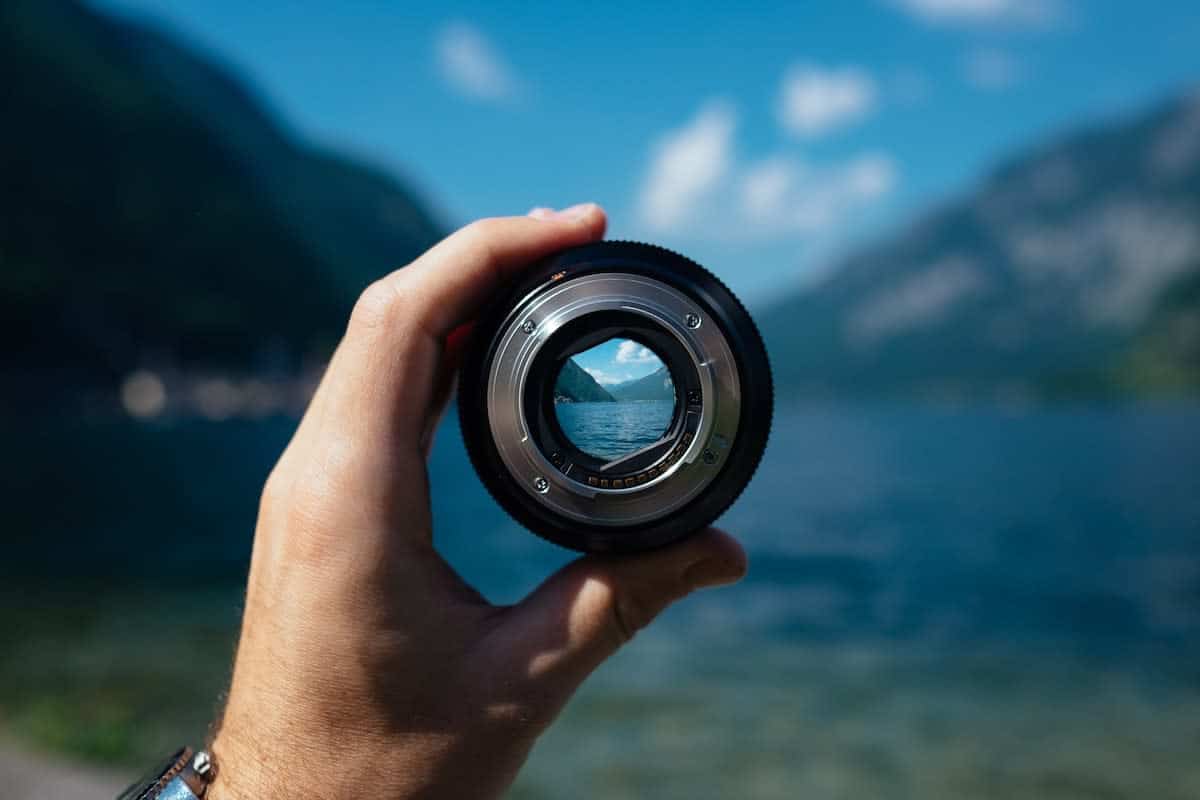 Australia
Photography Studies College is located in the Southbank area of Melbourne, in Victoria, Australia. Not only do they offer a bachelor's degree in photography that can be completed in only two-and-a-half years, but there are also options for part-time and online courses. Through mentorship programs, students connect with industry professionals throughout their time at PSC. While the program begins with general technique and conceptual training, in the final year students choose between a major in commercial photography, photojournalism, or art photography. If you're interested in pursuing photojournalism, PSC's emphasis on a well-rounded curriculum exploring multiple career options makes it one of the best photojournalism schools in the world.
Japan
The philosophy of Tokyo Zokei University is encapsulated by the meaning of the Japanese word zokei. This word emphasizes not only the idea that art and design are interconnected, but also that any expression is a part of social performance. The photography major program at Zokei explores both documentary and creative photography, as well as encouraging the examination of the role of photography in contemporary society.
India
The National Institute of Design is a photography school in Gandhinagar, India. The Master of Design program allows students to choose from 19 disciplines, including photography, design, film and video communication, and a variety of other new media specializations. The NID focuses on how photography is changing as technology evolves, encouraging cross-disciplinary approaches. Along with providing the context of photography throughout history to the present and into the future, the NID offers international exchange programs in the UK, Germany, Bangladesh, Japan, and Canada.
Sir J. J. Institute of Applied Art
Founded in 1935 in Mumbai, India, the Sir J. J. Institute of Applied Art, or JJIAA, was awarded independent status in 1961. The school now offers a Bachelor of Fine Arts degree in Applied Art, as well as a Master of Fine Art in the same subject. While the BFA option is more of a general arts degree, the MFA allows students to select their course of study from illustration, typography, photography, computer graphics, and exhibition studies.
Now that you've gotten inspired thinking of all the amazing photography schools you could attend, get started on those applications. Remember to curate your portfolio carefully, so that potential schools only see the very best of what you can do. Fingers crossed you make it into the photography college of your dreams!
Ready to build an online photography portfolio that will help you get into the photography school of your dreams? We've got you covered. Start your free trial with Format today!
Want more on photography university life?
The Best Illustration, Design and Photography Contests For Students
Advice from Professors and Grads on Creating an Art Portfolio for School
Clocked: An Art Student's Guide to Schedule-Free Productivity