Do you feel like your graphic design career momentum has stalled? Thankfully, there are many ways to kickstart your graphic design career! From learning some additional skills to exploring new industry opportunities, this guide will take you through some strategies you can start trying out today.
If you follow these graphic design career tips, you should be able to pick up some great new experience that will help you beef up your online graphic design portfolio. Why is this so crucial? Well, having a great portfolio attracts more potential clients and helps you land more design jobs.
So, let's get to our tried-and-true methods to take your graphic design career to the next level!
1. Master New Graphic Designer Skills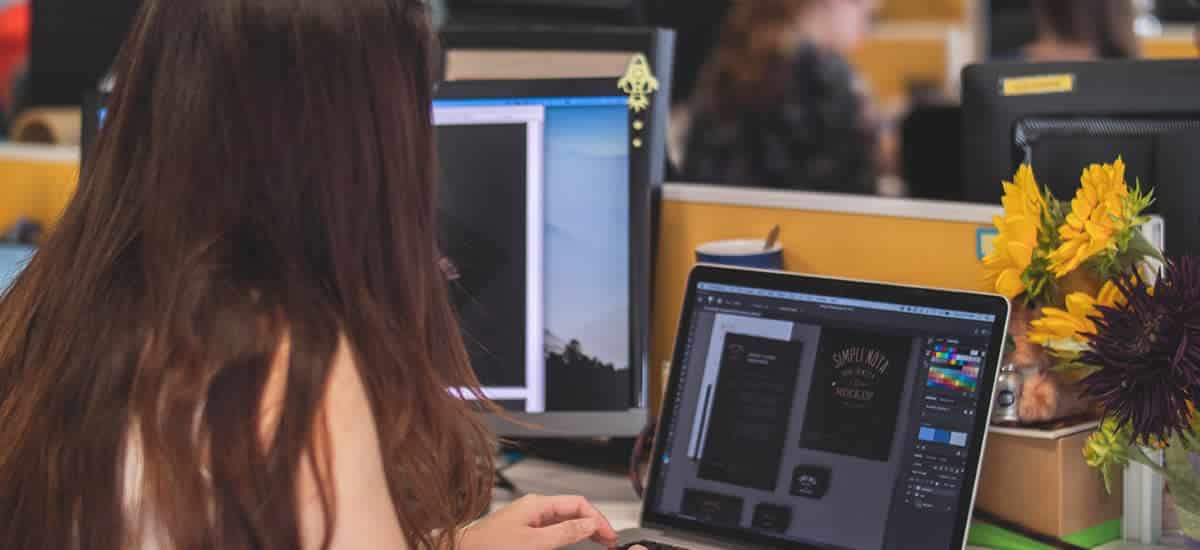 Graphic design is a fast-paced industry. The tools of the trade are always changing and getting updated, so it's important to stay on top of the latest developments. It's the only way to ensure you have the skills that employers are currently looking for.
This is why it's important to invest some time expanding your graphic design skills list. That includes developing both hard skills (like knowing how to use the latest software) as well as soft skills (like time management and client relations). Here are the graphic designer skills you should work on mastering:
Hard Graphic Designer Skills
Hard skills are specific, measurable skills such as the ability to use particular software programs. These skills are all things you can list on your portfolio as qualifications, as they'll add to your credibility as a professional graphic designer. These are some of the key graphic design programs:
Adobe Illustrator CC is known for its steep learning curve, but this graphic design program is also regarded as the premier choice when it comes to professional vector graphics. So it's an important tool for graphic designers to be comfortable with.

CorelDRAW can offer a more user-friendly option than Illustrator and it has almost all of the same capabilities. It's designed for Windows operating systems, so you can't use it on a Mac without also using a utility like Boot Camp. But it's worth it to spend some time learning both programs as it will show employers you're flexible.

Adobe InDesign CC excels at creating multiple-page layouts and text-heavy designs. Recent updates have added more features to the program to enable design for things like iPad apps, eBooks, and interactive online documents. So if you haven't yet tried out those features, it's worth spending some time developing your InDesign skills.

Adobe Photoshop CC is the go-to photo editing tool. But it has also become a favorite among graphic designers as it can be used to create some photo-realistic text effects, vector art, and illustrations. So make sure you understand the ins and outs of Photoshop, including all the latest updates. The latest version offers new features including a built-in color wheel, a symmetry mode that lets you make brush strokes in a perfectly symmetrical pattern, and the ability to edit text by double-clicking with no need to change tools.
Soft Graphic Designer Skills
Soft skills are less tangible than hard skills, as there's no way to really measure them. Some soft graphic designer skills include time management, flexibility, and the ability to work collaboratively. You should strive to develop these skills and find ways to show them off to potential clients (for example, by writing some case studies or blog posts on your portfolio). Employers tend to put a high value on these soft skills because they are more difficult to teach than hard skills.
Time management is an important skill for anyone on the graphic design career path. If you're able to complete projects quickly and stay on top of multiple tasks at a time, it will help you land more gigs and be successful. Check out these productivity tips for designers and this guide on the time management skills every freelancer must master.

Client relations is another graphic designer skill that is essential to your success in this industry. Besides helping you get hired for more projects, developing your skills in client relations management will come in handy when you're explaining your ideas to clients and handling the approval process. So take a peek at these pointers for managing client relations!

Many brands use social media to connect with their audiences and will go to graphic designers to help create content for their posts. The top graphic designers understand the various social media platforms, what makes them different, and what kind of content excels on each. Need some tools to help you create graphics for them? Our round-up of social media graphics apps will set you on your way.
The best way to stay familiar with the latest developments on social media is to use a few of the various platforms regularly. Whether you just mess around with a personal account for fun or use social media to promote your design work, this will help keep you from falling behind the curve.
2. Take Some Graphic Design Training
While there are many great schools that offer graphic design programs, there are also a ton of free online graphic design courses to help you develop your skills. So before you decide to shell out tuition, check out some of the online resources that are available. They range from InDesign tutorials that will take you through various design tasks and projects step-by-step, to more involved online courses like those offered through MIT's OpenCourseWare. You can use this training to expand your area of expertise and take advantage of some new graphic design career paths.
3. Explore New Graphic Design Career Opportunities
There are a variety of jobs that are related to graphic design, and, with the arrival of new technologies, the list is rapidly growing. Depending on your skills and interests, several different graphic design career paths could be a good fit for you, including:
The job requires knowledge of both graphic design and computer programming. It involves creating the look, layout, and features of a website, as well as handling maintenance and additions. To learn more, review our essential website design tips.
User experience designers shape how a website, app, or product feels. They need to be able to figure out users' needs and apply that information to design an enjoyable or compelling experience. The job requires a mix of creativity, technical knowledge, and problem-solving skills. The duties can include handling visual design, content, controls, branding, and user research. For more info, here's our guide on how to become a UX designer
This job usually requires a decent amount of formal education. You typically need a master's degree to teach at the postsecondary level. Alternatively, you can always host your own workshops or online classes. The responsibilities involve providing hands-on instruction using industry-standard software, as well as covering the basics of typography, color theory, and design principles. To learn how to take the first steps, go through our guide on how to get a teaching job
Virtual Reality
There are also some related jobs you probably haven't even considered, such as graphic design for virtual reality and augmented reality. As these technologies have exploded in popularity and accessibility, skills in these areas are in high demand. And getting started may be easier than you think. For instance, take a look at these tutorials to help you use VR in your design work. They include some simple, easy-to-follow graphic design training that would make a great first step into the world of VR design. We love this beginner's guide, How to Make a VR App with Zero Experience.
Even if you are not looking for a new graphic design career opportunity, it's a good idea to learn at least the basics behind these jobs. For instance, developing your coding skills and learning some of the terms related to UX design, VR, and AR, can help you speak intelligently with clients about the latest trends and technologies.
When it comes to gaining professional experience in these areas, you can take on smaller freelance projects to get started.
4. Find Some Freelance Gigs
If you typically work in full-time positions but find yourself between jobs, or just want to take your graphic design career on a new path, you should think about pursuing some freelance work. It will help you gain more experience and can lead to more permanent positions if you prove yourself to clients.
There are freelance design job websites that make it easy to see what opportunities are out there. Some of them include 99designs, Fiverr, and AwesomeWeb.
On the other hand, you can try to draw clients to you by promoting your services on social media. Instagram is your best bet for landing graphic design gigs, so focus your efforts there to start. Another great way to draw clients to you is to make sure you have a stellar online portfolio website.
5. Get Inspired by the Top Graphic Designers
Whether you are looking for some inspiration for your next project or just a way to stay motivated in your career, you should keep an eye on what the world's top graphic designers are up to. Besides getting your creative juices flowing, checking out the portfolios of great designers should give you something to aspire to. In addition, it can also help you identify current trends in the industry so you can adapt them into your own work.
To start, check out this list of 20 female designers you should be following on Twitter. Also, keep an eye out for articles and blog posts where successful designers offer their tips, like these ones with Wade Jeffree](/magazine/resources/design/wade-jeffree-designer) and ADAMJK.
6. Update Your Graphic Design Portfolio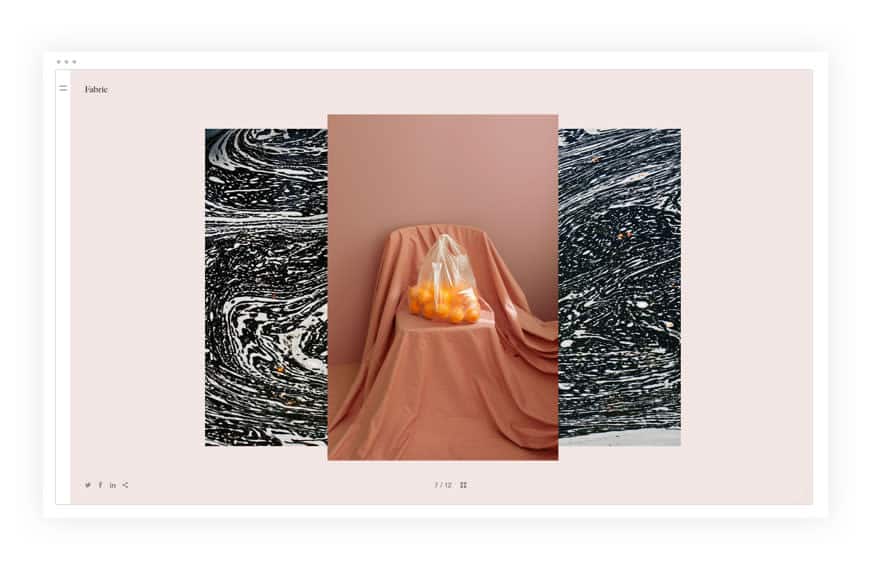 Our most important graphic design career tip? Updating your portfolio is one of the easiest and fastest ways to take your graphic design career to the next level. That's because it's often the main way potential clients will judge if you are the right designer for a particular job.
One study showed that 71 percent of employers agree that the quality of a portfolio site influences their decision on whether to hire a candidate! So how do you make sure you have the best design portfolio possible?
Choose the Right Platform to Boost Your Graphic Design Career
Go with a website builder that caters to graphic design pros. Look for an online portfolio that offers customizable templates to help you make an attractive site that works with your style. Some other great features to look out for are a built-in blog and client proofing galleries.
Start Blogging on Your Portfolio
A blog can help improve your graphic design career in several ways. First of all, it helps draw more visitors to your site. Due to the way Google ranks search results, having a blog as part of your portfolio will make it appear higher up in search results. That makes it more likely potential clients will find your site and decide to hire you.
And, if you choose the right topics for your blog posts, you can use it to show off your expertise and commitment to creating great design. For instance, consider writing some tutorials for particular design tasks or software. It's a chance to demonstrate what you know.
Some other options include blogging about what inspires you, work that you admire, or non-professional design work that you've done for personal development or enjoyment. All of these topics give visitors a window into what motivates you and all the thought that goes into your designs.
Streamline Your Client Approval Process
At times, the client approval process in graphic design projects can be very challenging. If you don't have a well-organized way of letting clients preview your work and provide feedback, it can quickly become a time-consuming and stressful process.
Luckily, there are online portfolios that make it easy to share a draft of a project with your clients, allowing them to approve your work or suggest changes. Look for a portfolio website that comes with that client proofing option, so you can easily set up a password-protected proofing gallery.
Carefully Curate Your Portfolio
When potential employers visit your portfolio, they're usually looking for a quick way to see what you're capable of. So when it comes to selecting the design projects from your graphic design career to show off, you should be very picky. Instead of worrying whether you have enough content, focus on only including projects you are particularly proud of.
If you have plenty of work that you want to show off and need some help narrowing it down, you can always go to another designer, whether they are someone you've worked with in the past or just a friend. Having a second opinion can really help.
Also, consider the types of jobs you're currently seeking. If you recently applied to some graphic design jobs with a specific focus, you can tweak your portfolio to show off work you've done in that field. For some more tips, check out this guide on how to choose which portfolio images to use. And to show off your designs in the most compelling way possible, take a look at these free PSD mockups.
Looking for a design portfolio that scales? Attract clients with a professional website that highlights exactly who you are as a designer. Start your free trial with Format today!
Add Some Case Studies
You can feature more than just your design images on your online portfolio. Why not steal a move from the top graphic designers and add some case studies to paint a more complete picture of your abilities? A case study is a chance to talk about all the work that went into a project, why you took the approach you did, and how you overcame challenges.
To learn how to do it, take a look at this guide, How to Write a Design Case Study.
Design a Portfolio Logo
Creating a logo can help you build a brand identity for yourself. That's useful because it will help potential clients remember you. At a glance, a logo can give people a sense of your style, and it can stick in their mind long after they've left your site. Check out these nine tips for designing your portfolio logo for some inspiration.
Put These Graphic Design Career Tips into Practice!
Now that you know some of the many ways you can take your graphic design career to the next level, the trick is to start putting these tips into practice today. Choose which ones best apply to you and the direction you want to take your career, and get started. We know you can do it!
Looking for even more ways to jumpstart your graphic design career?
The Guide to Graphic Designer Salaries and How to Negotiate
Well-Designed Career Advice for Design Graduates
8 Graphic Design Projects to Cure Your Creative Block