If you're a photographer looking to expand your skillset, exploring various creative photography ideas can be incredibly beneficial. Having a diverse online photography portfolio is crucial for attracting potential clients, as they want to see work that complements their own project goals. With an abundance of innovative photoshoot concepts, this comprehensive list will inspire you and ignite your creativity, providing you with plenty of captivating themes to pursue.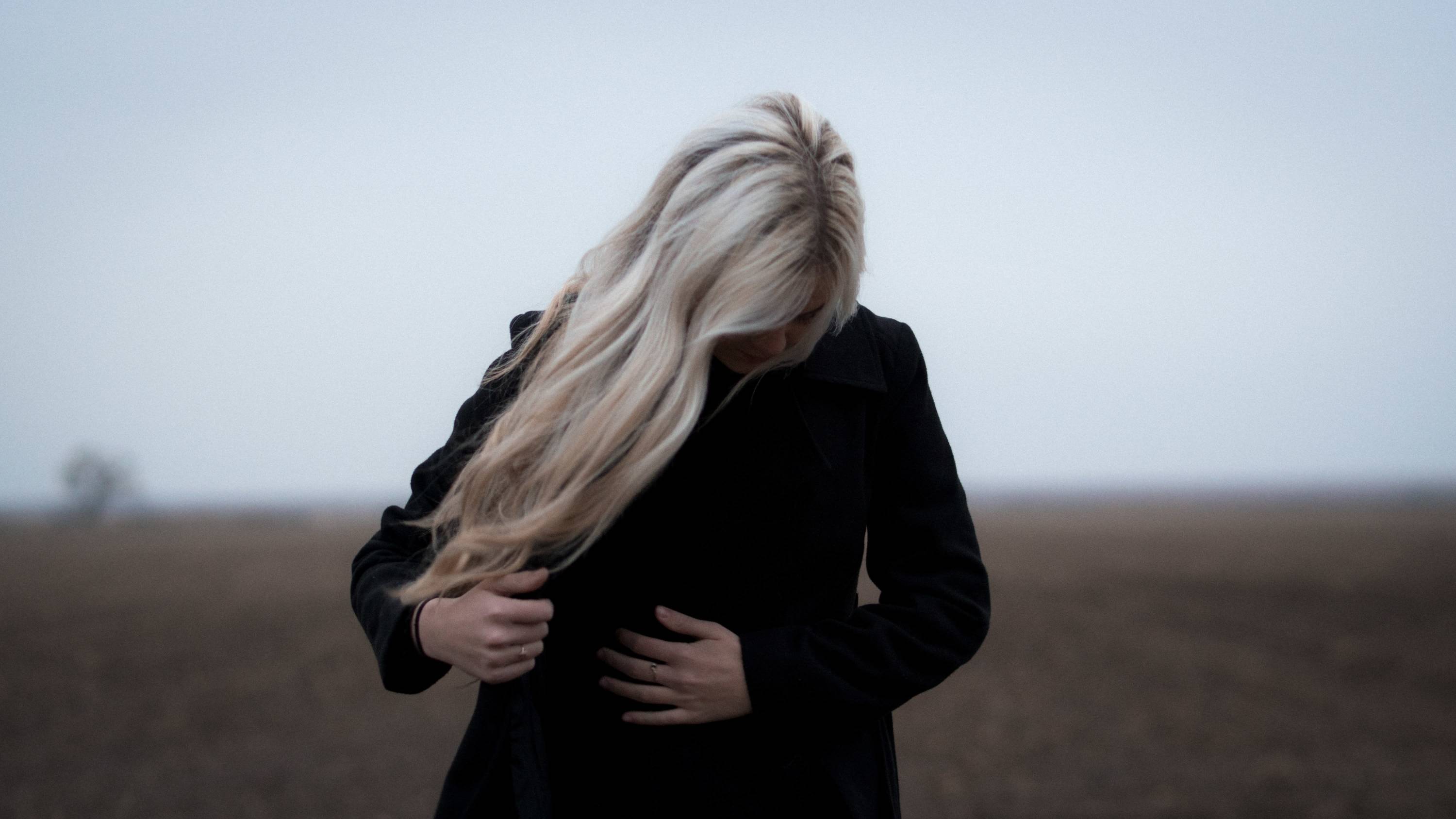 Portrait Photography Ideas
If you're looking for some portrait ideas to explore on your own, consider trying out the following concepts:
Try playing dress-up. Animals in human clothing are infinitely entertaining. If you shoot pet portraits regularly, you can have a few things on hand for this type of shoot. Use professional lighting. Since most of our pet pics are quick phone snaps, a professionally studio lit portrait will really stand out. You also don't need a large space for most pets, so a simple tabletop setup with a collapsible background will do the trick. Get creative in Photoshop. There are lots of awesome Photoshop tutorials that will help you transform that pet portrait into something really special.
Brainstorming wedding photography ideas before the big day will help things run much more smoothly!
Shoot your couple photoshoot ideas analog. Snapping a few rolls on film is a really unique wedding photo idea, and your photos are bound to stand out. You can capture some unique engagement photos this way, too, so run it by your clients as a pre-wedding photo idea. Another cool pre-wedding photography idea is to capture some couple picture poses in their own home. There are lots of special moments leading up to the wedding, so make sure to focus on those, even if you have tons of wedding picture ideas. For a pre-wedding shoot idea, ask the couple to each bring something they used to love as a kid. It could be a toy, magazine, or whatever else may have been special to them. Shooting them on their wedding day holding that object makes for a really special picture! This can also be an engagement picture idea.
Your client will definitely have some maternity photo ideas of their own, so when you're working on a pregnancy photoshoot it's a great idea to listen to the parents to be and make sure you help them achieve the pregnancy photo ideas they have in mind. Having said that, here are some foolproof maternity photoshoot ideas that anyone is sure to love:
Set your maternity photoshoot in nature. Pregnancy is all about bringing new life into the world, and what better way to do that than to take advantage of the most beautiful natural locations in your area? A fun maternity picture idea is to bring some paint into the mix. If the mom-to-be that you're photographing already has kids, they can create some art on her belly; if not, you can get creative yourself or even hire a pro. This could be a hilarious pregnancy photo shoot idea with the husband involved as well. Lots of maternity shoot ideas involve cute little props. Does the couple have a hobby they love and can't wait to share with the little one? Try to incorporate it into your pregnancy photoshoot ideas! Make sure you include some pregnancy photo ideas with the husband or partner. While the belly is the main event, this is also a special family photoshoot that everyone should be included in.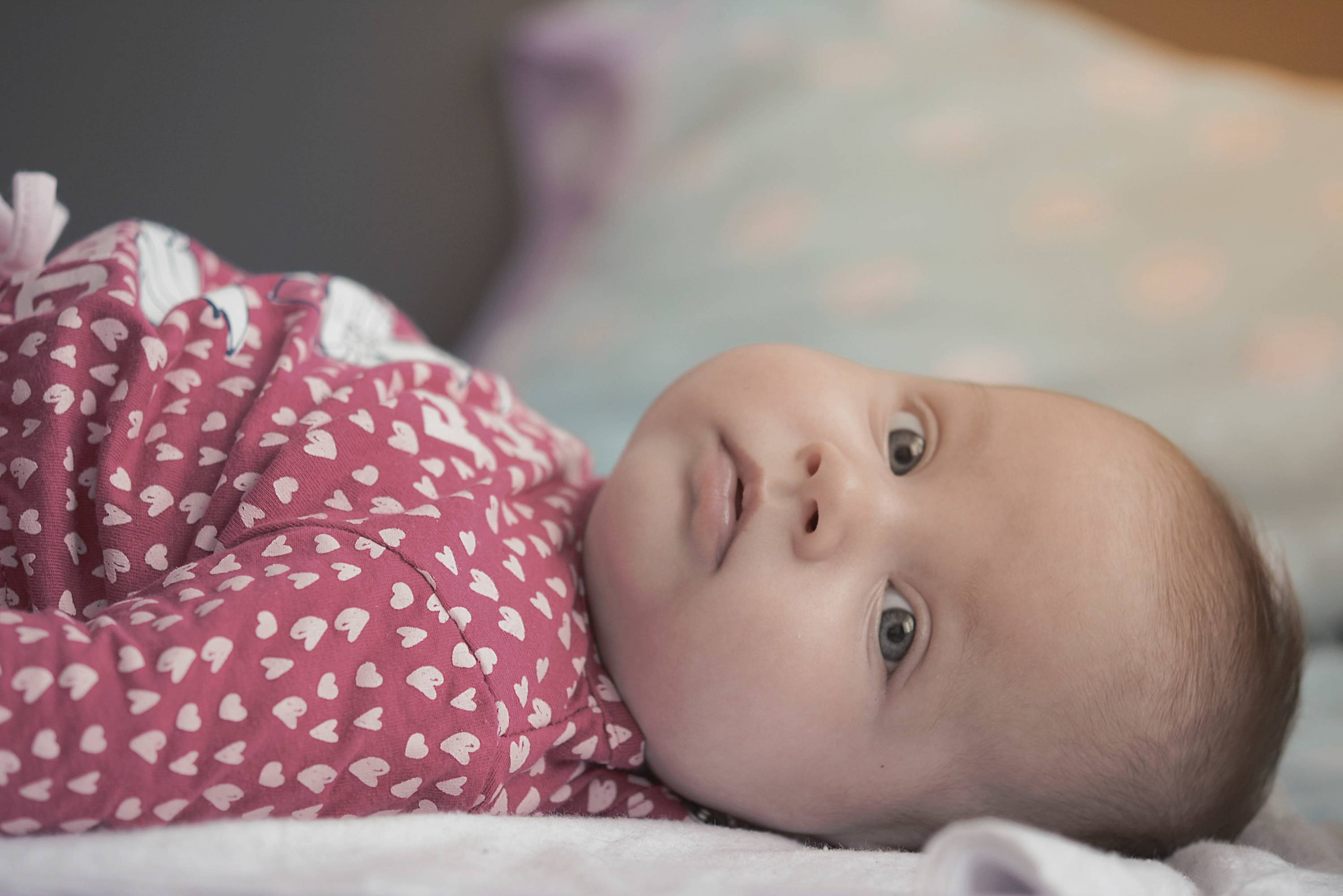 A fun baby photo idea is to have some cute mini props on hand, such as a baby-sized boat. Get creative with the styling and you're sure to end up with some really whimsical and creative photography ideas. Another photography idea that new parents love is to capture their little one yawning. They do this a lot, so just be ready with that camera for an awesome baby photoshoot idea!
Recreate an old family picture. This is a fun family portrait idea that's going to get everyone laughing. Find an old photo they all love, and stage it all over again for an unforgettable family picture idea! Work with the seasons. Look into fall family photo ideas, family Christmas photo ideas, and other photoshoot themes that fit the season. Bring in seasonal props and have your subjects wear outfits that go with the time of year. Christmas photoshoots are a great time to bust out those elf ears and other props. Ask what Christmas photoshoot ideas your clients have! Get creative with family photo poses. Laying-down pictures can be fun, as can family picture poses from the kids' viewpoint. Another family photo idea is to skip the family portrait poses and have everyone goof off or play a game—you'll get some priceless candid shots!
Play around with DIY lens and light modifiers. For a cool photoshoot idea, use things like tights over the lens for a soft-focus effect. Another self portrait photography idea is to use different props to create cool shadows. If you come across an interesting picture idea, DIY it. Look for handy portrait photography accessories that help you to take those pictures yourselves.
Put space between your subject and the background. That way, you can get a nice bokeh effect and the picture will look super-professional. Make your subject pull some silly faces, or make them laugh, before taking the regular headshot. They will look so much more at ease in the final pics.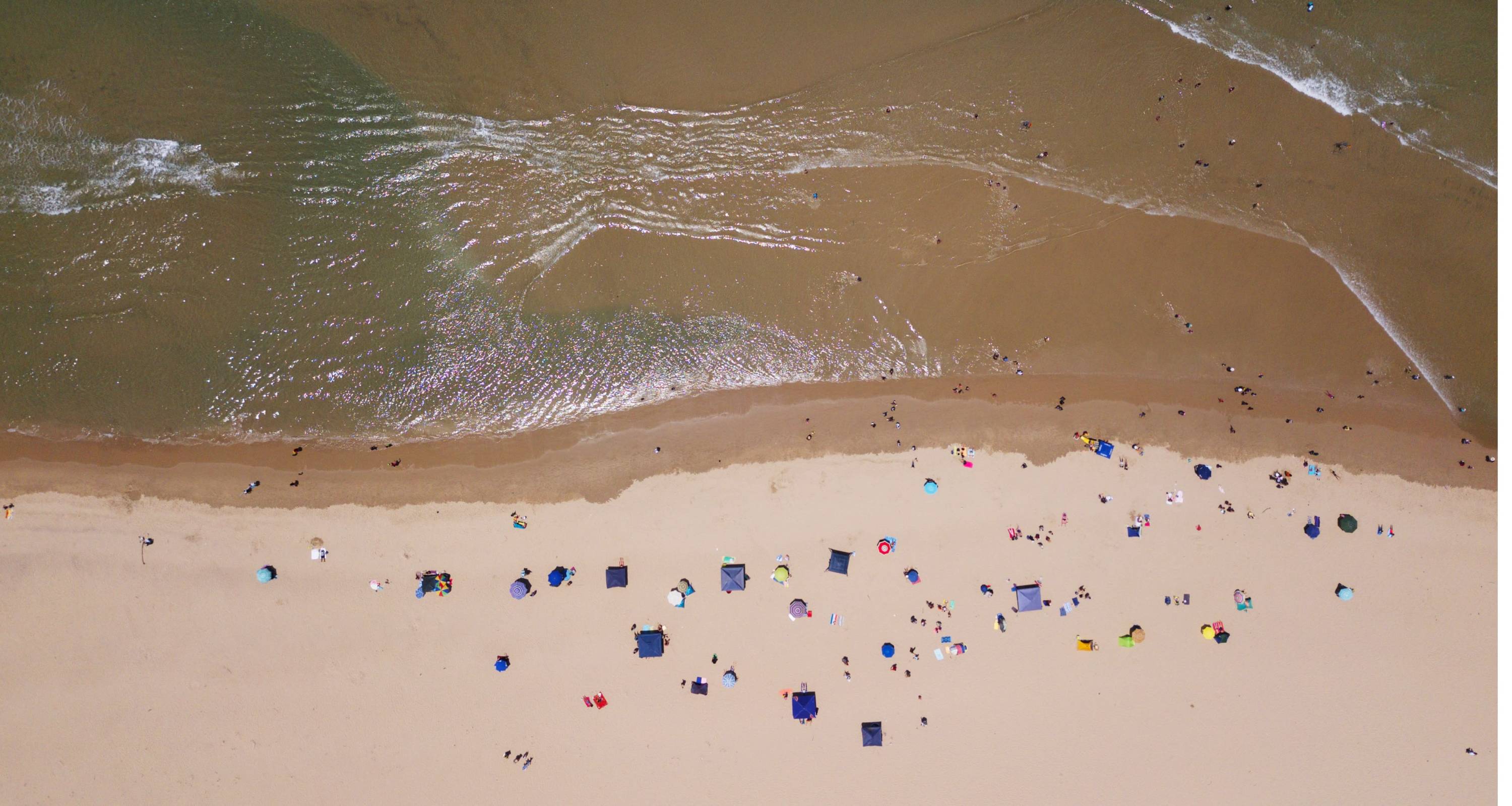 Outdoor Photography Ideas
Landscapes are a great photoshoot theme because you can sell them as prints from your landscape photography website. Try these landscape photography tips at your next shoot:
Capture some sunset photos. If you stick around to get some sunset pictures, you'll see the landscape bathed in warm light that will totally transform the shot. Sunset landscapes are a great addition to any landscape photography portfolio. If you're new to this photoshoot theme and are wondering how to take landscape photos, make sure you familiarize yourself with landscape photography settings. They're a bit different than what you'd expect in a studio, but the good news is the abundance of natural light works in your favor.
Wondering how to photograph landscapes at night? Get yourself a really good tripod, and take some long exposure photos. A great landscape photography technique is to create depth by having something in the foreground of your landscape photo.
There are a lot of creative photoshoot ideas when it comes to shooting wildlife. You'll have to be patient, but the results are worth it!
One photoshoot idea? Get low. If you're new to this photoshoot theme, you'll be amazed to see how many critters, from insects to mammals, you can see if you just lay down with your camera ready. Make sure you get a long lens, and then use it to focus on the creatures' eyes!
Not all outdoor photography is about nature—sometimes it's about our built environment, too.
Create a photo series idea based on buildings in your city. That way, your images will tell a story and you can sell them as a series on your portfolio website. Another unique photography idea is to try to shoot the architecture in a way that you don't normally see it. For example, if everyone shoots the famous facade of a building, come up with an indoor photography idea to show people some other interesting but lesser-known detail.
Creative Photography Ideas for Different Times of Day
Make sure you have the right camera settings for sunset. Beautiful sunset images usually require shooting RAW, with a high aperture and low ISO. Sunset photography is a great time to create some silhouette pictures. Make that beach sunset picture interesting by shooting it in black and white. Most photos we see are in color because the sky is so beautiful, but the black and white effect is gorgeous, too!
Night sky images can be unforgettable, as night photography captures the world in a whole new way. Try these tips the next time you're shooting in the evening:
Get those cool star trails by using a long exposure camera for your night sky photography. Nighttime photography makes for some really cool urban pictures, so find an area in your city with lots of neon signs and go to town.
Everyone thinks of shooting during the golden hour, but high noon can produce some cool effects, too.
Embrace shadows. The hard light of noon creates some interesting shadows that can really make your photos pop. Look for reflections. In clear water, you'll get the sharpest reflection in the hard light that you get around midday.
Learning a few rules of composition will make those photos of yours look seriously professional.
Rule of Thirds Photo Composition Tips
One of the most important photography composition rules is the rule of thirds. An off-centre composition looks more pleasing to the eye, so divide your frame into thirds horizontally and vertically, and place your subject closer to the intersections. This principle of composition also works great for taking landscape photos, because you can place the horizon along one of the two lines rather than right in the centre.
Along with the rule of thirds, leading lines will really help you master image composition.
If you're shooting outside of a studio, there are tons of things that can be used as leading lines. Roads and shadows are good examples, but get creative. You don't have to have just one leading line in your image. If several leading lines intersect, use them.
Light Photography Tips
Learning how to properly key light a photo is a great skill. A high key light will give you a bright, upbeat image, and a low key light will help you emphasize drama and shadows.
Try low key lighting your next boudoir photoshoot for a dramatic, sexy effect. A high key light is perfect for those couple picture ideas or other times you want to evoke joy and happiness since it brightens up the whole picture.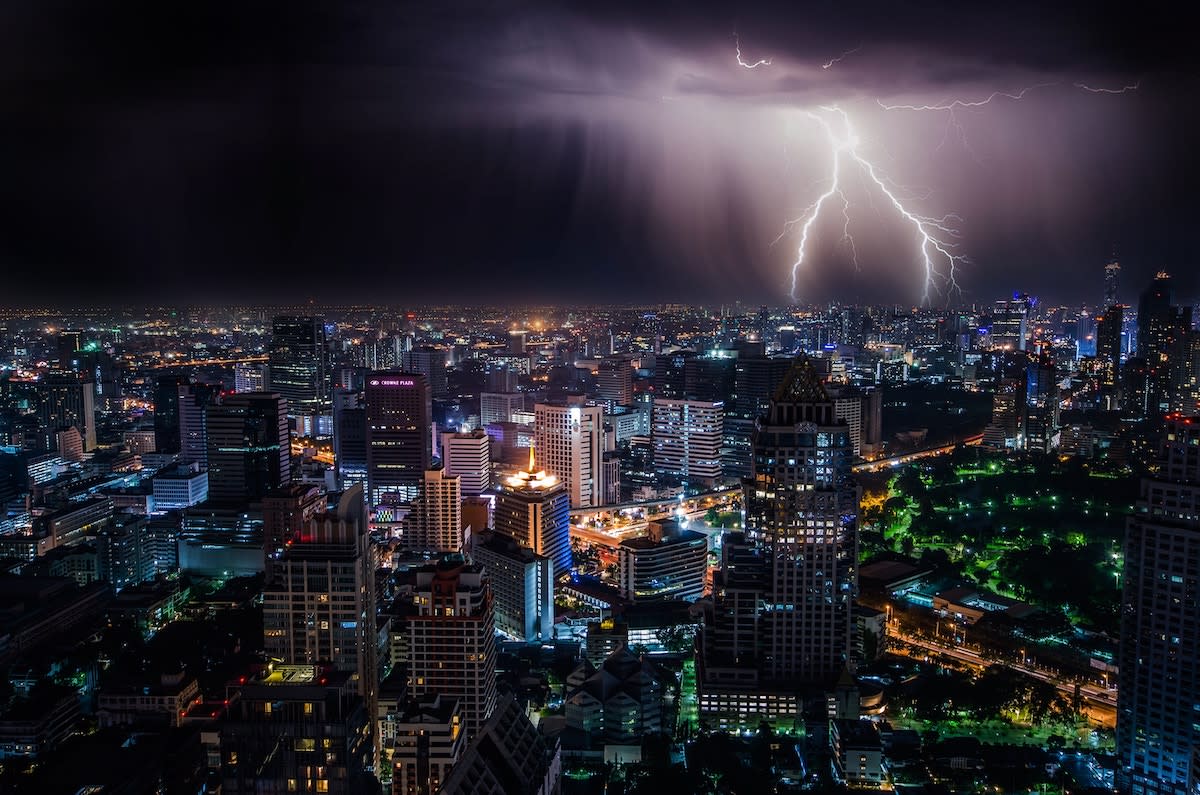 Get a good lightning trigger for your camera, so that the shutter goes off at the perfect moment. A good lightning camera is usually a DSLR, so it's best to leave the point and shoot at home. Wondering how to photography lightning in a fresh way? Try framing your photo so that the lightning falls between some interesting features, such as trees of buildings. Pictures of lightning over water look seriously cool and make for great art prints. While lots of lightning images are taken at night, try taking those lightning photos at a different time of day, when there's still some ambient light, for a different approach.
Want to know how to take a silhouette picture? It's easy with these photography ideas:
Take your silhouette images in the evening, when the silhouette will be visible against the beautiful colours of the sunset. Silhouette photos are all about backlight, so always try to find a source of light behind your subject and eliminate any light hitting them from the front.
Long exposures look best when taken on a sturdy tripod with a trigger remote. Even your button pressing the shutter could cause a shaky image. You don't need a super-long exposure for a cool photo: even five seconds can make for a cool effect if you're shooting somewhere with lots of motion, like a busy city intersection.
Styled Photography Tips
This is one of those cases where you want to stay away from flash at all costs; you don't want the food to look shiny or greasy. A great food photography theme idea is to put ingredients in the background of the photo, not just in the dish itself. This photoshoot idea will help your food pics look natural and rustic. A food studio photography idea is to make sure you know the angle you'll shoot from before you start styling the food. If it looks amazing from overhead, it probably won't look as good from the side, so have your final photo idea outcome in mind!
A photoshoot idea for models is to shoot somewhere with lots of things the model can interact with. For example, and outdoor location with lots of plant life will let you explore lots of creative photography ideas. A fun studio photoshoot idea is to create shadow; try using things like plant leaves to place some shade on your subject. On a TFP photoshoot, have your TFP model share their photoshoot theme ideas. Collaboration is one of the best parts of photography, and, since they're doing TFP work, you want to make sure they get prints they're happy with. Another tip about TFP photography is to ensure you bring a makeup artist, hair person, stylist, and anyone else you may need on set. Just because it's a TFP shoot doesn't mean you shouldn't take it seriously.
Since there are no models involved, think about how your photography ideas could be used as stock images. Build a portfolio of product photoshoots that you can use to land new clients.
Wondering how to sell stock photos? Stock pictures and stock art are a great moneymaker because they let you derive revenue off the same stock photo, over and over again.
The best stock photos target a specific niche that doesn't have tons of competition. Try to think of what companies might need that there aren't many photos of. Sell stock photos through multiple channels. There are more than a few stock sites out there, so spread your workaround.
Live Action and Journalism Photography Ideas
The most important tip is to arm yourself with a fast lens. Otherwise, you won't capture that critical live action. Another photoshoot idea is to research the venue where you'll be shooting ahead of time. That way, you can position yourself in the best possible location.
Effects Photography Ideas
Chances are, there are interesting texture photo ideas all around. Look for things like fabrics and patterns in nature. Another texture photo idea is to shoot tethered so that you can see your results on a large screen right away and gauge if the texture is interesting enough to continue.
Make sure you plan your smoke bomb photoshoot somewhere outdoors. Plan your smoke bomb pictures in advance: while color smoke photography looks amazing, those smoke bombs don't last very long. Create a smoke photography gallery in your online portfolio website, dedicated to smoke bomb photos, and you'll be sure to land more gigs with people who want their own!
You don't need a special 3D camera to achieve the 3D photo effect. Look for 3D pictures apps that can help you out. You can also get the 3D image look in Photoshop by taking two images slightly apart and turning them into a single 3D photo.
Make sure you don't let too much light in, or you'll get a blown-out image on your hands. Look for cool textures you can add to otherwise ordinary pictures, such as flowers exposed with a portrait.
Share Your Photoshoot Ideas With Others!
If you are excited to showcase your photography skills and create an impressive portfolio, Format can be your perfect partner. As a portfolio building solution for photographers, Format offers a user-friendly platform that allows you to create and customize your portfolio with ease. With its built-in blogging feature, you can effortlessly share your unique creative photography ideas and gain traction online. Additionally, Format offers a free trial option, so you can explore its features before making a commitment.
Ready to build an online photography portfolio that will kickstart your photography career? We've got you covered. Start your free trial with Format today!
Now get out there and bring those photography ideas to life!
Want more photography inspiration? Check these out!
Follow These Instagram Accounts for a Daily Dose of Inspiration
Out Ultimate Portfolio Inspiration List
10 Ways Artists Can Get Motivated — And Stay Motivated