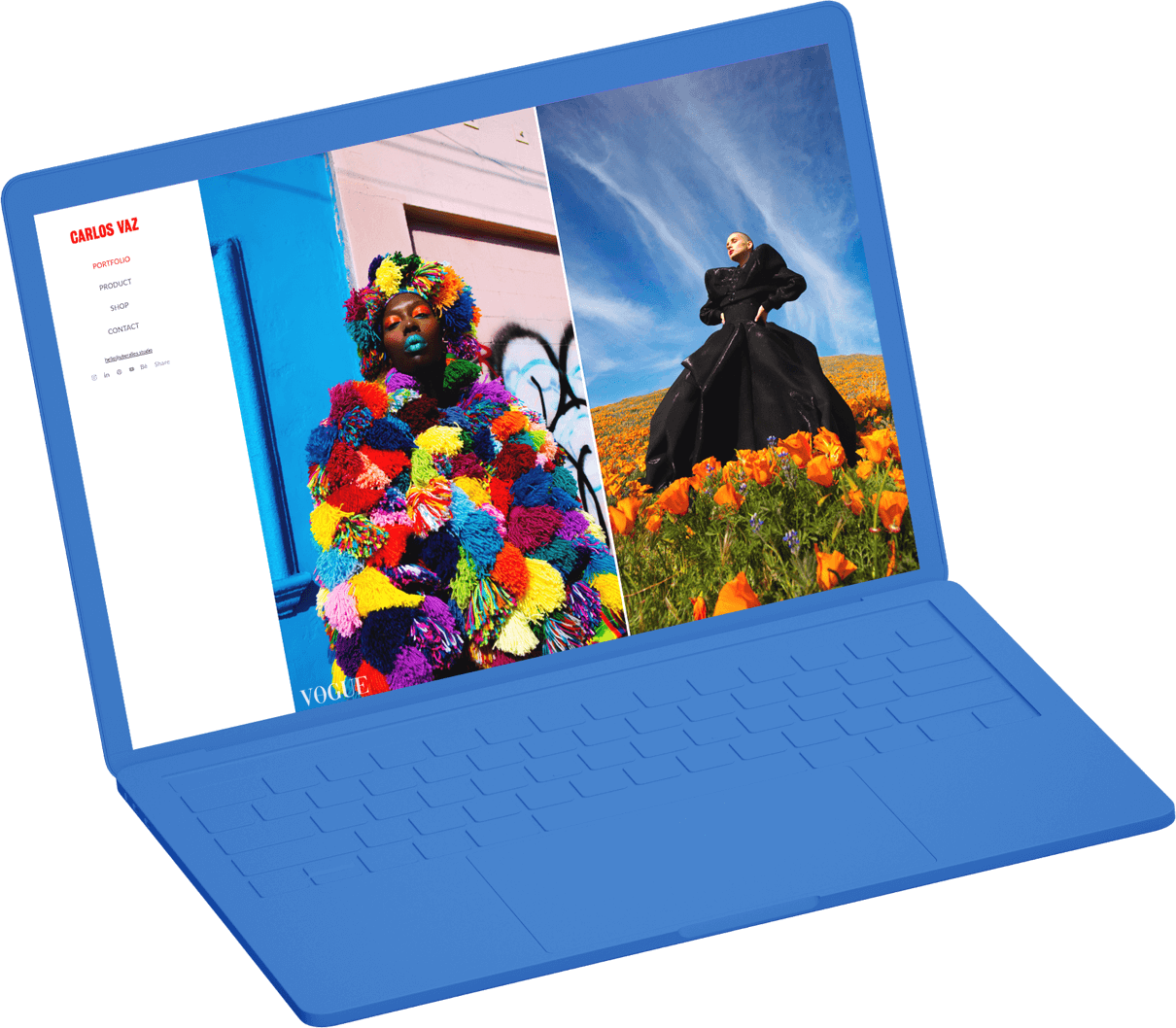 How to Get More Photography Clients
The complete guide covering how to get photography clients, breaking down the best way to market your business to attract potential customers.
Being able to attract new clients is a key part of making a living as a photographer
Being able to attract new clients is a key part of making a living as a photographer. Your existing clients may think you're the best photographer around, but drawing in new people and convincing them to hire you can be a more difficult task. This guide will help you build your brand and show you where to look for potential clients.
We'll explain how to get photography clients using some simple, easy-to-follow methods. If you follow these tips, you'll learn some great photography marketing tricks that will have you finding more photography clients—fast.
Get more photography clients with this comprehensive guide.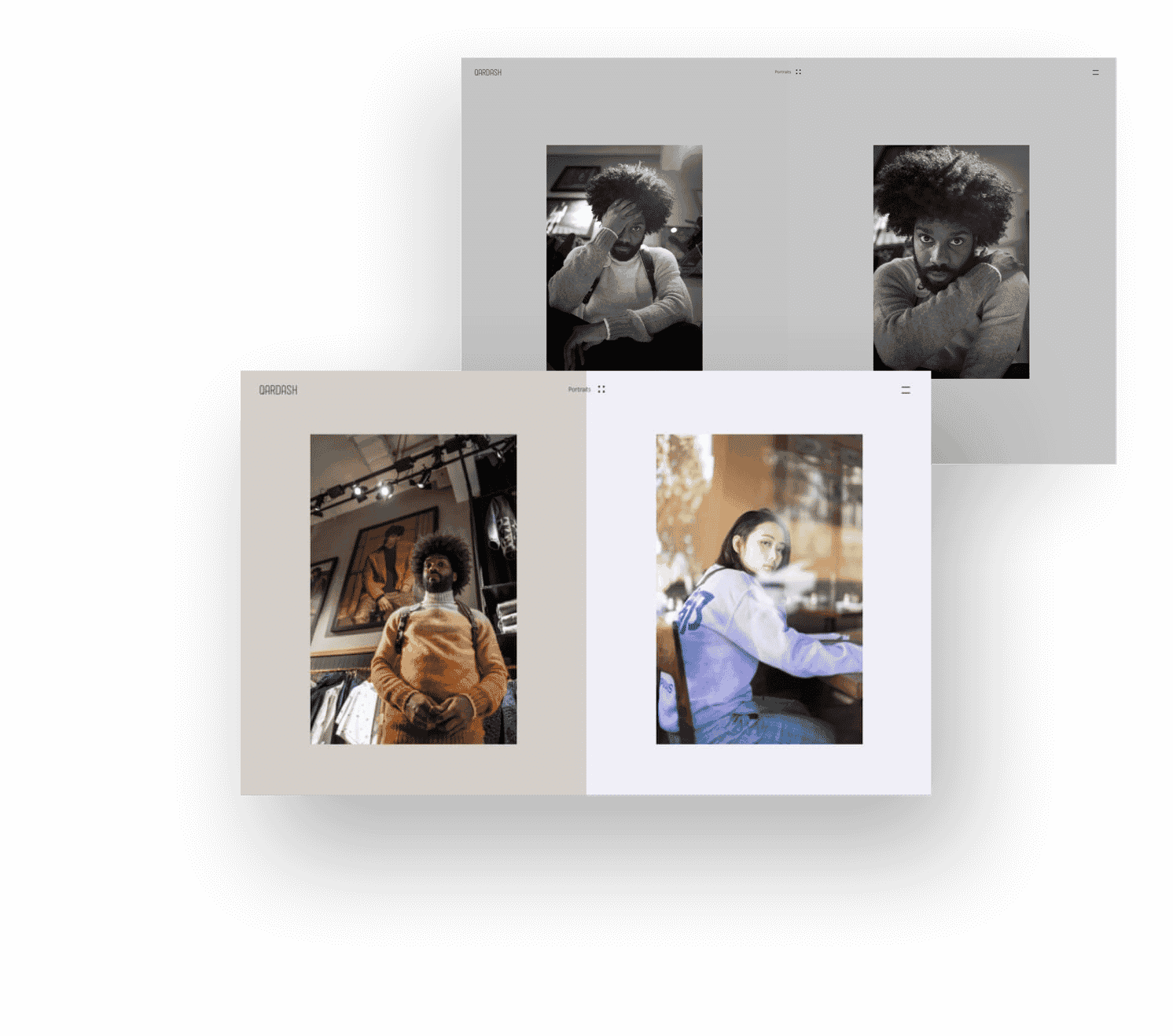 Build a Great Portfolio to Get More Clients
Building a great online photography portfolio is the most important part of how to get more photography clients. It's the first place potential clients will go when they are trying to learn more about you, and it will inform their decision on whether to hire you.
Since it plays such an important role in finding photography clients, it's essential you choose the right platform for your portfolio.
Find a Good Website Builder. Thankfully, there are website builders designed specifically for photographers—and the right online portfolio can help you get more clients. A great website builder can provide all the tools you'll want, without the stuff you don't need. This makes it as easy as possible to get your online portfolio up and running—and then you can get down to the business of finding photography clients. One thing to keep in mind: you should choose a website builder that offers a free trial so you can see if it works for you and your needs. For some help, check out our complete guide on how to build a photography website.
Optimize Your Portfolio. Now that you have your online photography portfolio up and running, it's time to talk about how to optimize it. If you do it right, your portfolio can play an important role in how to get photography clients.

Add a blog to your portfolio. This will help establish you as an expert, and can boost your search rankings as well.

Posting video can be a great way to set yourself apart from the competition and be a value-add to customers looking for video and photo services.

You want to make sure your prospective photography clients can find you! Bone up on SEO; some online portfolios have SEO tools built right in.

Include a pricing page. If a client is trying to decide between multiple photographers, and your site doesn't provide pricing info, they probably aren't going to contact you to find out your prices. They're more likely to just move on to the next photographer on their list. So make things as easy as possible for clients; always try to include all of the information you think they will be looking for.

Curate your portfolio so it features only your best work. It can be tempting to show off endless galleries of photos to highlight your vast experience. Remember: potential clients probably won't spend a ton of time on your site. So if there are too many images, you never know which ones they are going to see. Instead, whittle it down to the photos you are most proud of—the ones that will really blow clients away and convince them to hire you.
For more tips on how to use your portfolio to market your photography business, check out this guide.
Develop a Brand that Gets You More Photography Clients
There's a reason that the top companies spend a lot of time and money developing their brands—it works! Creating a brand identity for your business helps it stand out in people's minds and creates a sense of familiarity. On top of that, having a brand identity just makes a business look more professional. Those benefits are why building a brand can help when it comes to how to get photography clients. A business's brand can encompass a wide variety of things. It can include everything from the look of the website to the company's values and the customer service experience. One helpful tip when building a brand is to think about your audience and what's important to them.
Are you mainly photographing professionals in a business setting and specialize in corporate headshots? Or are you going to focus on family portraits? Everything about your brand and marketing should be tailored to reach your ideal client.
Here are some tips on how to start building a brand:
Create a logo that stands out. Your logo is like a very concise expression of your brand's personality. It should be simple yet memorable.
Use a consistent style throughout your online portfolio. That includes website design, typography, and tone of writing. Using a good website builder helps with that, since you can simply choose a theme that is stylish, modern, and matches your brand identity.
Pick a Niche to Get More Photography Clients
Focusing on one of the many different types of photography is a great way to establish yourself as an expert. This can be a big help when it comes to how to get photography clients. For example, if you're a portrait photographer, consider focusing on a niche like maternity shoots or even pet portraits.
You might think it will lead to fewer clients because you're not casting as wide of a net. But when potential clients see that you specialize in what they are looking for, they'll be much more likely to visit your online portfolio and hire you.
Be a Good Communicator to Keep Your Photography Clients Happy
An important part of how to get photography clients is responding promptly to any inquiries. When a potential client tries to contact you, if you don't get back to them quickly, they can slip through your fingers.
One way to stay on top of client inquiries is to set up an automated email reply. While automated emails can never take the place of personalized responses, they do help assure potential clients that they'll hear back from you. This is just good email management. The trick is to make sure you follow up as soon as you can.
Exactly what you say in your automated response is up to you. You might simply promise to get back to them soon or give them an idea of how long it normally takes you to respond.
One thing you should consider is including a few short questions for the potential client. The questions could be about what kind of photography services they need, what led them to your site, or what they're looking for in a photographer. This is one way to start building a connection with the client as soon as possible. It ensures that when you get back to them, you'll already know a bit about them, which can help with how to get photography clients.
Want more tips on how to manage client relations? Start here:
Ace Your Client Relations With These 17 Easy Tricks
The Secret to Dealing with an Unhappy Photography Client
How to Overcome Your Fear of Reaching Out to Clients
Make Your Portfolio a Resource
Another secret for how to get more photography clients is to make your online portfolio a source for useful content. For example, you can write some blog posts about photography tips and tricks, or provide a list of links that will be useful to clients. If you do a lot of newborn photography, write some blog posts about how to take better pictures of infants, or a guide on how to make a photo session with a squalling baby go more smoothly. If you're a wedding photographer, include some links to things like venues, florists, and limousine services.
Providing useful content makes it more likely that visitors will spend time on your portfolio. It also demonstrates that you understand what's important to them, and it's a way to show off your photography knowledge at the same time.
This same idea can also be applied to your promotions on social media.
Have a Strong Social Media Presence to Attract Photography Clients
Speaking of social media, having a strong presence on social media is an important part of how to find photography clients fast. Facebook, Twitter, and Instagram are all useful tools to let people know about your services and draw them to your online portfolio.
Before you get started, it's a good idea to spend some time figuring out which social media networks your clients are using. If you're trying to find photography clients on Instagram, make sure your bio is up to date and accurately reflects you as a brand.
How to get photography clients on Facebook
Join Facebook groups where potential clients may congregate. If you're a pet photographer, try joining some local pet groups. You can advertise your services there, or respond to posters looking for pet photography. Just make sure to review the rules around offering your services; some groups have guidelines about when and how much you can post, and whether you can respond to folks directly about your services. You can also join Facebook photographer groups where you can network with other shooters about potential clients.
Create great content. If all of your posts simply promote your business, people will stop paying attention. Include some posts that direct them to your blog posts or provide links to interesting or helpful articles.
How to get photography clients on Instagram
Post regularly. This will help you gather followers, and it's also a way to show potential clients that you're active and are likely to respond quickly. To make it easy, there are post scheduling tools that let you queue up your posts in advance. Make sure to use useful photography hashtags to get infront of potential customers that might be looking for local photographers in your city or town. If you're looking for ways to further expand the usefulness of your Instagram profile to attract clients, is by embedding your Instagram feed in your portfolio. It's also an easy way to keep your portfolio feeling up-to-date.
Create great content. If all of your posts simply promote your business, people will stop paying attention. Include some posts that direct them to your blog posts or provide links to interesting or helpful articles.
Set up a Facebook business page and connect it to your Instagram profile. For one, it just looks more professional than using a personal page. But it also gives you access to more options like receiving customer reviews and turning your photography advertising ideas into reality via Facebook ads. (More on that below.)
For additional info on finding photography clients on social media, take a look at our list of 10 Social Media Marketing Secrets You Need to Get More Clients.
Launch a Facebook Ad Campaign to Find Photography Clients
You might be asking yourself what is the best advertising for photographers? Over five million businesses use Facebook to find clients every month, and you can do the same to boost your photography business. Paying for advertising on Facebook is a great way to take your photography marketing to the next level. And if you think you can't afford an advertising campaign, think again!
One great thing about advertising on Facebook is it is extremely flexible. In fact, the minimum ad spend is only $1. With such a low threshold, it's easy to try it out. Once you see how it works for you, you can start scaling it up as your business grows.
Another benefit of Facebook ads is you can target your ads at specific segments of the population. It will give you the option to filter who sees your ad by location, gender, age, interests, and more.
Even if you serve a broad range of people, it's a good idea to focus on a particular segment of your clientele with each ad. It will give you more freedom to tailor the ad specifically to that audience—which is a big help for how to get photography clients with your ads.
Ready to get started? Here's a checklist of things you need to do to use Facebook ads to find more photography clients:
Create Special Offers to Get Photography Clients in the Door
When you're struggling with how to get clients as a photographer, you might be tempted to offer some sale prices to drum up more interest. But there's one main reason that's not the best idea: it devalues your service.
Once people see your services are available at discount rates, they will be less willing to pay full price. Instead of hiring you, they may decide to wait for the next sale.
So instead of simply chopping your rates for a limited time, you can offer discounts in exchange for something from your clients. Here are a few examples:
Tell clients they can get a discount on their next session if they refer a friend who hires you.

Hold a contest for a free photo shoot, and ask people to enter the contest by posting one of your images on social media. This helps to promote your business.

Offer mini-sessions. The lower cost means new clients will be more likely to sign up. And since they're shorter, it's less work for you and you can take on more sessions.

Offer a discounted session for clients who hire you for a certain number of shoots within the same year. This can help with how to get more photography business by encouraging clients to keep coming back.
Find Photography Clients by Joining Freelancing Websites
There are a variety of freelance work websites that can help you with getting photography clients. These sites are useful because they put you in touch with a large pool of people who are currently seeking photographers.
Here are some freelancing sites worth checking out:
Freelancer is the largest freelancing marketplace in the world. It has more than 18 million freelancers and employers. It covers all types of job categories, including various types of photography and photo editing jobs.
Upwork is a huge freelancing website that's used by over five million businesses. One nice feature is the site analyzes your freelancer profile to highlight ideal job opportunities for you.
Find a Photographer is a freelance marketplace that's run by the American Society of Media Photographers.
How to Get More Photography Clients IRL
Online marketing gives you a wide reach, but nothing beats face-to-face interaction when it comes to creating connections with clients and getting them to like and trust you.
Volunteer to Photograph Events
Volunteering at local events is a great way of finding photography clients. The attendees will see you in action, and the event organizers will probably want to show off the photos on their website or social media. Charity events are a great option, as you'll get to support a cause at the same time.
Once you find an upcoming event, talk to the organizers about whether they would be interested in your services. Then ask if they can promote your business when they post the photos online. They may even be willing to let you set up a display at the event to promote your business.
Alternatively, you can shoot at public events and hand out business cards, encouraging people to visit your site and order prints. For example, you could attend a youth sporting event, ask permission to shoot the players, and then offer to sell prints to the parents.
Connect with Related Businesses
Another tip for how to get more photography clients is to forge relationships with other businesses in your community. For example, if you are a wedding photographer, try to partner with hairstylists, makeup artists, DJs, and wedding venues.
Some of the ways to partner with other businesses include:
Offering discounts for clients that get referred to you by the business.

Taking photos for their website or promotions in exchange for promoting your business.

Giving them some beautiful prints to display at their place of business.

Promoting them on your website and asking them to do the same.

Enter local art shows and craft fairs.

Attend events, like photography conferences and industry conferences.
Use Your Network to Get More Photography Clients
Follow up with old photography school classmates and internship pals and let them know about your business. Join groups on LinkedIn, Meetup, Eventbrite, Groupspaces, DownToMeet, and other social media networks and connect with more established photographers in town. Send them a link to your online portfolio to win them over and attend group events.
People are more likely to hire and refer people they've met in person. So you've gotta go out and actually meet people in person.
Ask Current Clients for Referrals
Referrals are critical to building your business and getting more photography clients long-term. How do you get them? First of all, you need to ensure that you always produce a superior product and offer excellent customer service. Going above and beyond gives existing clients more of an incentive to refer you to others. But what about giving them the extra little push to give you a referral? Here are a few strategies you can use to snag those new clients:
Start with the people you know. Post your online portfolio link on your social media and encourage your family, friends, and colleagues to keep you in mind if they or any of their loved ones need a photographer for something.

When it comes to existing clients, only ask for a referral if you did a top-notch job. You want to make sure the customer is ecstatic about your work and thus in a good frame of mind to make that referral.

Be as specific as you can in making your referral request. For example, if you just did a maternity shoot, you can say that you really enjoyed working together and were wondering if they had any expecting friends who might like a similar shoot. Then ask if they could connect the two of you.

Ask for a testimonial. You can include it on your online portfolio, of course, but you can also share it on your social media and tag the testimonial giver in it, so any friends that see it and your gorgeous shots will hopefully be compelled to hire you, too.

Most importantly: don't forget to thank your clients for any referrals. You want to keep all customers happy, both old and new.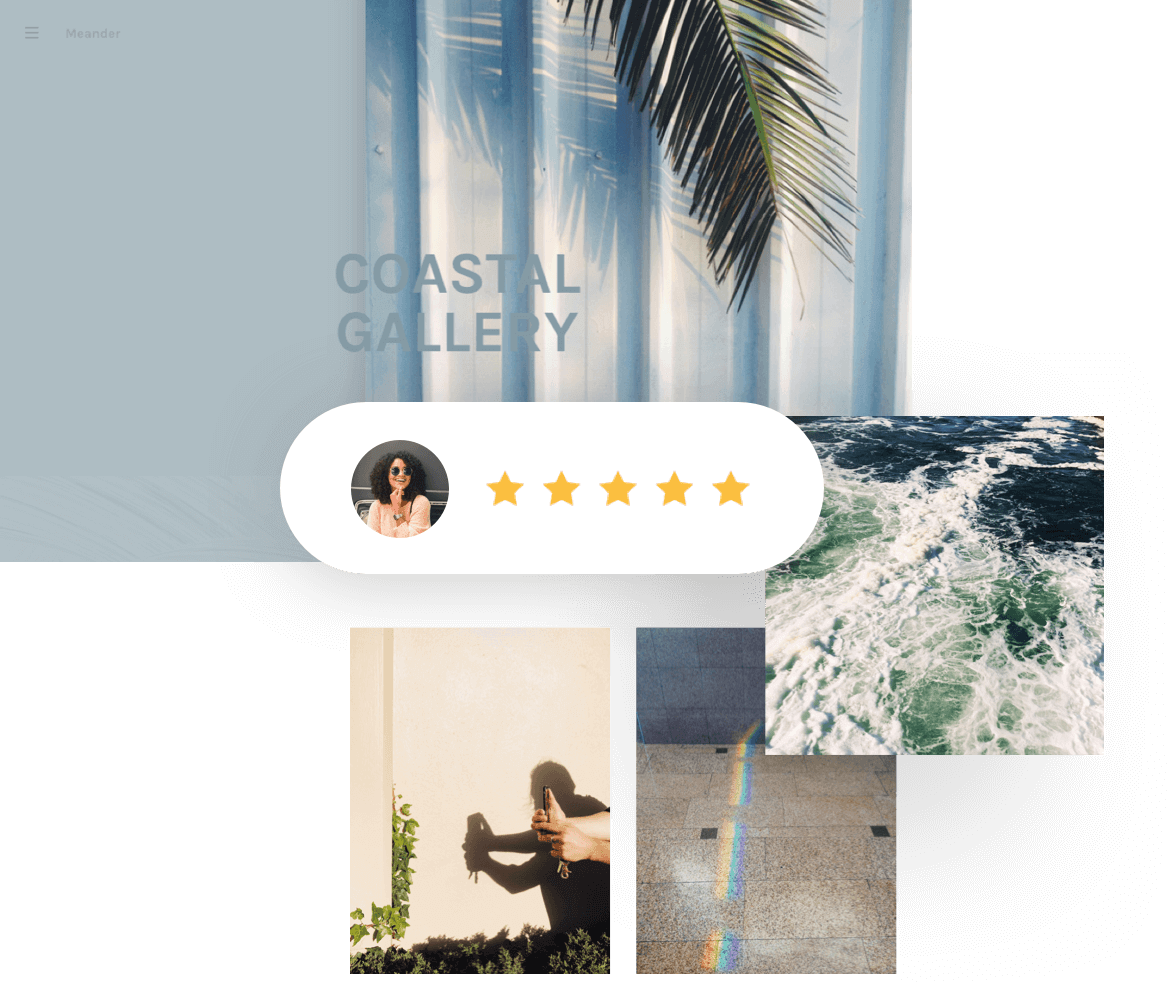 Continuously Build Your Email List at Every Opportunity
Now that you know some of the tricks behind how to get photography clients, it's time to put them to use. Just remember to start by focusing on your online portfolio. Most of these methods work by drawing people to your site where they can get a preview of your awesome photography skills. So make sure your site is fantastic, and you'll be well on your way to finding photography clients.
At every opportunity you should use your portfolio website and every online or offline interaction to add people to your email list. Using a studio management software can help you get started on keeping track of all of your contacts you've built over time. This is useful because these contacts might just turn into future clients. You could easy reach out with special promotions or other incentives to:
Potential clients or leads

Past customers

Potential cross-promotional or charitable partners

Vendors and partners
Updated on June 25, 2020 | By Steph Davidson