During the peak of the pandemic, many institutions offered free online photography courses and DSLR photography courses at a discount, or even for free! While some courses are still available for free, many of returned to normal prices. Even so, these online photography classes are a great way to get started or improve your skills.
If you have a lot of time on your hands and you've been wanting to dip your toe into photography, these are some of the best online photography courses available now.
Trusted Online Photography Certificate Programs
These free photography online courses provide accredited certificates upon completion to bolster your CV while at home. If you are looking to come out of quarantine feeling accomplished, have a look at these stellar photography classes online. While these are our top picks, you can check out more providers in our extensive list of trusted online photography courses.
If you're looking to improve your CV with photography certificates online, why not get your diploma in digital photography from Alison? Completing this 10-12 hour photography course online will earn you an official diploma that you can show off on your photography portfolio website. Alison is also offering a few other courses for free in over 100 languages, including learning skills to work from home, like Excel and project management.
For those who want a more in-depth learning experience, Photocritic offers a one-year free online photography course completely free. This course is perfect for those who have never picked up a camera before: they will walk you through all the basics, even if the only camera you have on hand is your smartphone. Photocritic will send students a new lesson every ten days, and you'll get personalized feedback on every assignment you submit.
Udemy has more than 2000 digital photography courses online, of which over 300 are completely free. With some of the best online photography courses for beginners, you can pick up all sorts of skills like working with Adobe Premiere, commercial photography, and filmmaking. In addition to free photography courses, Udemy has 100,000 online courses covering topics including economics, yoga, and music fundamentals, so you can explore all kinds of new hobbies.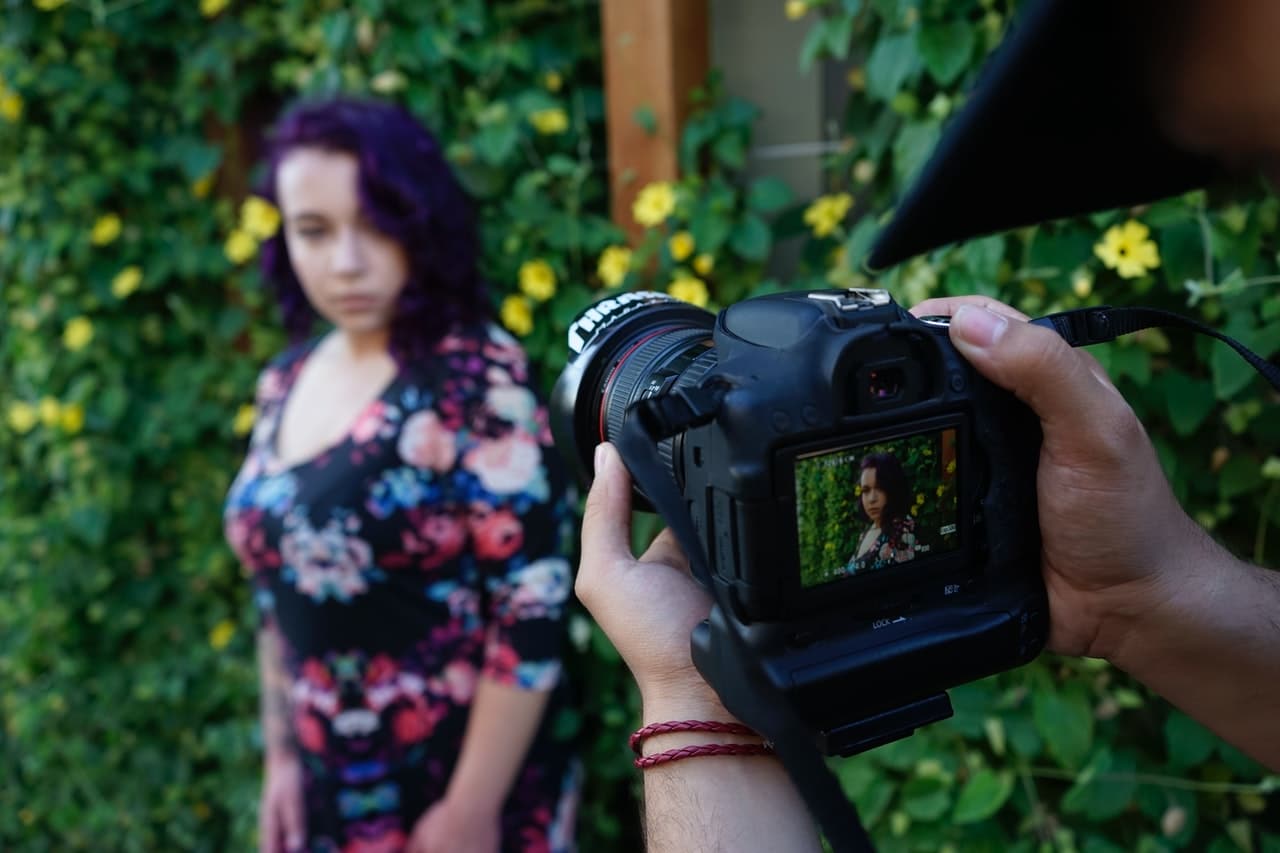 Offered through Class Central, this hands-on photography course explores a variety of techniques as well as the scientific foundations behind them in order to improve students' techniques and teach them how to effectively use photographic software tools. Class Central is also giving free access to over 400 Ivy League Courses, most of which will earn you an official certificate.
Digital Photography for Beginners Courses
If you are just getting started in photography, there are a wealth of free beginner courses, some even with online photography certification to advance your career. To learn photography free from the comfort of your home, check out these great courses below.
A photography class that started from Reddit, r-photoclass was created by a professional adventure photographer from Chamonix, France. This 30-lesson class covers theoretical explanations and basic concepts of photography to get anyone started in photography. If you want to learn at your own pace, this photography class is perfect for you.
This library of free beginner photography classes covers everything you could ever need to know about using your digital camera. Complete beginners can learn about aperture, ISO, and shutter speed and how to adjust those settings as well as learn about white balance, image noise, and dynamic range.
In addition, there is a detailed section on camera lenses and filters, as well as tips for cleaning and keeping your camera, equipment, and photos safe. They also offer free photography courses on photo editing and post-processing, color management and printing, and photography techniques and styles, including composition and photo lighting
Skillshare has thousands of online classes across a range of disciplines, including animation, fine art, web development, business analytics, and of course, photography. They are offering 2 months free for new users, so take this opportunity to enroll in digital photography for beginners course and a ton of related topics all in one place.
If you're looking for a source for hundreds of free online photography courses as well as all the latest photography news, inspiration, and product reviews, DIY offers tutorials on all sorts of topics. Use the search bar to find answers to your specific questions about your camera or photography techniques, or just browse the tutorial section to discover topics you haven't even heard of yet.
Many public libraries offer free access to Lynda photography online courses through your library card. You'll get access to over 900 free online photography courses, covering a wide range of topics like effective storytelling through your photos, using Photoshop, and choosing the right camera gear for your desired outcome. If your library card doesn't give you access, don't worry! Lynda also offers one month free for new users.
While Short Courses might appear slightly outdated, it's a great resource for a ton of free online photography classes like how to use your digital camera and digital desktop lighting, as well as a detailed guide on choosing the right camera if you haven't made the investment yet.
If you are living in the Denver area, the Colorado Photographic Arts Centre is a well-respected provider of photo classes. CPAC is not a for-profit organization that is filled with inspiring professionals looking to pass on their photography experience to students around the local area. They offer flexible courses year-round, including one-day intensive workshops for specific training and longer four-week, immersive courses taught by experienced instructors.
Just purchased a DSLR camera and want to shoot manually? Jerad Hill is a website designer and photographer who began his photography business in 2005. He offers a free DSLR online photography class on his website and teaches the basics of DSLR photography and how to shoot in manual mode. This free online photography course is just over 4 hours in length, so it makes for a great photography class if you have a busy schedule.
If you live in San Diego and are wondering where can I take photography classes, look no further than Outside the Lens. OTL has workshops and full courses for teens and adults alike of all ages and abilities. Since the pandemic, they have successfully moved all of their teachings online and increased their intake of students.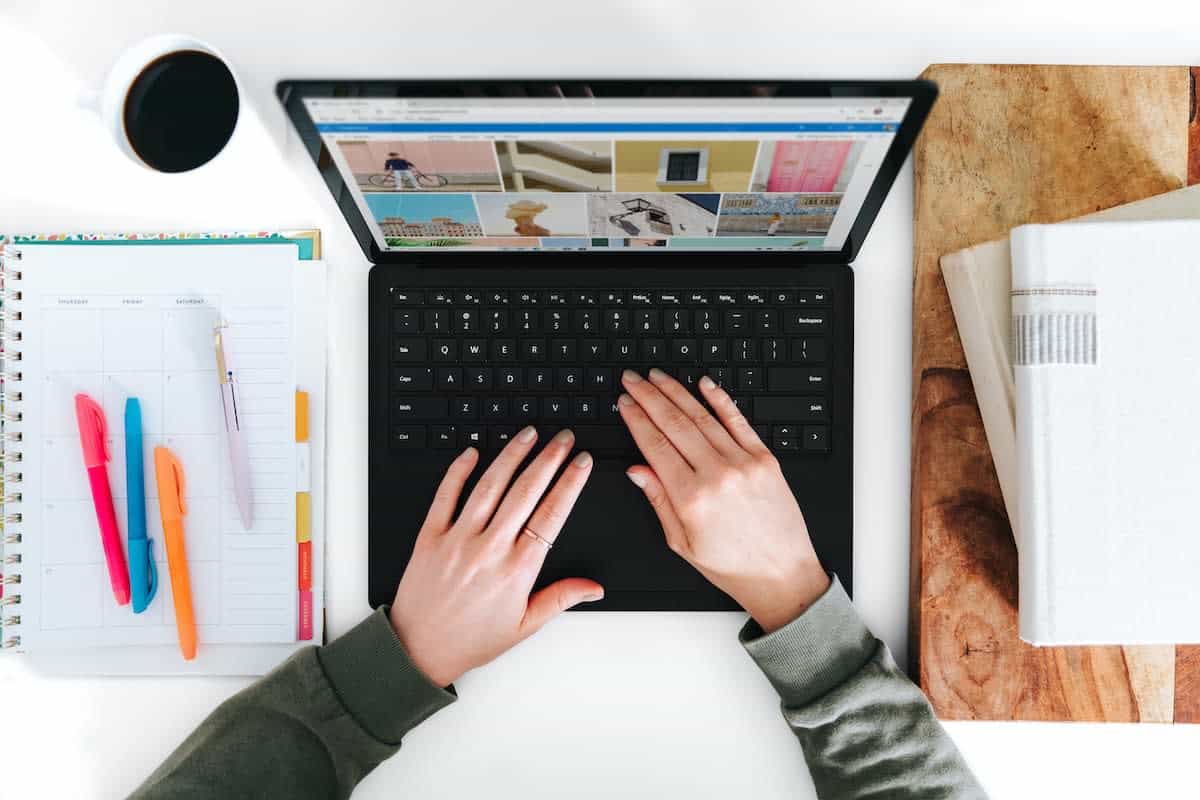 Digital Photography Schools Online
While discounts and free online photography classes are no longer available, these are notable photography schools and courses that you can consider enrolling in.
The NYIP is an online-only for-profit organization offering a range of digital photography classes. While some of these digital photography online courses are paid for, they recently launched a free online camera course that has received stellar reviews among students all over the world. If you need some DSLR online courses to brush up on your technical skills, NYIP is a must.
Nikon Online School is offered by the popular camera brand, Nikon. The online photography courses offered by Nikon span from holiday photos to video creation, environmental portraiture, and more. Courses are taught by professional photographers from around the world, as well as Nikon ambassadors. While a number of free online DSLR photography courses were offered during the pandemic, the photography classes are now paid. Besides their courses, the live stream events are also a great option to learn more about photography and listen to other professionals in the industry. If you need some free DSLR online courses to brush up on your technical skills, NYIP is a must.
If you're a Canon user, check out the online photography training Canon has available on its website. They're not as in-depth as some of the others on this list but provide a solid option to help you learn digital photography online.
Canon's online photography courses include common topics such as taking a great selfie and snapping a drool-worthy pic of your latest home cooking adventure. Most of the articles and online photo classes are quick and easy to get through, making these a great option for beginner photographers who just need some guidance on getting started with online photography.
Also known as the PPA, the world's largest nonprofit photography association is offering over 1100 free online photography classes through its digital photography school. When you register for a free account with PPA, you can check out all the available classes.
In addition to a large collection of free digital photography classes online, they also offer videos and webinars led by industry professionals, entrepreneurial tips for photographers, recommended reading, and more. If you are looking to learn photography for free from the comfort of your own home, PPA is a great place to start
Professional Photography Courses
If you already know the basics of taking photos on your DSLR, Phlearn has some great free online professional photography courses that will help you with advanced photo editing and creating presets in Lightroom Classic, color matching in Photoshop, and even how to create patterns and vectors from your photography. Their tutorials are often under ten minutes long, making these a good option if you prefer to learn in small doses based on your specific interests.
PetaPixel has a huge variety of free online photography courses for beginners and experts alike. Whether you need to learn how to preserve the highlights in your images in post-production, how to pack your gear when you're out on a shoot, or how to photograph reflective products, this catalog of free tutorials is packed full of value, and they're constantly adding even more awesome new tutorials.
Shawn Academy is a globally recognized provider of photography courses online for free and paid. Their classes on photography are fun and feature activities that are tailored to a younger audience while also being accredited. This means that kids of all ages can begin to get their photography certification online from your home. If you are looking for trusted online digital photography courses for children, Shawn Academy is a great place to start.
If you're interested in photography lessons online from an academic and scientific perspective in order to fully understand how to take a good picture, this Stanford Professor Emeritus has a series of lectures based on a digital photography course he taught at Stanford University. While they feature elements reminiscent of a professional photography course, these classes are designed for those with no prior knowledge of photography, so you definitely don't have to be a professional photographer to take this course. You will, however, need a digital camera (not a smartphone) if you wish to take part in the optional weekly assignments.
If you want to learn how to get perfect lighting in your photos no matter what the circumstances, this free online photography course is the place to start. This course is more geared towards intermediate photographers who already understand the main functions of their cameras. In addition to your DSLR camera, you'll need to purchase a flash for this free photography course if you don't have one already.
If one of your goals as a photographer is to create punchy images that catch viewers' eyes as they scroll on social media, this online photography class led by Anna Devís and Daniel Rueda through Domestika is a great place to start. The course is often offered for a discount, so you can check out the website to see when it's on sale. Spanish speakers will feel right at home, but don't worry if you aren't fluent: subtitles are available in English, Portuguese, and Spanish as well.
If you're looking to learn more about photography or improve your photography skills, the free photography course from Karl Taylor Education is a great choice. The course is taught by a professional photographer with over 30 years of experience in the industry. The photography course contains 3 modules covering exposure, shutter speed, camera mechanics, camera lens, and more.
Online Photography Classes For Kids
Taking Photography courses online doesn't always have to be a serious endeavor. A lot of online photography courses teach children the basics of photography in a fun and enjoyable way. Digital photography online courses are also a great opportunity for kids to meet new friends with mutual interests in the arts. Most providers offer photography courses online for beginners through to advanced, so students of any age can find the perfect entry point for their level.
There are also several kinds of photography online classes to choose from; If your kids are juggling other activities, you might be better off choosing a few one-day online photography workshops, which are easier to fit in sporadically. On the other hand, if your child is looking for something more regular, many photography workshops online run weekly. We've rounded up some of the best photo courses for your kids during quarantine.
Kids Photography Academy is a well-established photography organization offering online digital photography classes specially designed for children. While many of their courses are paid for, there are also a few photography classes online for beginners for free, so kids can learn about photography for the first time.
Kids Photography Academy provides online camera classes, photo classes online, and general online photography courses for beginners. Whatever your child's level, Kids Photography Academy has a good mix of content to match your child's areas of interest and abilities.
Sharp Shots is all about getting people creative with their cameras and unlocking their creative potential. From the UK, they are the number one junior photography club, offering teens and kids photography courses and workshops. Through their courses, your children can learn the fundamental skills of photography and advance their skills.
Sharp Shots offer both online and in-person photography lessons. If you're based in the UK, you can consider enrolling in their location workshops and Duke of Edinburg skills course too.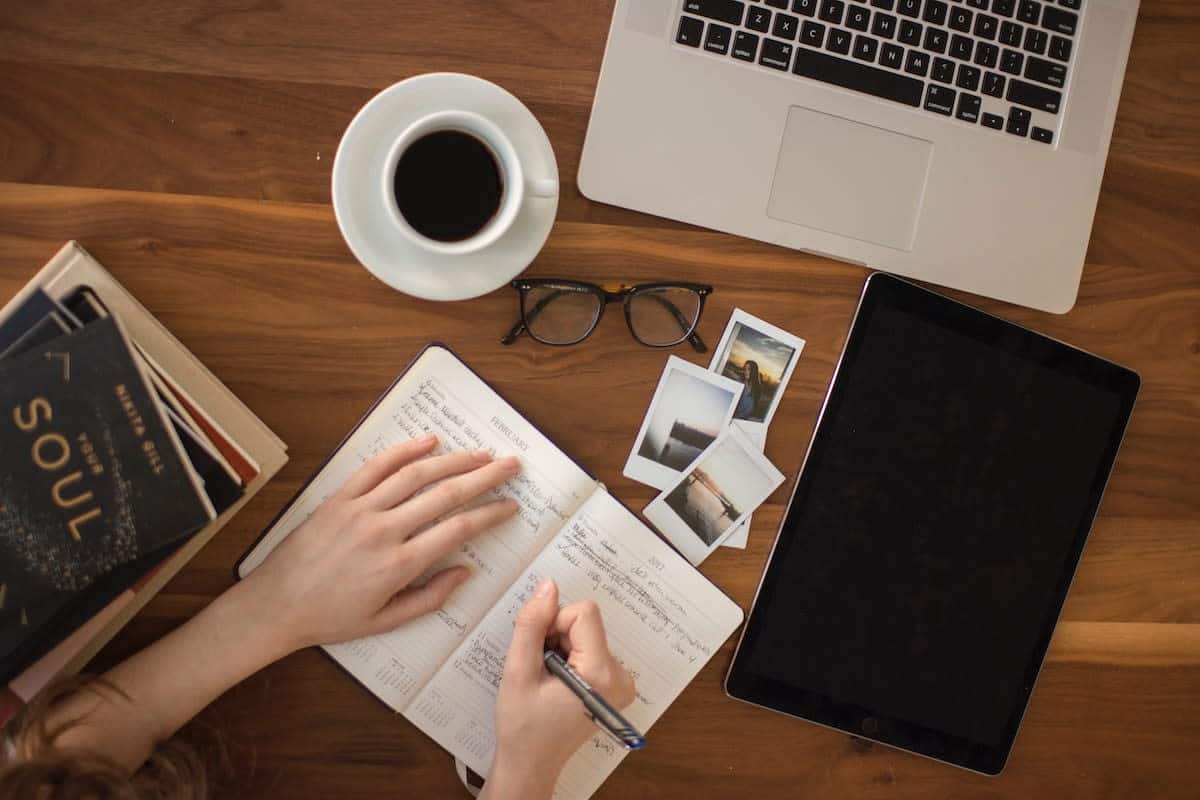 Online Photo Courses for Business
Investing your time in a skill that you can do from anywhere is a smart move. There are many free photography classes and courses available online that will help you set up a profitable business, as well as learn new skills like SEO and marketing. Take advantage of these resources and develop your skills while you can.
Work on Your Photography Portfolio
If you don't already have an online photography portfolio website, now is the ideal time to make one! Even if you don't have a single photo to share yet, why not use one of the free online photography courses above to create images for your portfolio? Use a website builder made for photographers to make sure your online presence represents your aesthetic as a photographer.
Learn SEO
Whether you're a total beginner to SEO or you've been using the basics but want to learn more, SEMrush is offering their certificates and training for free. Search engine optimization, or SEO, is crucial for photographers because it helps their websites rank higher on search engines such as Google. This means that when people search for keywords related to photography or photographers, there is a higher likelihood that the photographer's website will appear among the top results. As a result, the photographer's website can receive more traffic and potentially generate more business.
Create A Passive Income
Let's be real, who wouldn't want to find a way to make money by doing nothing?
There are plenty of ways you can use what you learn in the free photography courses to create digital items that you can upload to your online shop and forget about. You never know who might come across your work, especially if you put your SEO training into use.
Lots of photographers make passive income by selling lightroom presets, filters, Photoshop brush packs, or Photoshop actions. As you build up your online photography portfolio, why not sell your photos as digital downloads?
With everyone stuck inside right now, lots of people are looking for ways to make their homes more personalized by hanging art. You've already uploaded your photos to your website anyway, so it just makes sense to make them available for download. Another way to create passive income as a photographer is to create and sell stock photography. Plenty of websites allow users to upload their stock photography for free, and then you'll make a small amount of money each time a user downloads your images.
Find Your Niche
Businesses are most successful at marketing when they have a clear idea of who their target market is so that they can sell directly to that audience. As you practice the skills that you picked up in your free photography courses, start thinking about what kind of photography you might be interested in pursuing. Here are just a few ideas of the types of photography you could specialize in to get you thinking about the possibilities.
Promoting and Marketing
Now that you've got your photography portfolio website SEO optimized and your passive income products listed in your online shop, it's time to start promoting your work and your business. As you develop a personal style when it comes to how you choose the subject and mood of your photography, you can transform that into a strong brand identity.
There are plenty of free online resources to teach you how to use photography hashtags on social media to get your photography noticed. You can also learn about using social media for business and how to market your art. Take a course on Facebook advertising.
Apply to Calls for Submissions
Many publications and brands are still hiring photographers for their online content, so don't stop applying to calls for submissions! These opportunities can provide a great creative prompt and even lead to getting your work published. Consider applying for art jobs as well.
Got Some Experience? Teach Photography Classes Online
Instead of slowing down, the number of students looking to take photography classes has skyrocketed.
Tips for Giving Photography Lessons
If you plan to offer online photography classes, be sure to tailor them to the right audience. For example, are you more comfortable teaching beginner-level online photography classes or does your skill set match higher-level students? This will encourage more students to enroll in your photography classes.
Also, consider the types of classes you want to offer, such as digital camera classes, editing software tutorials, and so on. Some photography courses focus on a few key elements, while others attempt to cover the entire field. Whatever you decide to offer, make sure your online photography courses match your expertise.
Good luck with all your online photography endeavors, you go-getter!
Want more tips on leveling up your photography business?
How Much Do Magazines (and Other Publications) Pay for Photos?
28 Freelance Work Websites for Finding New Clients and Better Jobs
The Best Lightroom Presets to Take Your Photography to the Next Level